I recently went to a game between the Phillies and Florida in Philly at their fairly new Stadium called Citizen Bank Park. It has Twenty water stations, each containing two fountains dispersed throughout the ballpark. Each station has one standard and one wheelchair-accessible fountain for a total of 40 fountains. Are Water Fountains Mandatory in Sports Stadiums and Arenas?
Not always, because of loopholes in code enforcement laws in each state, builders purposely don't include Water Fountains in Stadiums or Arenas, and some will even take them out to increase concession profit. By doing this, owners bring in enormous profits by selling Bottled Water at a huge markup.
The question for architects and designers is, With all of this bottled water, do we still need the trusty drinking fountain? What qualifies as a Drinking Water Fountain
Do Employers have to Supply Water to Employees
Yes, According to OSHA, Employers have to provide The Regulations state that an "adequate supply of wholesome drinking water" must be provided and that it be readily available at suitable and clearly marked places. This could be provided either with a supply of suitable cups or as a drinking fountain.
If you own or operate a business in America, you are responsible for providing your employees with a safe and healthy working environment. This includes supplying clean safe drinking water to keep personnel hydrated throughout the working day. According to the standards set by the Department of Labor: Provide employees with potable water and ensure it is only used for employee health and personal needs, such as drinking water and washing hands. ●
Provide potable drinking water in adequate amounts to meet the health and personal needs of each person working at your company. Dispense drinking water from a fountain, a covered container with single-use drinking cups stored in a sanitary receptacle, or single-use bottles Prohibit employees from sharing drinking cups, dippers, and water bottles. American Disabilities Act Water Fountains were always left to Plumbing codes, but in 2006 new International laws were developed.
The ADA recommended a high and low drinking fountain. Yet the accessibility standard only specified a requirement for the low drinking fountain. That all changed when the 2006 International Building Code was published. First, the difference between the two:
A low-drinking fountain is designed for a person confined to a wheelchair. The individual can approach the drinking fountain and use it while in a wheelchair. Furthermore, the water stream must be so that one can place a cup under the spout and obtain a glass of water.
The high drinking fountain is for tall people like myself. At 6-foot 1-inch, it is a long reach to bend over to get a drink from a drinking fountain mounted for a person confined to a wheelchair. People taller than myself have complained of back problems trying to access a drinking fountain.
So even if you find a water fountain in a Stadium, it might be 36 inches high.
Are Drinking Water Fountains Safe
Because cities in the US where the Stadiums are located have to meet stringent parameters on their own for any business or residential area, it wouldn't be necessary for the Stadium to filter or treat the drinking water coming from the Water Fountain. Potable Water or Water from Public Water Systems that is consumed has to meet all safety water parameters set by the National Program called the Safe Drinking Water Act.  There are three types of Public Water Systems:
Community Water Systems (CWSs)

​Provide water to the same population year-round (for example, homes and apartment buildings)

Approximately 52,000 systems serve the majority of the U.S. population

Non-Transient Non-Community Water Systems (NTNCWSs)

​Provide water to the same people at least six months a year, but not all year (for example, schools, factories, churches, and office buildings that have their own water system)

Approximately 85,000 systems

Transient Non-Community Water System (TNCWS)

​Provide water where people do not remain for long periods of time, for example, at gas stations, campgrounds

Approximately 18,000 systems
Years ago, when I was a kid, The Phillies had a Stadium called Connie Mac Stadium. There were Water Fountains all over the place on every level. No electricity was involved with the Water Fountains. Water was not under pressure. They were not cooled or powered. I remember you had to let them run for a while to let them cool down.
Just like the water fountain in the basketball gym at school and just like the vinal hose in the back of your house after a whiffle ball game. They all quenched your thirst, lasted 50 years, and cost no money. The only difference between a Water Fountain and a Water Cooler is, you guessed it electric, a compression that cools the water before it comes out.
Nobody died from the effects of drinking water at a Phillies game. In Public buildings, water fountains were exchanged for vending machines only after the water from the Water Fountains became Bottled Water. Water fountains can also save money. The U.S. provides some of the highest quality tap water globally at a very low cost to consumers.
Municipalities work hard to provide this service, spending billions of dollars to provide clean tap water 24 hours a day, 365 days a year. I have to admit coming from the Water Industry, that it's true.
Water quality is very high here in the states, and for most parts of the country, it's better than Bottled Water. Not all of but a lot of it. The problem is when places like Flint, Michigan, happen they take the spotlight and the rest of the industry gets a bad rap. Flint didn't happen overnight. It took a long time for that to happen.
In 1976, the average American consumed a gallon and a half of bottled water each year. By 2008, the number had grown to about 30 gallons of bottled water per person in the U.S. First, we found out that water was very healthy for you, and at the same time, we (consumers) found out that Tap Water was poisoned and could kill you. It was a convenient discovery. Just saying!
Are Water Fountains Required in Public Buildings
Water fountains are required mostly in all businesses, educational facilities, factories, hospitals, prisons, daycare centers, shopping centers, hotels, and storage areas. in most states.
In Stadiums around the country for Football or Baseball or venues for Hockey and Basketball, all teams have the desire to be "Green," or try to Go Green, but they sell plastic water bottles and don't have Water Fountains available for spectators to get a drink without spending a bunch of cash. Places of assembly are required to have them.
This includes all theaters, auditoriums, gymnasiums, lecture halls, museums, libraries, airport terminals, churches, and sports arenas. Restaurants and bars are exempt from providing a water fountain so long as they offer non-bottled water. Some Codes throughout also state the number of water fountains required in an occupancy.
A hospital, for instance, is required to have one water fountain per 100 people. Each building's certificate of occupancy states the maximum number of persons accommodated per floor. If a hospital has a maximum person accommodated of 101, it would need two water fountains. Half of them are built mandatory for ADA, which is now a standard since 2006. Most are not being built.
They are being overlooked by loopholes that will end up making spectators pay the cost of Bottled Water at a huge markup. This will bring a huge amount of money in the way of concessions. Each state has certain loopholes that they can use to get the stadiums built and help pay for the stadium when the fans get thirsty.
Pro College level and any sport, it doesn't matter. Sports Complexes seem to get away with the rule. A lot of news and controversy went to Central Florida University, which built a 45,000-seat football stadium with no water fountains.
And at their first game in September 2007, 18 people went to the hospital, and another 60 were treated at the stadium for heat-related problems. It was described as a remarkable story that didn't go left unnoticed. And in an exciting, three-hour back-and-forth contest, the UCF Knights almost pulled off an upset before losing in the final minutes 35 to 32.
Here's the College kicker Bottled water wasn't allowed into the stadium that day. It was a Security issue. The only water available for thirsty fans was $3 bottled water from the concessionaires or water from the bathroom taps. Long before the end of the game, the concessionaires had run out of bottled water.
Eighteen people were taken to hospitals, and sixty more were treated by campus medical personnel for heat-related illnesses. In 2010 Quicken Loans Arena concession removed its drinking water fountains. You could find a bottle at the concession stands for $4.00 per/bottle. These days you can pay $4.00 for a free cup and drink out of the bathroom faucets all you can drink.
Here in Philly and Green Bay, both newer Stadiums were built without Water Fountains. But as you can imagine, here in Philly, fans didn't take too long to straighten it all out, and city officials before long added 22 new Water Fountains at between 50 and 100,000 dollars. Green Bay's Lambeau Field is still trying, but the cold weather is hampering their efforts. I can tell you Lincoln Finacial Field it's around $4.00 for a bottle, and Lamseau is about the same, I'm sure.
The Eagles said the lack of fountains at Lincoln Financial Field was an oversight. Project director Patrick Winters, of NBBJ Sports Entertainment and Architecture in Los Angeles, wouldn't comment. Said Dave Koger, general manager of Turner Sports Group, the general contractor: "We just build them. We don't design them."
They both had very lame, very dumb reasons not to put a Water Fountain in the stadium's concourses. Now they will have to rip up walls and protect frozen pipes at Lambeau, all because of some bad planning or maybe some popular opinion from some football fans with a reputation of no-nonsense.
Check all big venues like The Garden in Boston. They have a $4.00 cup rule too. I guess until the fans scream loud enough. Enough is Enough! The guys paying thousands of dollars yearly for season tickets just want a drink of water like they used to get at Connie Mack and the Mighty Veterans Stadium, where there were ten on every level, even on the 700 level if you were thirsty enough.
JimGalloway Author/Editor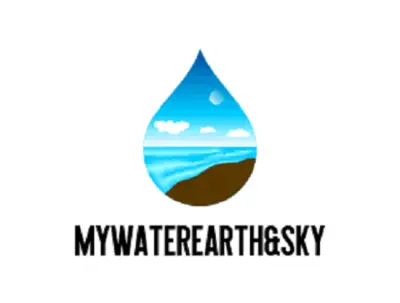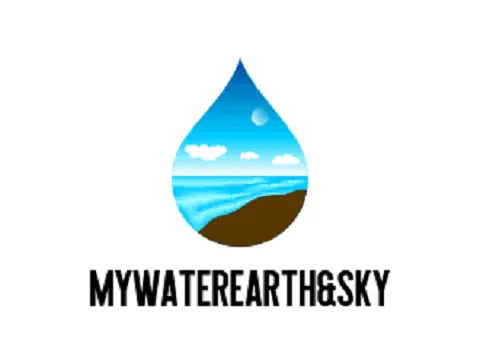 References: 
Background on Drinking Water Standards in the Safe Drinking Water Act (SDWA)