Whenever someone goes rafting or kayaking on whitewater rapids, it is vital that they have a good idea of what to expect from the river. To clarify and simplify this process, all whitewater rapids are rated on a scale of I to VI. The rapids receive ratings based on a combination of difficulty and danger.
Rating is based on a combination of the I-VI system & Water levels
A-Lake H2O-Still 
I-Easy slow moving H2O
II-Moderate-small waves
III-Moderately difficult-irregular waves-rocks
IV-Difficult-long-strong rapids
V- Extremely difficult-long violent rapids
VI-Extraordinarily difficult-dangerous
Typically, high H2O levels increase the difficulty of rapids. However, this is not always the case. Some river rapids are more technical at lower water levels. Some rapids may present particular challenges for rafts, while other rapids on rivers may be more difficult for a whitewater paddler in a kayak.
River Rapids
Rapids are areas of shallow, fast-flowing water in a stream. Rapids tend to form in younger streams, with a flow of water that is straighter and faster than what happens in older streams. Rapids are sections of a river where the river bed has a relatively steep gradient, causing an increase in water velocity and turbulence. Rapids are hydrological features between a run of smoothly flowing parts of a stream and a cascade. Rapids are typically located around the commencement or "headwaters" of a river in the highlands.
River Rapids is caused by five factors:
water
steep gradients,
harder rocks
softer rocks
time.
Softer rocks in the stream bottom erode, and wear away, over time faster than harder rocks. The process is called differential erosion. The result of differential erosion is that as the streambed wears away, the stronger rocks remain and eventually begin to break up the flow of the stream. The tiny waterfalls they create make steep gradients in the area and slopes in the stream.
The water splashing over these rocks in the rapids creates whitewater that can add to the overall health of a stream by adding dissolved oxygen to the water that is needed by fish, insects, and bacteria adding to the overall health of the ecosystem in and around the stream.
Rapids Classification
Class A – Lake water. Still. No movement
Class I – Easy. Smooth water with light riffles and clear passages, occasional sand banks, and gentle curves. Possible obstructions
Class II – Moderate. Medium-quick water; rapids with regular waves; clear and open passages between rocks and ledges. Maneuvering required. Best handled by intermediates who know how to maneuver canoes and read water.
Class III – Moderately difficult. Numerous high and irregular waves with rocks and eddies containing passages clear but narrow and requiring experience to run. Visual inspection is required if rapids are unknown. Open canoes without flotation bags will have difficulty. These rapids should be run by canoeists with expert skills.
Class IV – Difficult. Long and powerful rapids and standing waves; souse holes and boiling eddies. Powerful and precise maneuvering is required. Visual inspection is mandatory. Cannot be run in canoes unless the craft is decked or properly equipped with flotation bags. Advance preparations for possible rescue work are important.
Class V – Extremely difficult. Long and violent rapids that follow each other almost without interruption. The river is filled with obstructions. Big drops and violent currents. Extremely steep gradient. Even reconnoitering may be difficult. Rescue preparations are mandatory. Can be run only by top experts in specially equipped whitewater canoes, decked craft, and kayaks.
Class VI – Extraordinarily difficult. Paddlers face the constant threat of death because of extreme danger. Navigable only when water levels and conditions are favorable. This violent whitewater should be left to paddlers of Olympic ability. Every safety precaution must be taken.
Highest Class rapids
There are but a few extreme thrill seekers who just can't help but try to take on the wildest, most explosive, and ultimately, dangerous rapids in the world, and a few in the United States that are rated the highest Classification.
The highest level of  Rapid Classification is Class VI. Most of these rapids have never been attempted. They are extremely difficult, unpredictable, and dangerous. All precautions have to be taken at favorable water levels because the consequence of error is very severe and rescue may be impossible. They are considered extreme and dangerous and have normally not been tried.
The Niagara Gorge is Currently off-limits to paddlers, the Niagara Gorge is a deadly section of exploratory Class VI rapids. The deep rapids reach speeds of more than 20 mph and are some of the most extreme in the entire world. Even so, a commercial rafting venture was attempted in 1976, and according to American Whitewater, that came to a stop when, on their twelfth run, the raft flipped and four people drowned. Another Highest Class Rapid River is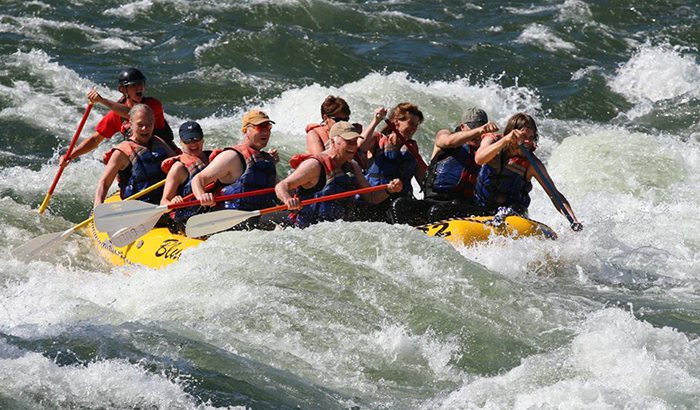 Leavenworth Whitewater Rafting on the Wenatchee River in Washington State. Washington! Whitewater rafting is a mainstay of the Bavarian Village and it's one of the most popular summertime activities from early spring to late summer. In fact, Leavenworth is one of the most popular rafting destinations in all of Washington State! This section of the Wenatchee River is 16 miles long with the fastest water coming in spring.  As the summer rolls in the water drops in class making it more suitable for younger and less experienced whitewater rafters.
The Gore Canyon, Colorado is the quintessential Colorado Class V run due to its tough rapids and reliable summer flows. The river flows in Colorado are somewhat complicated but Gore Canyon generally has reliable water from mid-July to mid-October. Gore Canyon is a 10-mile remote river gorge with deep cliffs and heart-pounding Class V rapids. The large drops, numerous obstacles, and steep gradients make Gore Canyon the epitome of classic whitewater. The remoteness of this canyon is another reason why this whitewater rafting experience is so unique.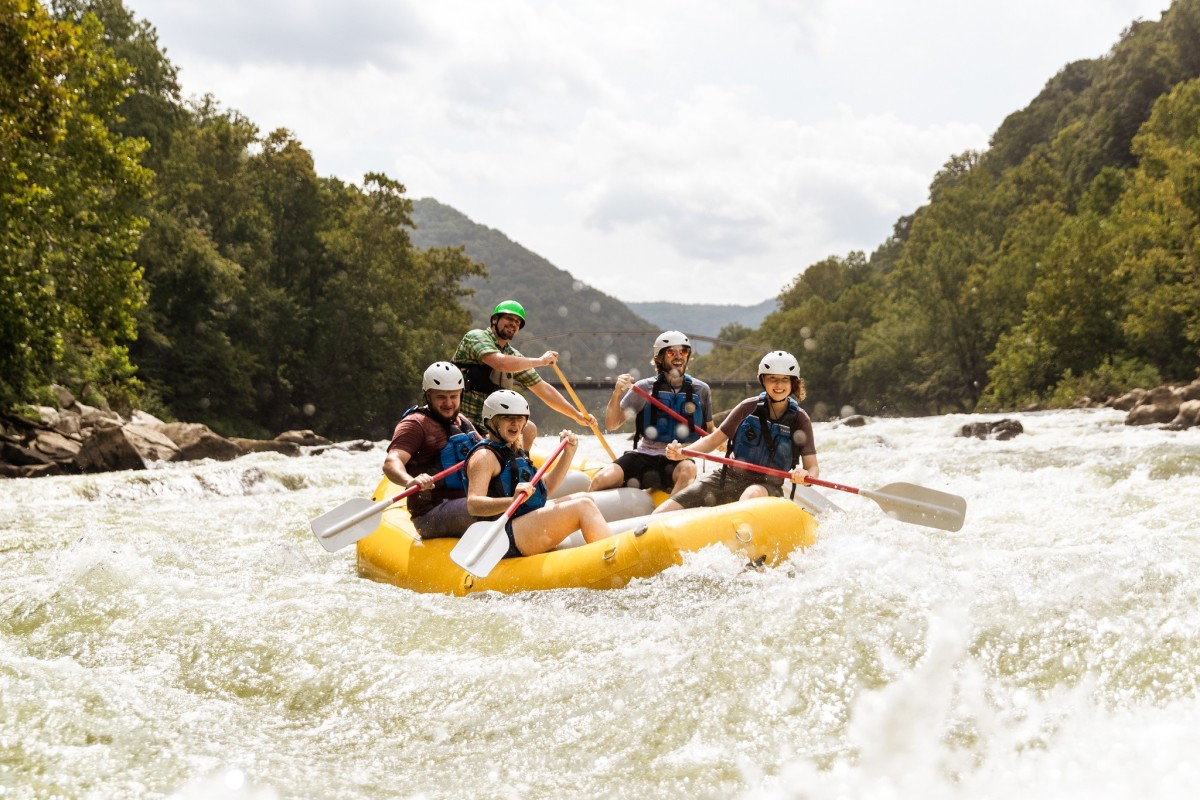 This Class V stretch of whitewater is extreme and all participants must be in good physical condition and strong swimmers. Before entering the canyon, paddlers will have extensive safety and paddle talk. Every participant will also be required to swim a Class III rapid at the mouth of the canyon and practice getting back into the boat on their own. Gore is an experience that will be life-changing!
New River Gorge West Virginia class II-V rapids, is said to be the second-oldest river in the world. Over millions of years, its white water has carved the New River Gorge and left us with large shelf drops and boulders–a perfect combination of waves and hydraulics that make for world-class rafting. The Lower New River provides adventurous rafting, while the Upper New River is typically a little more tame.
The Upper Gauley River, West Virginia is 12 miles of an advanced whitewater run with numerous class V rapids. Dozens of huge waves and the "Big Five" make the Upper Gauley a rafting and kayaking milestone.
The class V rapids on the Upper Gauley are technical and treacherous, including Insignificant, Pillow Rock, Lost Paddle, Iron Ring, and Sweet's Falls. During Spring & Summer rain and Dam release. It is the premier iconic Class V run on the East Coast and has some of the best whitewater in the world.
The International Scale of River Difficulty
Rivers are all different in nature and provide varying difficulties for paddlers or boat riders who use them. It is important to measure the rate of the river's difficulty. The International Scale of River Difficulty is a rating system that is designed to provide an international benchmark for river users all around the world. This scale should not be confused with the whitewater scale which is used by the Committee of the International Canoe Federation.
The scales are used in most parts of the world, especially in countries with major rivers or rivers with main activities such as water sports, fishing, and transport. The grades may change if the flows increase or decrease from time to time.
Class VI Extreme and Exploratory Rapids – Class VI Extreme and Exploratory Rapids are un-raftable Rapids because of the extreme difficulty and unpredictable dangers. Runs in this class are runs that are hardly attempted because a slight error could be disastrous and rescue might be impossible. 

Class V Expert – Class V advanced has rapids characterized by longer rapids with dangerous rocks and boiling eddies. The route is difficult to maneuver and may require precise and powerful canoes.

Class IV Advanced – Class IV advanced is characterized by intense, powerful rapids which are predictable and require precise boat handling. Large and unavoidable waves and holes may characterize the river and may also constrict the passage.

Class III Intermediate – Class III Intermediate is characterized by river rapids with very small waves, the rivers exhibit minimum impediment and less risk to swimmers.
For more great updated and informative articles like this one stay right here at MyWaterEarh&Sky-Downriggers are an efficient way to place live bait and lure in precise zones of the water column, and all anglers know that being in the right depth leads to …………………….… Continue reading
JimGalloway Author/Editor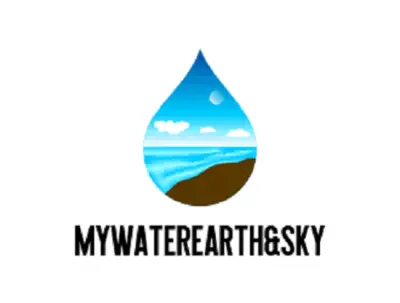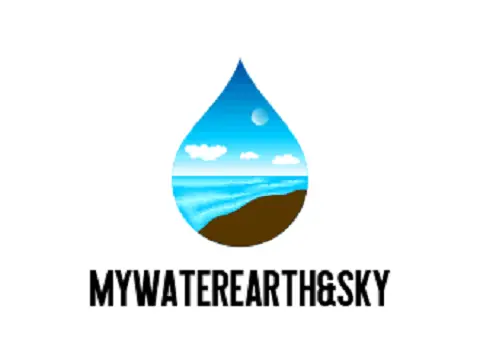 References:
Paddle.com- Classification of Rapids, Water Levels, and Canoeists
Whitewater Guidebook- Upper Gauley River