Although the water levels in Lake Mead have been falling for decades, Las Vegas is not about to run dry anytime soon as residents of Las Vegas have been taking a proactive approach to ensure they will survive the long haul in their desert climate through the local water authority. Does Las Vegas get all of its water from Lake Mead?
Las Vegas receives 90% of its water supply from the Colorado River via Lake Mead. The Lake Mead Reservoir (the largest reservoir in the United States) was created when the nearby Hoover Dam was built. The remaining 10% of Las Vegas's water supply comes from natural aquifers located deep underground.
Las Vegas receives billions of gallons of water from the Colorado River, but it is not the only city that is serviced by the long and expansive river. In fact, Colorado River water supplies seven states and many western cities in this region of the country, meaning that its use as a resource is heavily governed and regulated.
Does Las Vegas Get All of Its Water From Lake Mead
Because Lake Mead's water levels continue to decline, nearby cities like Las Vegas which depend on it could be in trouble. Lake Mead is the largest man-made reservoir in the U.S., located between Nevada and Arizona on the Colorado River.
It is formed by the Hoover Dam, which produces about 4 billion kilowatt-hours of hydroelectric power every year. It serves over a million people living across Nevada, Arizona, and California However, the lake is rapidly approaching a dead pool due to severe drought conditions devastating the region.
Without Lake Mead, Las Vegas would lose access to 90% of its water sources for the city. If Lake Mead were to reach a dead pool, it would technically still be able to supply drinking water to Las Vegas. But there will not be enough water for agricultural activities.
The megadrought affecting the western U.S. has lasted for more than two decades. There has been an influx of recent rain and snow in the last couple of months recently that has risen the lake's water levels slightly, but this is not a long-term solution.
Some folks believe that Las Vegas will never run out of water. It is very likely that soon Lake Powell is going to be emptied into Lake Mead. For the next couple of decades that will take care of the current situation and it will bring Mead close to her all-time high levels.
This is only a short-term fix to buy time for the region.  Sooner or later the drought conditions will end, and wet times will come again, as they always have and always will. Unfortunately, because of the numbers of people drawing off Mead and Colorado, Las Vegas will continue to use more water than nature can provide and the lake will continue dropping in level.
What Happens to Vegas if Lake Mead Dries Up
The good news, according to primary water supplier Southern Nevada Water Authority (SNWA), is that 99 percent of indoor water used in Southern Nevada is recycled, and the region has successfully reduced its water consumption by 25 percent since 2002.
The bad news is that Southern Nevada uses 60 percent of its water for outdoor purposes, and Lake Mead is still declining despite conservation efforts.
Is Las Vegas running out of water? According to CNN, yes — the City of Sin is running out of water, and it's happening quickly. Particularly in Southern Nevada where Las Vegas is located, there has been a megadrought because due to decreasing water levels in the Colorado River. The iconic body of water runs right by Vegas, and supplies about 40 million people.
If Lake Mead's water level continues to fall to historic lows and drains the reservoir less than 150 feet away from the "dead pool" so low that water cannot flow downstream from the dam there will be consequences.
The loss of water entirely from this source would be catastrophic. Eliminating the hydroelectric power source that supplies 29 million people in the Southwest with a portion of their electricity would only compound the problem
"Projections of the Lake Mead water level by the US Bureau of Reclamation show continued decrease at least through 2024. The water flowing down the Colorado River comes primarily (90 percent) from the melting snowpack in the Rockies on the Colorado Plateau," Russell said. "La Nina conditions are generally correlated with a thinner snowpack and we are just coming out of a 'triple dip' La Nina (three La Nina winters in a row) that each had below normal snow. Additionally, we know that 2023 is going to be hot —according to NOAA, the last 9 years (2014-2022) are officially the 9 hottest on record (and the 10th hottest was 2010), so evaporation is definitely going to continue to exert downward pressure on the lake level."
What Happens if Las Vegas Runs Out of Water
Las Vegas knows the stakes are high, and it isn't gambling on Mother Nature to solve its water problems. Instead, the city is betting on extreme water-saving measures to keep the taps flowing. Here's how it intends to win.
A  huge chunk of the region about 90 percent of Las Vegas residents rely on the Colorado River for its source of water. But because of circumstances such as the fact that it's being heavily over-used, the water levels in the Colorado River have decreased by about 20  percent since 2000, when compared to the average amount from the previous century.
To help mitigate the drought issue, in the region, Las Vegas has put certain barriers in place. Now, single-family homes can no longer have huge pools installed, and "nonfunctional" grass has been banned among other things.
Agricultural in this farming region enormous use of water could be eliminated. This will have a big impact on the whole nation's food supply.
Skyrocketing costs for urban users of what little water and power is still available could cause mass migrational population shifts.
Real estate values could plummet.
The threat to Las Vegas' water problems will be with developers who cannot secure the water allocation that is required to build and tap into a local municipality. The rest of Las Vegas residents will be forced into some form of rationing.
If water levels get low enough, everyone stands to lose. You would see lawns disappear, you would see golf courses turn brown, hotels ask guests to limit showers and re-use towels, and flush toilets less often common sense form of rationing until the drought subsides.
As for the Las Vegas strip's iconic fountains, They lose a lot of water to evaporation. According to the Water Authority, the fountain at the Bellagio is fed from a privately owned groundwater well and doesn't use water from the Colorado River.
The canals in the Venetian Resort recirculate their water, which does come from the Colorado River. However, since the water is used indoors it can be reclaimed.
The new building code limits new pools to no more than 600 square feet a move the Las Vegas Valley Water District says will save more than 32 million gallons of water over the next decade. The average pool size in southern Nevada is 470 square feet.   LVVWD says  "A lot of these more affluent homes are not even occupied year-round, And yet they have all of this water in their backyard."
Another big way that Las Vegas is able to conserve water is through the appropriately named Las Vegas Wash. The wash is a 12-mile-long "river" that runs through the Vegas Valley.
Any excess water in the city that ends up in a storm drain (rainwater, water from washing a car in the driveway, etc.), runs into the wash river.
The water flows down the channel until it reaches a municipal water treatment plant which cleans the water and releases it back into the wash.
Downstream from the treatment facility are the wetlands which naturally clean the water even further.
After the wetlands, this water ends up in Lake Las Vegas and eventually runs back into Lake Mead. In this way, the reclaimed water which is approximately 90 million gallons a year is returned to the reservoir.
Is Lake Mead's Water Level Rising?
Yes-While heavy precipitation & snow melt will help with irrigation & water-saving efforts for residents & businesses in the dry southwest region of the U.S., Lake Mead has been helped very little & the Bureau of Reclamation anticipates that the water levels …..…………………………………….read more
Where Will the Vegas Valley in Southern Nevada Get Water
Las Vegas gets about ten percent of its water supply from groundwater sources. This means that 1/10 of the city's water comes from natural sources underneath the surface of the earth. This proportion is so small, of course, because the Las Vegas Valley is located in a desert, which is characteristically known for having extremely dry air and soil.
Las Vegas does have a Principal aquifer fed by Groundwater in the Las Vegas Valley comes from three major aquifer zones generally located from 300 to 1,500 feet below the land surface. This drinking-water supply is protected from surface contamination by a layer of clay and fine-grained sediments throughout most of the valley.
Besides restrictions, rationing, and conservation efforts by Las Vegas, the most effective effort undertaken by SNWA was installing an intake valve at the bottom of Lake Mead. Nevada is the only Lower Basin state to draw water directly from the lake, while others pull water downstream of the Hoover Dam.
Ongoing drought conditions in the Colorado River Basin have caused Lake Mead's elevation to fall about 170 feet since 2000. Coupled with the third intake, the low lake level pumping station allows Southern Nevada which includes Las Vegas to access water supplies below Lake Mead's "dead pool" elevation of 895 feet the point at which no water can pass through Hoover Dam to generate power or meet downstream water demands in California, Arizona or Mexico.
Dubbed the "third straw," SNWA's intake valve construction began in 2008 and was completed in 2020. It now sits at the bottom of Lake Mead at 875 feet. It started operations in April.
Development involved constructing a 26-foot-diameter access shaft more than 500 feet deep, then excavating a 12,500-square-foot underground cavern at its bottom. The cavern, known as a forebay, connects with 34 vertical shafts each 500 feet deep and 6 feet in diameter to accommodate the station's submersible pumping units. The city of Las Vegas in Las Vegas Valley is the smallest user of water from the Nevada Water Authority District of Southern Nevada.
Consequently, even if Lake Mead reaches dead pool levels and can't supply other states with water and power, Southern Nevada residents will still have water. Nevada could experience a drop in power, but hydroelectric power provides less than 5 percent of the state's total electricity net generation, according to the U.S. Energy Information Administration.
The third intake valve came online just in time. On April 25, 2022, SNWA revealed that its first intake valve, at 1,050 feet, became visible above the water line. 
What is the Lake Mead Water Level Today?
Continuing a 22-year downward trend, water levels in Lake Mead stand at their lowest since April 1937, the water level at Lake Mead in Nevada, USA, was 1052.78 feet above sea level and  166.82 feet below Full Pool as of its last reading on 05/22/2023, & Lake Mead is up 3.13 feet from one year ago .…………………………………………………….read more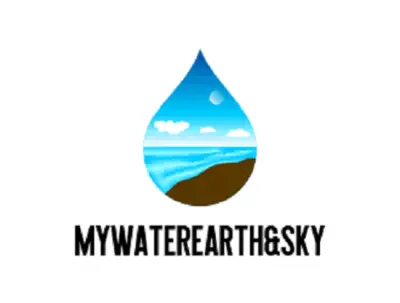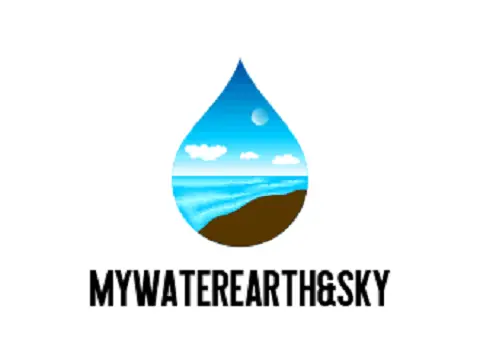 References:
Las Vegas.com –Where Does Las Vegas Get Its Water
Southern Nevada Water Authority-Low Lake Level Pumping Station