Because of the high demand for knowledgeable personnel in the industry, becoming a Certified Pool Operator or CPO is a fast-growing profession. There are over 10 million pools and 7 million Hot Tubs just in the United States. To prove professionalism, certification, training, and testing will be needed. What is a  Certified Pool Operator Test?
A Certified Pool Operator (CPO) Test gives training & certification in the growing business of Pool Management in the US.
testing includes:
An in-depth 2-day In-House class or
1 Day Online/1 Day in-house class.
An open-book exam from the National Swimming Pool Foundation
Cost-$320.00-good for 5 years.
With certification now mandated in most states, individuals with ongoing advanced training and skills along with new techniques that will be needed in the future will further themselves while providing protection to millions of people that are re-discovering the advantages of Aquatics for Exercise, Therapy, and Fun!
Certified Pool Operator Course Near Me
The National Swimming Pool Foundation (NSPF)
The Certification program requires participation in either a Two-day In-person class (14-16 hours) taught by a certified instructor or the blended format that combines the Online Pool Operator Primer and One day of the Pool Operator In-person class instruction. An open-book written examination is required. This 2-day class consists of direct interaction with instructors and class members. The NSPF has certified more than 270,000 Pool Operators around the world since 1972.
The 2 days CPO® certification program run from 8:30 to 5:00 on both days and covers all 18 chapters from the NSPF® Pool & Spa Operator TM Handbook as well as local state codes. This dynamic setting offers direct interaction with our knowledgeable instructors which are generally providing pump room repairs, inspections, and pool maintenance/services every day.
The two-day course requires students to take an open book exam where the student must achieve a 75% minimum. Pass the open book exam and earn a CPO® certification.
How Long Does the Pool Operator's Certification Last?
*CPO Certification lasts for 5 years Then Students may take the 2-Day classroom course or both the online Pool Operator Primer™ training and the one-day classroom Pool Operator Fusion™ course offered by a certified instructor. In the end, students must successfully complete an open book exam with a minimum score of 75%. (NOTE: If the CPO® Certification has expired, this is the only option for re-certification.)
Pool Primer Online Courses are more than Pool Operation Classes. The online courses involved with the Certification Program include Facility Management, which helps the Certified Operator in understanding the fundamentals of pool and spa operation.
Safety Reduces Risk, is a course designed to decrease liability and create value for customers. This dynamic program for pool operators, service technicians, facility managers, and environmental health officials is a great stand-alone course or it can be the first step toward certification.
You can find a Certification Course Locater on the NSPF website  I found the course and an Instructor in my area in no time. The locations and times were very convenient.
I contacted the Instructors (who work in the Pool & Spa Industry) for my area and I was really surprised at the information and the cost that were fairly reasonable for the Certification Program. The Pool Company that was offering the courses has both online and in-house availability. They conveniently offer the course in the tri-state area from New York City to the Jersey Shore making it really easy to get to.
The Certification which is a 2- Day Program was about $330.00 dollars. They have a success rate of 75%. These Instructors will come to your location or you can come to theirs. 
In over 35% of the USA, state law mandates a Certified Pool Operator® at all facilities. In fact, this includes New Jersey, New York, Massachusetts, Maine, Florida, Georgia, and many other states. States are toughing up on the Certification laws and Facilities that have Operators with Certification are looked at more seriously and professionally.
Other Pool Operator Certification(CPO) Schools Online are:  
ATI – Aquatic Training Institute (CPO) Certification –The cost of this certification program is $329.00 and includes the Commercial Pool Technician Handbook, a certificate suitable for framing, a laminated wallet card, and a CPT patch. I looked at a few sites and they were all right around the $350.00 dollar range.
I was surprised at the number of places in the country where the Program was available. It makes me believe that there is a big push to get this done. It really is an important procedure, especially with the number of facilities that are using Aquatics and the popularity of inside & Outside Water Parks that are being built all over the country.
Aquatic Pool Management  (CPO)  NY-NJ area $ 305.00 N.J.  $320.00 in NY.
Aquatic Pool Management Under the (NFPS) is a top provider of online and onsite Certified Pool Operator (CPO) courses in New Jersey and New York.  They also offer the 2-Day In-House or 1-Day Online/1-Day In-House The CPO® pool certification course is designed to provide individuals with the basic knowledge, techniques, and skills of pool and spa operations.
The Certified Pool/Spa Operator® certification program has delivered more training than any other program in the pool and spa industry since 1972, resulting in more than 282,000 successful CPO®certifications in 64 countries. Many state and local health departments accept the CPO® certification. 
*All prices are as of this report
 The Association Of Pool and Spa Professionals (Specific Certification)
APSP represents swimming pool, hot tub, and spa manufacturers, distributors, manufacturers' agents, designers, builders, installers, retailers, and service professionals. APSP offers pool and hot tub education and certification programs, provides valuable membership benefits, develops trusted industry standards, and advocates for critical legislation.
They offer all kinds of Certifications at every level. From Operators to Builders, Certifications in Hot Tubs and Maintenance Specialists. They offer Live virtual courses, Online self-paced courses Instructor-led, and classroom-based courses. From Zero years of experience to 5+ years of experience in the business. There Pool Operator Certification Programs are broken up into smaller disciplines.
But their Certification is well-received and respected all over the Country. In fact, I just visited their website and they have some Breaking News on their front page that Their Company is merging with the National Swimming Pool Foundation (NSPF). There is something in the wind. My guess is that mandatory Pool Operator Certification will be a normal requirement in the coming year all over the Country.
National Recreation and Parks Association (AFO) Certification
Aquatic Facilities OperatorThe Aquatic Facility Operator (AFO) certification provides the most comprehensive and up-to-date training on operations, mechanical systems, water chemistry, disinfection, safety, and much more. AFO Certification will help you or your staff better understand the entire pool system and run all types of aquatic facilities safely, efficiently, and confidently.
The AFO is similar to CPO Certification but detailed for people employed in National and State Parks.  It deals with the four core competencies- water chemistry and disinfection, mechanical systems and operations, health, safety, and daily operations. 
The AFO course is a two-day instructor-led training program also with the exam being administered on the second day. Course attendees will gain practical knowledge from highly qualified instructors with a wealth of experience in the aquatics field. The course covers all the material necessary to pass the AFO exam. Exam results are provided by AFO Instructors on-site.
The program is for Recreation Directors, Waterpark Operators, Pool Managers, General Managers, Aquatic Supervisors, Resort/ Hotel/ Homeowner Association staff… anyone responsible for the daily operation and maintenance of an aquatic facility or oversight of staff performing hands-on tasks.
I looked up the Aquatic Facilities Operator Certification Course near me. There were plenty of courses one close by to me in Eastern Pennsylvania near Hershey PA. The cost was $400.00 dollars. the course was broken down into the Basics with emphasis on Filtrations, Risk Management, and Troubleshooting.
How To Prepare For The Pool Operator's Certification Test
The best way to prepare is to really start ahead and read over the Handbooks or Class information material that you received. Remember that the information you receive in the classes will be in the Course Books. So read through the books and take notes.
Go over the manuals before you meet with instructors that way you will be more organized. Whatever is in the book will be in the classroom part of the course. Learn to manage your time.
The test is an open-book test. Most students feel the same way about the math parts of the test as they felt in school. Go over the math sections before the instructors do. This will give you a heads-up and a head start.
just like in school, you were taught if one question is tripping you up and taking too long to figure out, skip it and go to the next one. come back to it when you've finished the test. Some people say that a good night's sleep is key to taking a test or eating lots of carbs the night before. I can tell from experience to:
Remember to relax and the information will come to you.
CPO Certification Online
The NSPF also offers an assortment of Advanced Training classes online and In the house. Some of the best ones are located in Florida. The classes deal with different areas of Pool Management and Maintenance disciplines. Advanced Service Technician-cost is around $1,100.00 for the course, which is very detailed and highly praised by graduates of the class, but there are also plenty of great courses that are cheaper than this.
Others Certified Pool & Spa Inspector, Electrical Safety, Incident Investigation, and Water Chemistry Basics. Some of the specialty classes are expensive and some are very reasonable, especially for the advanced training you receive. you can see the education for CPOs is ongoing and specific to the needs of a growing Industry.
Most of the Aquatics Facilities Management jobs that were posted nationally had added Preferred Qualifications for CPR & AED. There are easy ways to do this that will fit your schedule.
Instead, enjoy learning with our high-quality, video-based courses. Each video is led by a certified Paramedic and follows AHA standards. Get started today. You only pay if you are satisfied and want to complete the certification process.
Learn at your own pace, pause & rewind as needed
Start today, stop and resume where you left off
Train anywhere on any device
Learn 1 on 1 with the instructor
Even better than the front row of class
Certified Pool Operator Salary
The New Certified Pool Operator is educated in a wide array of disciplines and new techniques. Depending on that person's responsibility will reflect on how they get reimbursed. Gone are the days of the Life Guard or the maintenance man dumping the chemicals in the pool. More states, because of health concerns and liabilities are demanding Certification from pool employees and personnel.
More instances involving RWI(Recreational Water Illnesses) from contaminated crowded pools need people involved with pool care educated on improving water quality in all swimming pools. I did an online job search and found jobs that are presently open as of my writing of this article which is 03/07/2019 from different regions of the US. These key terms were mentioned in the Wanted Adds for Professional Pool and Spa Personnel and would be good to use in a resume.
When operating an aquatic facility, a Certified Pool Operator® must constantly uphold all health and safety regulations and processes. Not only does this help maintain a safe and operational facility but it ensures that you pass routine health inspections.
Safety procedures and equipment are a big part of professionalism in any Industry. In the Pool and Sauna Industry, there are much-needed programs that you, as a CPO, have to be aware of and improve on constantly.  Communication, People Skills, and Proper Chemistry Balance of Pool and Spa.
As a Manager of a Pool System, you are the first and last person responsible for this the Safety of the people using the facilities. There are hazards in the Pool and Spa Business that account for injuries and deaths. As a Manager of different facilities, you have to be able to inspect numerous facilities.
I have found that the most important advice that I can give from all my years of managing the industry is that Safety should take president more than any other topic or demand that is put on the Certified Pool Operator. Not only as a Manager but as a professional Operator too!
Know all there is to know about the topic of Safety in your line of work and you will get the respect and admiration of other workers and management over the top you if you do. Here are some Jobs and Pay scales that were mentioned.
Pool operators(CPO) are still low scale where labor is mentioned in the job duties and what the expectations are of them. The jobs are in the same part of the country. Pay scale of $11.00-14.00 an hour.
Pool Certified Technician (CPO) that the same job title basically but the responsibilities call for problem-solving and diagnosing equipment and advanced water testing and balancing are key qualifications for more responsibilities and more money. $38,000-48,000
Commercial Pool Tech in Fort Meyers Florida looking for a Master Level pool technician who can run jobs by him/herself. Fix complex filtering and sanitizing pool systems. The job starts at $1000.00 dollars a week and offers a $1000.00 sign-on bonus.
That tells me a few things, there are Certified Pool Techs that are getting the new training that is changing the way Pool operators are being looked at and appreciated. The level of specialized education is advanced and the more training you get the more valuable you'll become.
The trends should continue with more knowledge shared about the problems with drinking water and the water condition worldwide. Those problems should translate to health concerns that people are having with swimming in a community pool.
People are expecting better care from the millions of swimming pools and saunas that are located in Health Clubs and fitness gyms. The technical equipment that is now operating and sanitizing pools is very complicated. There are tens of thousands of pools and saunas that are used in rehabilitation by hospitals and doctors around the world.
What Do Certified Pool Managers Make
A Pool Manager or Supervisor as in this job I found for the City of Denver runs numerous pools at different locations working with a team of Certified Pool Operators. $59-98,000.00 per/year according to experience. This job is made for a CPO that has come up through the ranks with a good work ethic and the same technical knowledge along with managerial know-how for making schedules, dealing with employees, and payroll.
Checking for systems functionality and operation identifying problems by inspection and catching some problems before they happen.  These were terms involved with Help Wanted Add for Manager's position.
You must also ensure that the flow meters, as well as the vacuum pressure gauges, are operational and provide the correct measurements. Checking chemical feeders and systems looking for smells and odd readings. The safety and security of the facility such as eyewash stations and ladders or handrails must be anchored in place.
Managers and Supervisors in a city capacity work for Parks and Recreation Departments that direct the opening and closing of pools according to seasons and maintain equipment and chemicals. They supervised projects and oversee contractors. A certified Pool Operator does pretty much what the Manager does except the Manager does it on a larger scale and works with more people who answer to him/her.
I used a popular site called Indeed Job Listing. I found a high demand for Certified Pool Operators around the country, especially in the Florida area. I did one search and dozens of jobs popped up.
Pool operators averaged the lowest based on what I saw. they mentioned hard work and labor.
When the job wanted  Certified Pool Operators or Certified Pool Technicians the salary went up to $47-67,000
When the Job wanted a Certified Pool Operator Manager or Supervisor- the pay rate went as high as $97,000. and some at $2,000.00 dollars a week. 
Water Park Operations Managers- (CPO) (CPR) (AED) -Lifeguard-Preferred paying 60,000 +
Aquatic Manager-(CPO)(GED) or (AFO)- preferred paying $47,000 plus
What Does a Certified Pool Operator Do
More and more commercial pool owners are demanding more from pool managers and operators as the increase in the use of swimming pools for different industries continues to grow. Swimming pools and Spas are used in numerous facilities that were not used in the last decade or two.
The fundamentals of pool and sauna care are more complicated than they use to be. The chemical, testing, and equipment are more exact and energy-efficient. Hot water and Cold Water balance need to be maintained. Therapy pools and Hot water Spas need to be balanced in Facilities that need protection from Scaling and corrosion.
The types of problems that you might not be used to. Knowledge about concentrations of minerals, unoxidized organics, and unfilterable material. These are a day to day inspections as a Certified Pool Operator you'll be seeing and need to be versed in Testing Pool Water.
How residential, and commercial pools and saunas can increase property value. Upkeeping the investment of owning a pool can add value to your home or business. It can also negatively impact the property value if it's not maintained properly.
Hiring Certified Pool Operators will ensure that a pool or spa will be a well-maintained and operated addition to your investment. Many states in the US are requiring the use of CPOs with ongoing education and renewed certification to operate public community pools and saunas. There is a list of reasons why.
Properly maintaining an investment like a swimming pool or sauna can prolong its existence and add to its safety along with keeping it healthy for the users. The life of a commercial or residential swimming pool depends on:
For the Pool or Hot Tub Cleaning whether it's commercial or residential, a Maintenance Schedule should be made up and part of the daily routine. Skimming, brushing, and vacuuming is all part of that maintenance program. The filter cartridges and media that clean the water are maintained. The walls, floor, and deck around the pool are cleaned. the physical act of cleaning your pool is the first responsibility in ensuring its longevity.
The Chemical balance in your pool and spa is another essential part of maintaining its life of it. If the operator knows what they are doing then the specific parameters that control algae and bacteria from building up and taking over will be kept up and maintained every day, setting up a prevention program instead of waiting for the worst-case scenario to happen. Preventative Maintenance and Testing are key to the health and longevity of a pool and sauna. 
Keeping up with repairs of the pool and spa is another function of maintaining the investment of a swimming pool or sauna. A CPO can quickly spot a tear or a crack that can happen especially outside swimming pools. Inspection of motors and pumps is crucial to protecting an owner's investment.
Sights and Sounds from a well-maintained and well-operated pool and spa are an instinctive second nature to a pool technician just like a great mechanic will know when the timing is off on a motor. It comes with the territory of a person that knows their job.  A CPO should be able to do that.
Pool and Sauna Equipment that should last as old as the pool if it is well maintained. Pumps, filters, heaters, pool covers skimmers vacuums, and everything an operator uses to keep up with the pool should also be kept up cleaned and well-maintained. Keeping equipment out of the weather and used properly should ensure these things.
The Future For Certified Pool Operators
Every Pool and Spa facility should have one person who is certified as a Pool Operator. Many hotels and motels that have pools and saunas hire employees to perform routine maintenance at their facilities. The owner of the facility needs to evaluate the performance of that employee.
If the owner or manager is not certified in Pool and Spa and is not knowledgeable then he/she won't be able to perform the evaluation. All Professional Operators should own a professional Test Kit like this one that we recommend here at MyWaterEarth&Sky from LaMotte ColorQ Pro 11 Digital Liquid Pool & Spa Chemical Water Testing Kit through Amazon. 
Any on-site employees who are required to make changes to water quality or perform routine maintenance also should have a CPO® license with many states requiring such. Additionally, some states, like Pennsylvania, require that whoever administers the chemicals possess a pesticide applicator license.
The American National Standards for Public Swimming Pools states –
"Both existing and new public swimming pools and spas shall be maintained under the supervision and direction of a properly trained operator who shall be responsible for the sanitation, safety and proper maintenance of the pool, and all physical and mechanical equipment. The operator shall be certified in accordance with state/local codes or comparable certifying organizations."
Aquatic Therapy will continue to be on the rise in the future. With the use of Pool Physical Therapy, stroke victims, spinal injuries. Aquatic Therapy increases the efficiency of the heart promoting increased blood flow throughout the body. It increases circulatory efficiency in large and small arteries.
Aquatic Therapy increases blood flow to the whole nervous system and the brain. It produces anxiety reduction and mental relaxation. It improves depression and memory loss. It increases cognitive task performance and creates problem-solving and cognitive flexibility.
Consulting Certified Pool Operators will play an important role in overseeing Class C Pools used in Hotels, Motels, and Condominiums as the demand changes under the direction of The International Pool and Spa Codes (ISPC) The standards are all headed that way. If that happens there will have to be certified people who are in the business to fill those spots. As of now, Certified Pool Operators are not mandated by most pools and Spas. That condition is expected to change. There is a big future for Pool Inspectors and Certified Operators just taking care of what's out there now.
Water Park Jobs For Certified Pool Operators -If the additions of Water Parks in the next couple of years are close to what happened in 2018 which there is no indication that it won't be, then the industry will be growing leaps and bounds. Positions at Inside and Outside Water Parks will be a great opportunity for CPOs looking to start in a rewarding fun industry that grows every year no matter what part of the country you're in or what season it is.
The waterpark industry continues to expand in North America, with more than $1 billion in new investment in indoor and outdoor waterparks and their related resorts in 2018. Nearly 60 expansions are done at new facilities opened in 2018.
Depending on the facility CPO will normally do what the Pool Manager does and vice versa. How I learned to be a Manager, was to start as an Operator then move to Lead Operator then fill in and make the decisions that the Manager gets paid to do. It's like that in a lot of Industries.
That's how you learn to be a boss without getting paid.  To lead a team and pass the knowledge that was passed on to you is the definition of a good manager. The future looks bright for Certified Pool Operators.
Mandatory Certification and a demand for excellence mean that people in higher places are seeing a CPO as a professional and not as someone that is throwing some chlorine in the pool every morning. With that expectation comes responsibility. With responsibility comes higher wages and job opportunities.
For more great articles on pool water treatment and testing stay right here at MyWaterEarth&Sky-A pool owner needs reliable testing and sampling procedure using reagents, test strips, or digital probes to perform basic maintenance tests for pH, alkalinity, calcium hardness, and course chlorine …………………… Continue reading
JimGalloway Author/Editor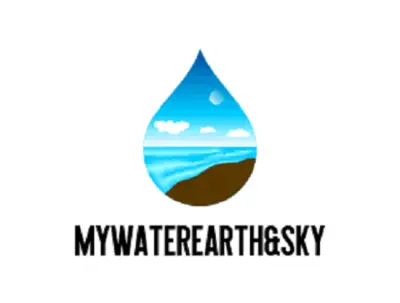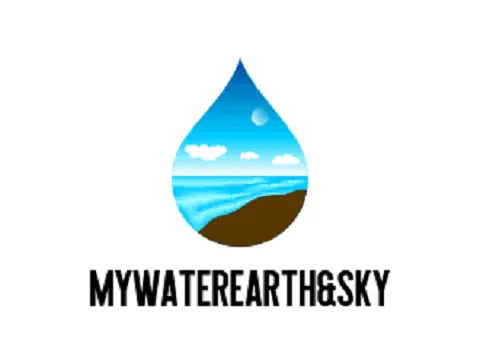 References:   American National Standards-international Swimming Pool and Spa code