There are very few issues as important as Infrastructure but in many areas of the country and across the world these types of improvements aren't done until they break and stop working.  Insufficient funding and planning just make the problems worse as they age. Think Flint Michigan and as of this writing Jackson, Mississippi. The Infrastructure Bill 2021 was supposed to provide funding but was held up in Washington. What is the status of the Infrastructure Bill?
Generally referred to as the Bipartisan Infrastructure Bill, this revised version of the law authorizes $1.2 trillion in total spending, including $550 billion of new spending on hard infrastructure that the House passed by a 220–207 vote before President Biden signed into law on August 16, 2022.
Infrastructure originally used to designate building and repairing roads, bridges, railroads, and ports has been expanded under President Biden to include human or social infrastructure.
Infrastructure Bill 2021 Breakdown
Some of the money from the Infrastructure Bill has already been released and distributed through what's known as The $1.2 trillion figure comes from including additional funding normally allocated each year for highways and other infrastructure projects.  The new spending includes:
Formula programs, which deliver funds directly to states
Some money is available through competitive grant programs that require state and local agencies to apply
Dept. of Transportation-Ports-Around $251 billion was released to ports to help to strengthen the nation's supply chains and according to its Secretary of Transportation Pete Buttigieg  "U.S. maritime ports play a critical role in our supply chains," These investments in our nation's ports will help support American jobs, efficient and resilient operations, and faster delivery of goods to the American people."
Departments of Transportation and Energy will get $615 million available this fiscal year and are set to disburse $5 billion over five years to help states create a network of electric vehicle charging stations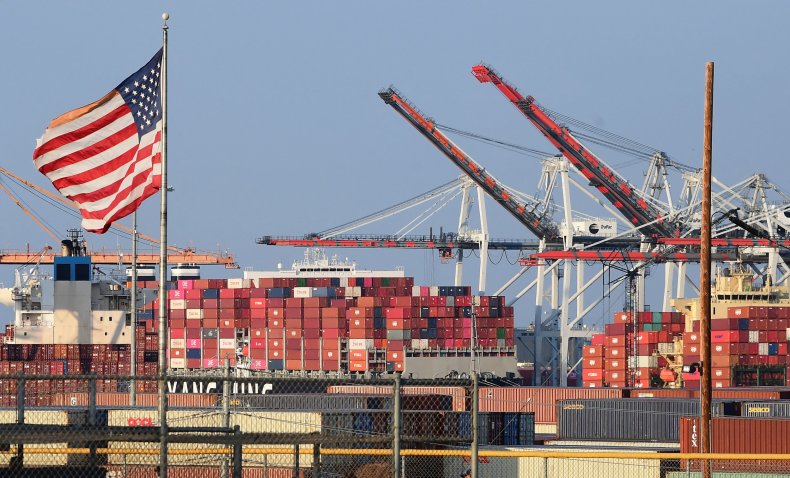 EPA- Environmental Protection Agency recently announced it will use $1 billion for the cleanup and restoration of the Great Lakes region, with $200 million allocated alone for this year.
$55 billion for water infrastructure. This funding includes $15 billion for lead pipe replacement, $10 billion for chemical cleanup, and money to provide clean drinking water in tribal communities.
$50+ billion for cybersecurity and climate change this money will address cybersecurity attacks and address flooding, wildfires, coastal erosion, and droughts along with other extreme weather events.
$8 billion for western water infrastructure. Ongoing drought conditions in the western half of the country will be addressed through investments in water treatment, storage, and reuse facilities.
It's going to be up to individual states to get going and start. Besides construction workers and grant writers to help allocate money for the states, the White House is also working to make sure the money is used efficiently and to prevent fraud and abuse of the funds.
In other words, hiring people to oversee the money that will go out. Funneling billions of dollars to the states is a heavy-duty job that requires coordination from several agencies on the federal level with state-level officials.
Aging Water Infrastructure
 Water infrastructure consists of what is built to pump, divert, transport, store, treat & deliver safe drinking H2O. In the U.S. This infrastructure consists of vast numbers of Groundwater wells, surface-water intakes, dams, reservoirs, storage tanks, drinking-water facilities, pipes, and aqueducts.
Today in the US, water system infrastructure is in desperate need of repair. On average, 14 to 18 percent of total daily treated potable water in the United States is wasted and lost through leaking pipes, with some water systems reporting water-loss rates of more than 60 percent. Much of the nation's water and wastewater infrastructure was built before the 1970s.
The US Environmental Protection Agency (EPA) predicts water-pipe replacement rates will peak in 2035 at 16,000 to 20,000 miles of pipes replaced per year which is up to 4x the current annual replacement rate of 4,000 to 5,000 miles.
With new added regulatory demands for utilities continue to increase due to rising enforcement of long-standing requirements and the creation of new requirements. The EPA announced two actions in February 2021 to address levels of poly-fluoroalkyl substances (PFAS) man-made chemicals used throughout the water industry and consumer products in drinking water studies indicate PFAS can have serious health effects in laboratory animals.
Along with new standards along with the revised Lead and Copper Rules in the pipe, combined-sewer overflows, and tighter parameters on wastewater-discharge regulations for phosphorus and nitrogen increase the monies needed to revamp infrastructures.
Infrastructure Investment and Jobs Act
 Also known as the Bipartisan Infrastructure Law
will provide part of its package investing $65 billion to rebuild the electric grid, according to the White House. It calls for building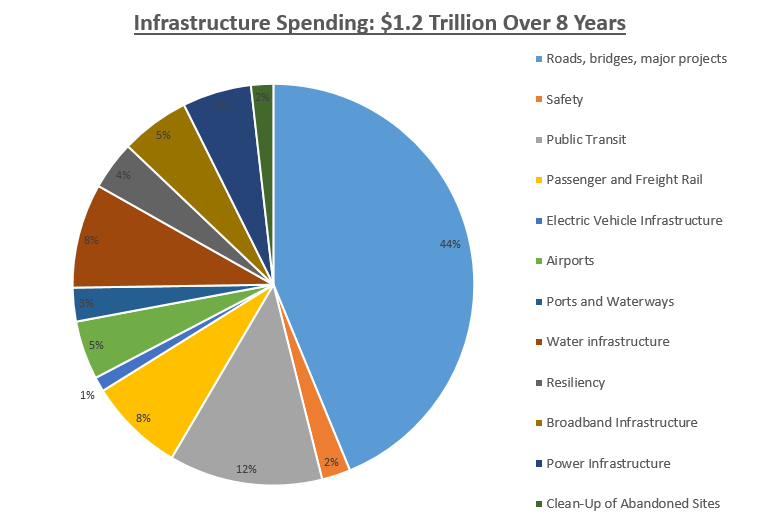 thousands of miles of new power lines and expanding renewable energy.
It will provide $55 billion to upgrade water infrastructure
that is in dire disrepair. The bill became a reality the day it was signed.
It will replace lead service lines and pipes so that communities have access to clean drinking water, the White House said. Another $50 billion will go toward making the system more resilient protecting it from drought, floods, and cyberattacks.
The $1.2 trillion Infrastructure Investment and Jobs Act, signed into law by President Biden on Nov. 15, 2021, includes $550 billion in new funding to rebuild roads and bridges, water infrastructure, resilience, internet, and more.
The legislation will help ease inflationary pressures and strengthen supply chains by making long overdue improvements for our nation's ports, airports, rail, and roads.
It will drive the creation of good-paying union jobs and grow the economy sustainably and equitably so that everyone gets ahead for decades to come.
Combined with the President's Build Back Framework, it will add on average 1.5 million jobs per year for the next 10 years.
Currently, up to 10 million American households and 400,000 schools and childcare centers lack safe drinking water.
The Act will guarantee to delivery of clean water to all American families and eliminate the nation's lead service lines Bipartisan Infrastructure Law will invest $55 billion to expand access to clean drinking water for households, businesses, schools, and child care centers all across the country.
From rural towns to struggling cities, the legislation will invest in water infrastructure and eliminate lead service pipes, including in Tribal Nations and disadvantaged communities that need it most.
For great informative articles on Infrastructure stay right here at MyWaterEarth&Sky-In in order for the proper planning and development of a community with the public's health and protection of the environment as a goal. There are two underground systems at work ……………….. Continue reading
JimGalloway Author/Editor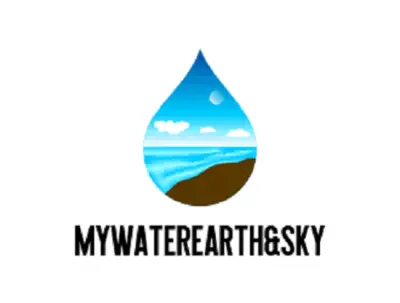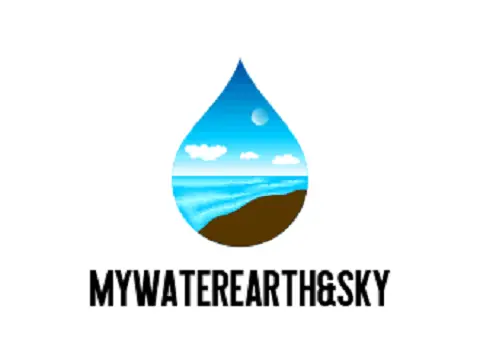 References:
EPA-Drinking Water State Revolving Fund
US Water Alliance- Biden Introduces Plan for $111 Billion in Water Infrastructure Investment