Everybody loves the taste of ice-cold Shrimp but have you ever wondered about where they come from or if all Shrimp are the same, especially the ones that are farmed overseas and imported to the US. What is the difference between Wild and Farmed raised Shrimp?
Wild Shrimp are the best type of Shrimp. Unlike Imported Shrimp, Wild are raised with no chemicals, packaged fresher, healthier, and regulated by 3rd party organizations that ensure quality standards and Shrimp's place as sustainable seafood.
The pink color of  Shrimp comes naturally from anti-oxidants that are found only in Wild Shrimp. The problem is that farmers overseas, know that consumers, know about this natural pink color. So they add it to their Farmed Shrimp before they package, import, and sell it here in the US.
Safe Shrimp Brands
Farm Shrimp raise some worries about hazards that consumers should be aware of. Most Farm-raised shrimp is imported from other countries. According to experts Farmed Shrimp producers use some antibiotics that are so strong that they're using is banned here in this country.  American experts found that Farmed Shrimp were also found to contain a coating that is used in cleaning the tanks in which they are raised.
Consumers are warned that if you are buying Shrimp in a restaurant or a supermarket you should ask about Shrimp and any seafood and fish before you buy it. My wife would always question whether we were getting Wild Shrimp by asking the Seafood department manager or checking if it was written down and identified in the glass case at the supermarket, I thought it was a bit much at the time but now after learning about how it all works, I get it.
The managers at the market should be able to tell you whether the Shrimp is Wild or Farmed, what species it is and where it comes from. It could be Imported or Domestic.
A lot of Supermarkets are tracing their seafood and fish but you need to ask. Supermarkets and restaurants are aware that consumers want to know this information so ask. Seafood and fish are being counterfeited, labeled, and packaged as something that there not and there are not many ways of tracing it back to places like Indonesia and China to check on it. The FDA is trying but looks like it's overwhelmed with the job.
You Can Ask Bubba or You Can Read On
Consumer Reports say that now 94% of Shrimp comes from abroad in countries like India, Indonesia, and Thailand. Our taste for Shrimp has turned on in the 30 years with Americans eating about 4 lbs. of Shrimp per person per year. Almost 18 million servings a day. Shrimp is more popular than tuna here in the U.S. The fact is that when the demand for Shrimp excelled importers started to farm their own in tanks and ponds that used anti-biotics in raising the Shrimp.
That is a risk to health in America because using uncontrolled and unmonitored antibiotics can lead to strands of antibiotic-resistant bacteria that would no longer work on health ailments afflicting people here. The average miles for a Shrimp to get from the country of origin to your dinner plate is sometimes up to an 8,000-mile journey. This brings up the question of whether Wild Shrimp is better for you than Farmed Shrimp.
Hoppers/Pinks– Look for a slightly red/dark spot in the very middle of the shrimp abdomen.
Whites– There should be a tinge of green and yellow on the tail end of the shrimp
Royal Reds– These are pretty easy to recognize, they are a full bright red.
Browns– These are probably the most difficult to place since they don't have any real defining traits aside from having a brown hue (that varies depending on where they are caught).
Rock- These would be the only shrimp with a hard shell, they are pretty recognizable.
A medium-sized shrimp farm in southeast Asia can produce close to a million pounds of shrimp per year." according to Consumer reports But there is evidence showing that many oversea shrimp operations use antibiotics that humans rely on to treat infections.
Some of the toxins and antibiotics they use include tetracycline, organophosphates, and Gentian violet. The reason why the farmer use all these harsh chemicals is to reduce the likelihood of disease outbreaks in the ponds. The most important thing that comes with abroad Farm-raised Shrimp is that the FDA doesn't regulate the shipments imported here. The Shrimp aren't inspected as they should be.
The FDA only examined 3.7% of foreign shrimp shipments! that come to port which is not good news for us consumers eating them. when you buy Wild Shrimp from America they will cost a little higher but there are no chemicals used in the process and they are monitored better for control here in the states.
Consumer Reports tested 342 packages of cooked and frozen shrimp that were bought in 27 cities across the United States and found that 11 packages contained the anti-biotics that the importer was using in the processing of the Shrimp. The packages of raw and frozen imported Shrimp were all bought at big retail supermarket chains. Also, they were purchased at Natural Food Stores and Big Box Stores like Cosgro and Walmart. That ain't all:
They also found Bacteria levels in more than 60% of those raw Shrimp packages including one common type of bacteria found in oysters, that gives consumers food poison along with Staph infections. 
Before the process of farming shrimp begins, problems could begin resulting from the construction of the ponds and holding tanks that are used to store Shrimp and provide a home for them. Storms in coastal regions where the holding tanks are located for access to shipping ports and waterways can contain unknown materials and chemicals in the tanks with the Shrimp. The production could be easily affected by overcrowding of the tanks which results in limiting the size and health of the Shrimp.
Overseas Shrimp production has been known to use some anti-biotics in acre-long tanks under some dirty conditions that allow the shrimp to live in fecal matter and chemicals for the duration of their growth. With less than desirable cleanliness practiced by employees that work at the processing plant overseas.  American Consumers rely on the FDA (Food And Drug Administration) for enforcing their own laws that say that Importers of Seafood follow standards that they put together. It's obvious that there not. By FDA testing of only 1 % of the imported frozen Shrimp in the last couple of years, a good number failed their testing.
In the packages of Shrimp that failed in a very limited amount of testing, less than 1% of the product containing Bacteria were from Vietnam, Bangladesh, and India. FDA has only been testing the frozen Shrimp since 2014. All of the Imported Shrimp weren't found to have bacteria in them.
If One Bacteria in One Shrimp were detected, Our laws and FDA rules and Regulations, say that the whole shipment would have been refused entry into the United States. Since it was tested over here no one will ever know how much product was contaminated-or how little.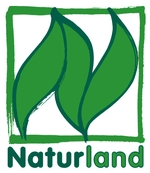 Consumer Reports want the FDA to step up their inspections at US ports of entry here in the states and oversee the packaging plants it all starts before the Shrimp is frozen and packaged and shipped. They also want them to increase the amount of lab testing and inspections to get a better account and handle on what's going on.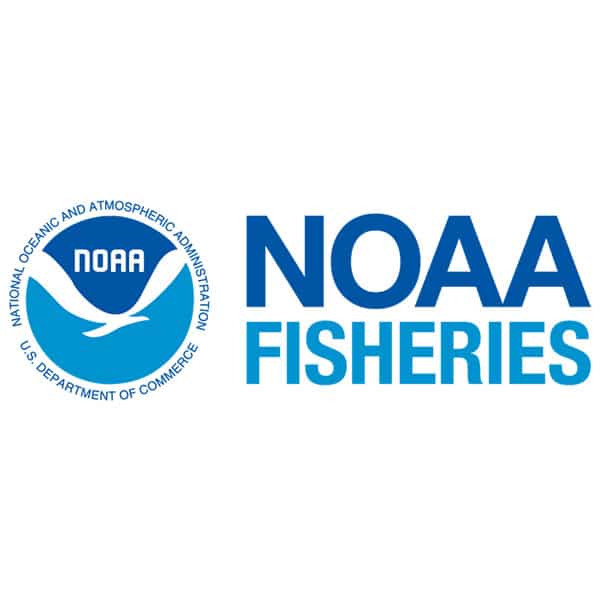 According to Consumer Reports and other watchdog organizations, consumers need to know that labels on seafood and Shrimp most often are meaningless and misleading.
When American see labels like Organic or natural know that there are no US standards for these labels. They are basically made up and identified like that with no enforcing agencies when it comes to buying Shrimp.
These are a few labels to look for when you are shopping in the Supermarkets for your next package of Shrimp Natureland or NOAA Fisheries labels.
How can I Buy Sustainable Shrimp
Sustainable Seafood is seafood that is either caught or farmed in ways that consider the long-term vitality of harvested species and the well-being of the oceans, as well as the livelihoods of fisheries-dependent communities. It was first promoted through the sustainable seafood movement which began in the 1990s.
Domestic American Shrimp tend to be well-harvested or farmed, but you should still check labels for chemical additives. Keep in mind that shrimp species are not always marked clearly on the packaging.
There are over 300 species of shrimp and prawns, but the majority will be hard to find except in specific areas. If you live on the coast or are visiting a coastal area, try to find some local shrimp!
Here are some types of American shrimp you might find in a grocery store or market anywhere in the US:
Brown Shrimp: Often from the Gulf of Mexico, Relatively easy to find, Typically small, Mild
Pink Shrimp: Often from Florida, Large and meaty, Sweet White Shrimp: Often from Atlantic or Gulf, Also imported, Can be hard to find, Sweet
Spot Prawns: Seasonal West Coast shrimp, Large, Expensive, and hard to fin
Maine Shrimp: Cold water East Coast shrimp, Small, Hard to fin
Oregon Shrimp: West Coast shrimp, Small or Large, Relatively easy to fin
Royal Red: Often from the Gulf of Mexico, Large, Can be hard to find, Sweet like lobster
New Ocean Environmental Organizations that will help to offset the abuse of Fisheries and Fishing industries around the world are ensuring that everyone in the Industry will do their part for the conservation of our oceans.
The Global Aquaculture Alliance was Founded in 1997, the Global Aquaculture Alliance is an international non-governmental organization dedicated to advocacy, education, and leadership in responsible aquaculture.
We uphold and engage stakeholders worldwide who are dedicated to advancing environmentally and socially responsible aquaculture practices. Through the development of our Best Aquaculture Practices (BAP) certification standards, GAA has become the leading standards-setting organization for aquaculture seafood.
The Monterey Bay Aquarium Seafood Watch program creates science-based recommendations that help consumers and businesses make ocean-friendly seafood choices. They offer a Sea Guide that will give information about all seafood fish and shellfish. They are rated on programs for consumers and businesses to educate them to choose seafood that's fished or farmed in ways that support a healthy ocean, now and for future generations. Our recommendations indicate which seafood items are the Best Choices or Good Alternatives, and which ones you should Avoid.
U.S. Seafood Import Monitoring Program to Include Shrimp and Abalone was activated on December 31 st 2018, and now is in place. The program will be mandatory for all foreign shrimp products to be accompanied by harvest and landing data for shrimp and other seafood imports entering the U.S. This will improve the import marketing of Shrimping by evening the rules.
Making all Shrimp Industry throughout the world held under scrutiny. This should ensure that the processes developed under American standards will be held by everyone.
Compliance Guide for the: U.S. Seafood Import Monitoring Program
The Seafood Import Monitoring Program establishes, for imports of certain seafood products, the reporting and recordkeeping requirements needed to prevent illegal, unreported, and unregulated (IUU) fishing and/or misrepresented seafood from entering U.S. commerce, thereby providing additional protections for our national economy, global food security and the sustainability of our shared ocean resources.
What is the Best Shrimp to Buy
When it comes to buying seafood, especially Shrimp, the best thing to do is to take a few extra minutes and find out where the Shrimp came from. A few things to investigate:
Pay attention to Count:
Sizes like Jumbo and Extra Large aren't standardized so it's up to you to compare sizes.
 Shrimp are normally sold by the pound so the less Shrimp make the pound, the bigger the Shrimp
Order by the count. 21-25 count are the standard size Shrimp. 31-35 are the smaller Shrimp. To be sure you are getting the size you want order by the count.
Buy Frozen Shrimp:
Most Shrimp is exported to the Country frozen and then when it gets to the supermarket it's allowed to thaw at the counter where you buy it. The fish or Shrimp is sold as fresh. The best practice is to buy it frozen and take it home and thaw it out. Then you will know for sure. To defrost it cover the Shrimp and keep it in the refrigerator the same day you are planning to eat it.
Look for Shrimp that are Packaged Certified:
You are looking for Independent agencies that 3rd parties like the ones listed in this article or Wild American Shrimp or the Marine Stewardship Councils. If you don't mind Farmed Shrimp some are labeled and recognized by the Best Aquaculture Practices label that as Farmed not Wild. These are Farmed Shrimp that are raised without the use of antibiotics and in conditions that exceed environmental conditions. these plants that produce Farmed Shrimp are regularly audited for safe packaging practices to reduce the risk of foodborne illness. Only Farms that are the best get this type of certification.
If you can't find certification then buy Wild-caught Shrimp from North American Shrimp.
The absolute best sustainably caught Shrimp are Wild Caught MSC Certified Pink from Oregon or Spot Prawns also from the Northwest along with White Shrimp from the Gulf of Mexico. You can check the Compliance Guide for Seafood or the Monterey Bay Aquarium Seafood Watch program that are here in this article or if you are in the supermarket already and not sure of any type of seafood used the Fish Phone:
Just text 30644 with the word fish followed by a space and then the Seafood you are considering in the Supermarket. Wait 10 seconds and you will get updated information on the seafood you are inquiring about from the Blue Ocean Institute which also has facts and sustainable ratings for more than 90 species of seafood.
Best Tasting Shrimp In the World
Pink shrimp are found everywhere from the Oregon coast to Florida. They are sweet and delicate.
White shrimp are slightly sweeter with a softer texture and a more mild taste. Most farm-raised shrimp are Pacific whites, which tend to be milder with a less oceanlike taste.
Brown shrimp represent the majority of shrimp caught in the Gulf; they have a firm texture and slight iodine taste.
Spot prawns are caught along the rocky floor of the Pacific coast and British Columbia with traps that yield virtually no bycatch. They are generally large, firm, and sweet.
The next time you are at the Supermarket doesn't assume anything. It's not a matter of trust, it's a matter of information. You can't trust that everything you purchase at the store is protected. Seafood is coming of age sort of speak. In the new world of Aquaculture, standards will continue to feed the planet safely and at the same time ensure that the earth can replace what we take from her. So "throw another Shrimp on the barbecue"
JimGalloway Author/Editor