Red tides or harmful algal blooms (HABs) occur worldwide but are found almost exclusively in the Gulf of Mexico but have been found on the east and west coasts of Florida closing beaches crippling the economy and killing marine life.  Is there red tide in Florida now?
Yes, As of this update (2/13/2023), Florida Red Tide is currently present off beaches in varying degrees from the mouth of Tampa Bay to points south of Marco Island & Pinellas County south to Monroe County.
Pinellas County
Sarasota County
Charlotte County
Lee county
Collier County
Manatee County
Monroe County
In Florida, Red tide is caused by a naturally occurring microscopic alga a plant-like microorganism called Karenia brevis. At high concentrations called blooms, the organism
may discolor the water sometimes red, light or dark green, or brown, and cause health concerns.
Red Tide Florida Beaches
In the last week or two Southwest Florida Red Tide came back causing just enough problems for beach lovers tickling or scratchy throats or the sight of dead fish didn't close completely close all the beaches. Beach crews that volunteer for Red Tide cleanup say the mess is just enough to keep them busy in this video short explanation.
Water samples taken by counties along the shoreline showed only medium concentrations of Florida's Red Tide. The water just off the beaches starts to feel slimy and viscous as researchers described it (which means having a thick, sticky consistency between solid and liquid)
So far the problems here are nowhere near where they were in 2018 when the samples measured 200 x more concentrated with  Karenia brevis, HAB algae bloom turning coastal beaches red from Red Tide. Things turned worse in the summer months as the water got warmer affecting marine life, fish, and shellfish, causing environmental concerns throughout Florida.
As of now, current conditions are that most Florida beaches are open and swimming is safe for most people. However, red tide can cause some minor health problems for people suffering from skin or eye irritation. Also, people with respiratory illness may also experience respiratory irritation in the water.
Use common sense. If you are particularly susceptible to skin irritation or respiratory illness, avoid an area with a red tide bloom. If you experience irritation, get out of the water and thoroughly wash off.
A Florida red tide, or harmful algal bloom, is a higher-than-normal concentration of a microscopic alga (plantlike organism). In Florida and the Gulf of Mexico, the species that causes most red tides is Karenia brevis, often abbreviated as K. brevis. At high concentrations, the organisms may discolor the water, sometimes red, light, dark green, and brown or the water may appear clear.
NOAA scientists have warned people to stay away from the water at certain Florida beaches for the next couple of days, saying there is a "high risk" of respiratory irritation from red tide."If you are starting in the parking lot, when you hit the dune crest going over to the beach at a place that has a risk, you're likely to be coughing at that point," explained NOAA oceanographer Rick Stumpf. "I can be quite miserable at the beach. If you have asthma, it could be worse, significantly worse."

Stumpf said that he feels like he has a cold when exposed to red tide. His nose runs, and his sinuses bother him. He has been suffering from respiratory irritation. After leaving the beach and sitting in his car with the air conditioner running for a few minutes, the symptoms subsideed. Anyone with a respiratory illness already could suffer worse.
 Currents and wind drive Florida red tide forming and moving Karenina brevis blooms toward the shore. As the Red Tides move closer to shore, it is further enriched by additional nutrients from the land in urban runoff. The major contributions to Red Tide events in the Florida area are:
Smoke from power plants, automotive exhaust, and agricultural and mining dust are the principal components of air pollution that fall into our coastal waters as excess nutrients that can feed red tide.
Another important source of excess nutrients in our coastal waters is stormwater runoff. Some of the stormwater runoff is termed non-point or random flows off the land into the Bay while other stormwater runoff comes from stormwater holding ponds.
Recent research has shown that leaf litter from trees and grass clippings is a major source of nutrients in stormwater runoff that contributes to the excess nutrients in our waterways.
Effluent from sewage treatment plants and seepage from waterside septic systems are major sources of landside runoff that puts excess nutrients into our coastal waters. While red tide blooms typically form well offshore, monitoring by scientists has shown that the blooms intensify as they move toward shore from the nutrients in landside runoff.
Current Red Tide Florida Today
Current Conditions as of Feb. 1st, 2023
The red tide organism, Karenia brevis was detected in 69 samples from and offshore of Southwest Florida over the past week. Bloom concentrations (>100,000 cells/liter) were present in 14 samples: three in Manatee County, 10 in Lee County, and one in Monroe County. Additional details are provided below.
In Southwest Florida over the past week, Karenia brevis was observed 
very low concentrations in Pinellas County,  Florida
background to medium concentrations in Manatee County in Florida
background to low concentrations in Sarasota County, Florida
low concentrations in Charlotte County in Florida
very low to high concentrations in and offshore of Lee County, Florida
very low concentrations offshore of Collier County located in Florida
high concentrations in and offshore Monroe County in Florida
Many Florida beaches, including beaches in St. Pete/Clearwater, utilize a beach warning flag system to let beachgoers know of current beach conditions. You'll most often see beach warning flags posted on or near lifeguard stands.
Swimming is safe for most people. However, red tide can cause some people to suffer skin or eye irritation. People with respiratory illness may also experience respiratory irritation in the water. Use common sense. If you are particularly susceptible to skin irritation or respiratory illness, avoid an area with a red tide bloom. If you experience irritation, get out of the water and thoroughly wash off.
Check Red Tide conditions Current Status and Updated Sampling or try the worldwide This Forecast provides information on when the red tide caused by Karenia brevis could be impacting area beaches so that people who are susceptible to its impacts will know the risks or for the best information try  NOAA Red Tide Map-Gulf and Atlantic Coast
Here is the Florida beach warning flag colors and what they mean:
Green Flag: Low hazard, calm conditions.
Yellow Flag: Medium hazard with moderate surf or currents.
Red Flag: High hazard, with high surf or strong currents; when these conditions are present, lifeguards may ask swimmers to get out of the water.
Double Red Flag: The water is closed to the public (you may still walk on the beach, but you may not enter the water).
Blue Flag: Stinging or hazardous marine life such as stingrays or jellyfish are present
 Red Tide Information
Red Tides can subside and then reoccur. The duration of a bloom in nearshore Florida waters depends on physical and biological conditions that influence its growth and persistence, including sunlight, nutrients, and salinity, as well as the speed and direction of wind and water currents.
Blooms can last days, weeks, or months, and can also change daily due to wind conditions. Onshore winds and water movements normally bring it near the shore and offshore winds drive it out to sea.
There are a variety of nutrient sources that can sustain a red tide bloom from natural sources like dead fish and other decaying sea life to man-made sources like air pollution and runoff from streets and lawns into our streams and rivers.
With ongoing urban development replacing our coastal mangroves and sea life like oysters and clams that naturally filter nutrients in seawater, environmental experts are now focusing more on controlling man-made nutrient sources.
For more great information on Environmental concerns like Florida's Red Tide stay here at MyWaterEarth&Sky-Although Algal Blooms happen in most water systems fresh and saltwater there is no place where Algal Blooms called "Red Tide" is making an impact more than in Florida ………………….… Continue reading
JimGalloway Author/Editor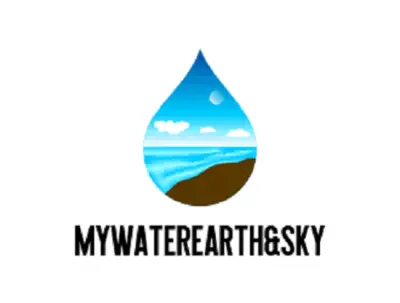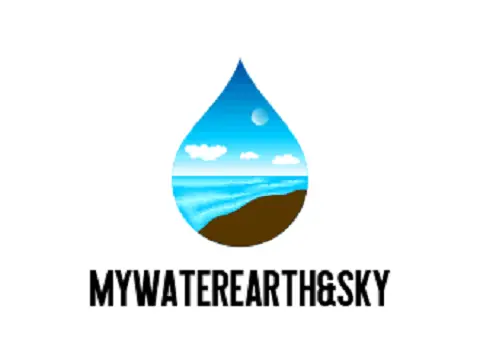 References Red Tide-Florida Fish & Wildlife
NOAA-Harmful Algae Outbreak Respiratory Forecast