Ask any Outdoor family about one of the main concerns on a camping trip either in an RV, tent, or cabin and the bathroom facilities come up. Getting a hot shower at a campground or off the grid has gotten easier again. The new portable Water Heaters have come down in price and are now more efficient now more than ever. What do you look for in a Portable Tankless Hot Water Heater?
They should be:
Tankless
Run-on Electric or Propane
Portable with a Pump
On-Demand hot H2O
Easy to assemble
Easily swapped with older RV heater systems
Vent-Free Technology-doing away with venting of RVs and doing away with a ton of work on the installation
Fairly Inexpensive
last up to 20 years
It used to be a luxury to have access to a good hot shower added to a Camper or RV but now there is no reason to suffer any longer. I don't know how we got along without one in the RV and a portable one at the Campsite.
Best Portable Gas Tankless Water Heaters For Camping
Depending on where and how you are camping, the power availability might be a question. Propane is a perfect model for off-grid living or visiting. The units today are very comparable in price with the operation cost of propane being a little cheaper to run.
The electric has some modern and sleeker designs that have easier installation. They can be installed under counter or sink cabinets where they are hidden from sight.
The Propane heaters need some ventilation and vent from the top of the unit under the heat shield that comes with the unit.  Normally vents windows are already found in shower or bathroom areas of most RVs or campers. The Gas Heaters boast 5 or 6 gallons or more per minute.
110v Electric Tankless Water Heater for RV
 The electric models also have a slightly less flow rate than the gas heaters. If you are converting over from a tank installation to a tankless installation you need to check if there could be a problem with changing the plumbing over from one application to another. This would happen in a cabin where pipes are already laid out.
There are Shower Head Point of Use Electric Water Heaters available that are installed in 5 minutes if you have 110 volts available in your bathroom then you might want this option. It is a simple design that works well and is super easy to assemble. So really both options Electric/Gas heaters have enough pros and it would depend on what kind of power would be available at the site.
Precision Temp RV-550 Tanks Water Heater-Wall Vented
The Propane and Electric Water Heaters have little more maintenance that needs to be done overall than the standard water heater tanks do. Here are some real savings, just think about how many times you change your water heater at home.
The On-Demand Tankless heater can last 20-25 years with minimal maintenance and upkeep. The ordinary tank models will last 5-7 years.
Then you have the danger of the tank breaking inside your camper or RV which would be an insurance claim. That danger would be gone. That's is a huge advantage. The problems that hard water give the standard tank water heater in RVs or home installation give the same problems to tankless heaters. Proper maintenance or a water softener or filter can alleviate some of that worry.
Tankless Water Heater for RV
There is nothing better than a good hot shower especially if you have been in the elements all day. With camping the GI shower with the solar power bag that's heated by the sun is ok but the energy efficiency and portability of these designs are too to pass up.
The Propane Gas Water Heaters supply endless showers for your whole family. No more fighting over who uses the last drop of your camper's 30-gallon tank. You can keep the shower totally cost-free if you decide to leave it outside. This gives you so many other options that you never thought of before.
Or why not make an installation at your shower indoors and just take it off for outside use in the summer months. Inside a couple of Tee will give you instant hot water at your kitchen and bathroom sink in addition to the installed shower.
You can use any remote location, it just won't matter as long as you have a hose connection for water supply the units come with a showerhead or you can attach you're own wherever you take.
The Gas units do emit CO2 so you need to ensure that if you use the heater indoors that area is well ventilated. The practicality of having hot water for any reason anywhere you need it around the campsite is invaluable, especially for the low price.
The Portability of this Tankless Unit is off the Hook!
Besides the great ways a tankless water heater can add to your RV and Camping trip experience, it also can provide instant hot water during electrical outages and emergency weather situations. If you have pets that take baths outdoors there great for keeping that mess outside.
Your garage projects for cleanup after a messy job where cold water won't cut it. The possibilities are endless. So is the cost of savings. Remember that the standard tank water heater requires energy around the clock to keep the stored water at the same temperature.
The tankless heater only requires energy once when the water goes through the heater element.  This is a huge advantage for either Gas or Electric tankless units.
 Converting to an RV Tankless Water & And  RV Water Heater Swap  
Watch Video for simple Instructions.
Turn off Propane Supply
Turn Off Electric and Water Supply
Disconnect Gas Electrical and Water Connections from RV to Heater
Take the Door off-loosen the seal around the door before pulling the unit.
Slide the new unit into place
Seal the new unit with a calk once the new heater is in place
Once the unit is sitting flush in the RV and you sealed in place
Screw your door and box in place
Reconnect your electricity and Water connectors( hot and cold connections) to the unit.
Reset the Temperature setting.
Accessories for Your Tankless Hot Water Heater
With a small 12 volt and some other small inexpensive accessories, you can get the most out of your water heater for more applications around your campsite RV or workstation.
These small-diaphragm self-priming pumps can be used with the hot water heater for fish cleaning tables by the bulkhead or the outdoor shower at the beach house. Made for boats and trailers so you can get the hot water to where ever you need to.
Low-pressure gas grill regulator kit with 5 – 12 ft. Hose 3/8 female Flare Nut 
Propane fill adapters and Twist open Pipe Strainers that eliminate unnecessary repairs by keeping debris and dirt out of the pump.
 Vent-Free Technology means an appliance can be installed and does not require the cumbersome and costly installation of flumes and ductwork because it is outfitted with the state of the art of ODS. (Oxygen Depletion Safety Shutoff Rule Of Thumb Performance Criterion)
What is The Cost of a Tankless Water Heater
The lower-end priced Propane Water heaters could be all that you need for an RV or Camper for an Off-Grid adventure. At around $200.00 dollars for the EcoSmart ECO 11 Electric Tankless Water Heater,  these heaters could be all you need and with some accessories like the small diaphragm pump hoses and the regulator for gas bottle connections.
The units use 2 size D batteries or about 3 volts to ignite the burner that is automatically started when water is turned on. Some units can turn on at the lower pressure 2 PSI and don't require the extra water pressure which is an emergency situation that could be an issue.
The portability allows for your heater to be used in a sailboat or campsites that are off-grid. There is no place it can't go. The higher-end Propane models like Takagi T-M50 ASMELP  Heavy Duty Commercial Propane Tankless Water Heater can produce 14.5 gallons per minute and at $5000.00 dollars plus are commercially available fully modulating systems that are programmed by a computer program used indoor and outdoor.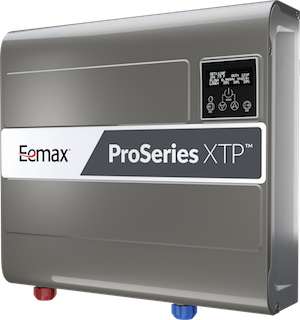 This unit will heat the water needed for up to 6 bathrooms or commercial Hydroponic business.
The lower-price Electric Water Heaters can come as a Shower Head units that run on 110 volts at around the $100.00 dollar range or bigger units like the Eemax 180 T2T 5 Amp System that is installed with sleeker designs that can be vented and non-vented to an outside wall also conserve energy. A Thermostatic control that uses a Microprocessor that provides stable outlet temperatures regulates power to the required flow
These units leave less of a footprint by saving energy by direct heating water without storing it. The sizes are as small as a laptop so you can install them at different locations. The more expensive units can regulate exactly the energy needed to produce perfect temperature water for a whole house or business.
Portable Propane Water Heater 
The New Tankless Propane Water Heaters offer the portability that will improve the capability of any outdoor camping trip. Whether it's an RVs Camper or even a Tent campsite. These units can be installed inside a shower of an RV with minimal ventilation because of their improved capability. Or swapped out in your RV.
The portable gas units can be used all around the campsite at any location hung on a tree as long as there is a garden hose hook up and a propane tank attached to it. In general, the rule of thumb with the Electric and Gas Tankless Water Heaters is more flow GPM the unit can deliver the more expensive they are.
But they start out at a couple of hundred dollars so I think they're worth the price. The  Propane Heaters come with Pumps for outside use. Supply attachments to feed them and showerheads and hose to convert them. It's all there folks.
Throw away the solar shower bags, campers this should replace every shower idea that has come up around the campfire. The price is too good and you won't hear any of the kids complaining that they want to go home and take a long shower.
Can an Electric Water Heater Explode
JimGalloway Author/Editor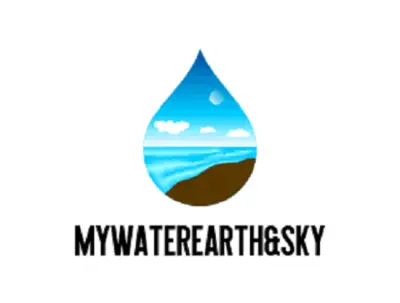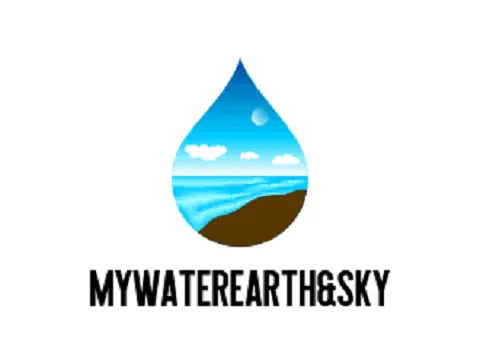 Related Questions:
How long does it take for an RV water heater to heat up? The bigger the heater, the longer they take to heat up the water. The average gas heater takes between 30 and 40 minutes to fully heat up the water in its tank. But the amount of water will be more.
How long does it take for the shower water to reheat?  If your electric heater is 30 gallons. If the previous shower lasted 15 minutes, you're looking at about four minutes of hot water remaining.