If you haven't been fishing for a while,  you may be surprised by the use of Solar power for fishing tackle and small boating accessories that's replaced the standard fuel energy used by motors and batteries. Solar Powered saltwater and freshwater fishing equipment is what's in and what's in is Solar Fishing. What is solar fishing?
Solar Fishing uses products powered by the sun designed for fishing like:
Solar Baits & Lures
Electric motors for small boats, Kyacks & SUPs
Electronic Instruments(GPS)
Mechanical devices used on fishing boats (Bilge pumps & Livewells)
Solar Coolers
Music Boxes
Underwater Lighting
Marine Battery Chargers
Solar Baits
Lures that move a certain way, sound a certain way and have certain colors can attract a predator fish like a Largemouth Bass or a Striper hiding in a trough near a sandbar close to the shore of a lake or right off the beach. Fluorescent worms on a jig with bright colors or crankbait can attract a trophy size fish. Now Solar energy is powering these lures up to make them life-like and attention-getting.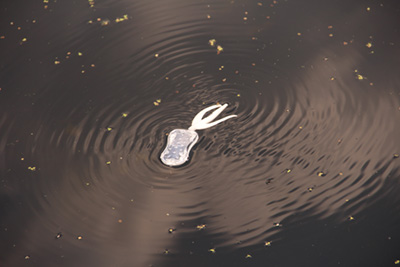 Solar Powered Fishing Lure receives sunlight energy which then drives vibration to a motor within the lure itself. When the vibration starts it will generate a
ripple effect and a sound that will attract fish. These lures use a small solar panel that simulates the real thing.
Like the Bite 'Em Solar Lures which works best in sunlight in which the solar panel will extract most of its energy. With the help of Solar power, will improve the action of the lure by stopping and starting in a retrieval method and will mimic a live frog, bug, or fish.
The Topwater lures work best in calmer waters as waves and choppy waters will affect their action. Nighttime and completely overcast days will stop the lure from using as its intention was designed, although it is still a very effective lure when the sun's energy moves it without cranking your reel. The company that makes this lure also makes one that you can swap over when the sun goes down. Or don't swap it just go deeper where the lure will stand out at any depth.
I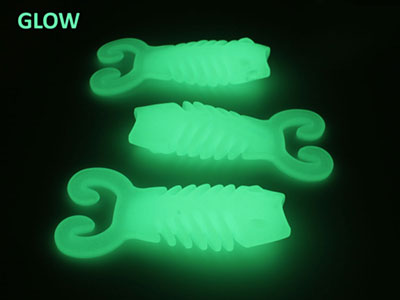 T GLOWS! This lure will work great at night or you can put a weight on it to have it sink in deeper water.  Water starts to change color at 6 feet, so even if you are fishing during the day you can still effectively use this lure.  This lure allows the fish to see it which gives you more of a chance of catching it. These fluorescent-type lures can be shaped like frogs or crayfish that light up with the intention of catching the attention of a predatory hunter looking for a fast meal.

Solarbox Lumine
Taking your music fishing, well we've all been there and done that but the Lumine Solar Powered Speaker called SOLARBOX it's the ultimate speaker for anyone's outdoor activities like camping and fishing.
The speaker solar power system, you can charge it any time. It can be used as a multi-functional tool besides playing high-fidelity music it is a flashlight and a power bank. It's an IPX7 waterproof speaker not water-resistant but actually waterproof speaker on or underwater.
It's dustproof and shockproof so no problems if it goes in a trout stream or lies on a sandy beach. It's immune to the roughest environments and the high-fidelity sound has a distortion rate of 0.1%. The Lumine Solar Power Speaker SOLARBOX is the future of sound in places where good sound and fish used to be transistor radios not very long ago. Take your music fishing.
Solar Trickle Charger For Boat
The Trolling Motor in this video can be trickled and charged at a constant feed from, in this case, a 60-watt Solar Panel located on a pontoon boat.  These Solar Panels can be portable or stationary and attached to your craft. By using a standard Marine Battery Charge Controller and the cables that connect the battery to the charger to the Solar Panel. The result is that the owner won't ever have to charge the battery and the boat will always stay on the water with a minimal amount of money going Solar.
Electric Fin Motor
When I first learned about Stand Up Paddleboards, guys I knew were already using them for fishing especially in local lakes to get around the perimeters in the shallows. I learned that for a guy they were awesome for fishing.
Soon they were being dressed up and with all kinds of equipment to hold gear. A new way of fishing was born. The one problem was they were meant for exercise and most guys have just seen them as a way of getting around the river or lake to catch fish.
Then came EletraFin uses the harvested Power of the sun to drive your SUP or Kyack for fishing and exploring places that you've never been before. It uses high-efficiency monocrystalline silicon cells with a max output of 45 watts and durable weatherproof outdoor lamination.
Can ONLY be used to charge while the ElectraFin system is not being operated and away from any bodies of water to protect the user and system from electrical shorts. Comes with a built-in wrap for easy transport and storage.
This solar motor is easy to charge and the kit is easy to assemble. The E-FiN electric SUP conversion kit is for consumers, and lesson providers The "E-FiN" fits any standard RIGID SUP or surfboard center fin box, and WILL NOT FIT an inflatable SUPS The "E-FiN" battery will power our motorized fin 3 to 6 hours, at 1 to 5 mph on a fully charged battery. Kit includes a 10″ motorized FIn, remote control, battery, and battery charger.
The Battery Power Box has an easy-to-read power gauge to check the remaining voltage supply on a 15-volt Lithium Battery. It also contains an alternate spare Charger.  This spare charger is compatible with all ElectraFin lithium-ion battery packs. Keep an extra charger at your vacation house or in your car for traveling
Waterproof Solar Charger
Trying to tie in Solar Panels to provide power for small devices wasn't a reality just a short time ago.  Photovoltaic panels were huge, heavy, and inefficient but in as little as a couple of years, solar power devices especially for boats, kyacks, and even Stand Up Paddle Boards(SUP) has become reality. Thin-film solar systems have been coming of age and going where other types of solar collectors could never go.
Gas, oil, and other carbon emission motors just don't mix with nature and never will. Solar energy doesn't have any of the problems that diesel and gas-driven motors that are loud and can pollute the environment. It's quiet and clean with no refilling and faults that eventually will catch up to it.
The inconvenience didn't match up to the pros of using Solar Energy. Unlike fuel-burning motors and other larger devices like portable generators, they are not closely regulated or designed for emissions efficiency.
Soot and harmful gases are poured out of them at very high levels in proportion to the amount of usable energy that is obtained from them. In close spaces like today's fishing watercraft, there is no heat that is developed as in burning fuel from a small motor.
New flexible solar panels, called thin-film panels, are relatively inexpensive with easy applications making them attractive in some applications. Flexible solar panels can be laid out and moved around at will, then rolled up and stowed when they are no longer needed. They can be sized to how much power you'll be needing but the 100-watt flexible panel fits the bow of a Kyack well. The flexible Panels can be bent up to 30 degrees which can take the bend of your Kyack's shape.
Take a look at this Panel System Go Power! (GP-FLEX-100E 100W Flexible Mono Crystalline Solar Expansion Kit
 The Go Power! Solar Flex panel is aerodynamic and DURABLE a virtually unbreakable solar battery charger for RVs, boats, work trucks, long-haul trailers, and sleeper cabs. This solar panel conforms to almost any surface and is designed to provide a powerful charging solution for batteries. 
They are made from tough, weather-resistant materials and stand up well to salt and other corrosives. This is also true for the accessories used with them such as voltage regulators and inverters.
Pumping excess water from your craft is a necessary job on the water fishing or docked. Rain can flood small fishing craft and make the bilge pump run constantly, depleting the batteries. A solar power system can run the bilge pump while it is charging the batteries.
Thin-film or Flex Solar Panels can be affixed by adhesive, grommets, zip ties, or velcro; can be installed without costly structural roof reinforcements. Holes on panels are pre-drilled
for fast mounting and securing, perfect for non-permanent installations.
Foldable Solar Panels that can be carried onboard and with waterproof connectors can add power shared with your Battery. Rockpals SP003 100W Foldable Solar Panel Charger   WATER-RESISTANT & DURABLE and Made from durable Oxford cloth.
The solar panel is water-resistant to endure all weather conditions, ideal for outdoor activities such as camping, climbing, hiking, and picnicking. 
Small Solar Panels Systems can charge or operate small devices in canoes, rafts, or kyacks like Fish Finders or electric motors. The best part about electronic equipment on sailboats or fishing kyacks is that a little bit of solar energy can go a long way and aside from cloudy skies can get it done.
With a Fish Finder and other fishing devices, you can have the option of switching over from a Solar Panel to a Lithium Battery. Once you find a spot that is occupied with fish, you can trickle charge the Battery which works in combination and stores more power. If you are charging the battery every day after a fishing trip then this option will give you 2 or 3 days of use before the need for charging.
Solar Powered Underwater Lights
A 50-watt Solar Panel on your dock, piling, or bulkhead an Automatic Charge Controller with a 12 volt 18 AH battery inside a plastic waterproof box to power a LED green-colored underwater light is enough to keep the light energized for 3-4 hours a night that will attract any size fish to your area boat slip or backyard.  You can control the operating time with the Charge Controller and automatically repeat the process every day.
For such a simple Solar System that you can order through here on Amazon, you can get the thing done very quickly and inexpensively. You'll have fish coming to you every night! No matter where you are located, these lights will attract fish! Each different location has the potential to bring in different species of marine life!
A 50-watt Soler Panel will provide enough power to recharge a 12-volt 18 Amp per hour battery every day of the week for 3-4 hours. No matter what size the device is (in this case the underwater light) use the formula:
Convert to watts-Amps x Volts=Watts
Estimate the use of devices in hrs. per/day (in our case 3-4 hours)
Watts x hrs.= Watt-hours per/day
Convert Watts hrs. to Amps hrs.
Battery Capacity=Total Watt hrs./ by 12 Volts
Add extra 25%
Calculate Solar Panels
Total Watt hrs. x 1.25=Watt hr./5 hrs.of Sun=Watts of Solar Energy
Livewell Aerator Pumps
Livewells are tanks found on many fishing boats, deck boats, and pontoons that are used to keep bait and caught fish alive. A Livewell works by pumping fresh water from the lake, ocean, or river you are boating on into the tank and then back out. This flow of water keeps the water fresh and oxygenated, allowing fish to breathe properly. These small bubbler systems are
powered by the sun and can be directed to a battery or directly from the Solar Panel.
The concept of an aerated Livewell is pretty simple.
A pump pulls water in through the hull and into the Livewell. A drain allows the water to escape and be replaced or
An aerator agitates the water to stimulate the oxygen in the water.
The single most important factor in maintaining the health of your catch is keeping the oxygen level in the Livewell water above 5 ppm. Oxygen is added to the water is called (aeration) by pumping water through some device that causes air to be mixed with the water. This can be accomplished by air intake, spraying, or water surface disturbance.
The bigger the fish the bigger the Livewell and more oxygen should be provided. Livewells can be stationary or portable like this one in the picture and be run by a Solar Panel according to the size of the pump or aerator you need to drive it using the What size Solar Panel do I need formula.
As Solar Energy advances more and more products will be developed as Solar Panels get smaller and advance in their application, especially in outdoor recreation like Fishing, Hunting, and Camping. The sky is the limit.
For more great content on all topics related to water like this one stay here at MyWaterEarth&Sky-Whenever someone goes rafting or kayaking on whitewater rapids, it is vital that they have a good idea of what to expect from the river. To clarify and simplify this ………………… Continue reading
JimGalloway Author/Editor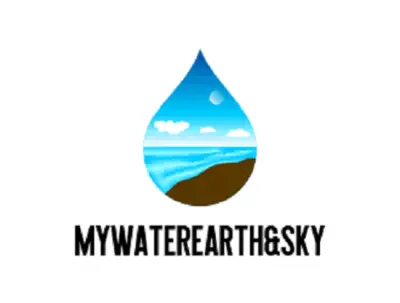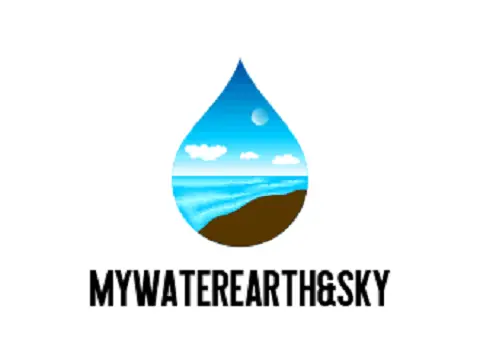 References: Mark Sirianni Watches-Solar Power Watches