Newly frozen ice is usually stronger than old ice. Ice seldom freezes uniformly. It may be a foot thick in one location and only an inch or two just a few feet away. Ice formed over flowing water and currents is often dangerous. This is especially true near streams, bridges and culverts and the shoreline. Also, the ice outside river bends is usually weaker due to the undermining effects of the faster current. The insulating effect of snow slows down the freezing process. Booming and cracking ice isn't necessarily dangerous. It only means that the ice is expanding and contracting as the temperature changes. Schools of fish or flocks of waterfowl can also adversely affect the relative safety of ice.
Ice Fishing Safety
A recommended thickness of ice for you and a Snowmobile or ATV is 6 inches.
A recommended thickness for you in an ice Shanty is around  8 inches
A recommended thickness of ice for a Car is 8-12 inches.
and if you're going to drive your Truck out onto the ice it's going to have to be at least a foot thick for a safe trip. You will go through a cold water shock that lasts a few minutes.
Keep your head above the water level and try not to panic.
Once you get your hyper-ventilating or breathing under control and your body is calmed down then try and get out.
Try and retrace the path on the ice where you came in on. 
Nudge your body out of the water by using the ice and
(if you do or don't have ice picks) use your feet and kick while pulling yourself out of the water and onto the ice
Work your way out and roll out away from the hole where you fell in.
There is a window of about ten minutes depending and if you don't get out, the Fire Department will have to get you out.
If they're available. Get out of those wet clothes and get warm.
First, You need to have a set of Ice Picks and a Spud Bar to travel across the ice. To get a hole through the ice on the lake on a river you'll need an auger. Ice Augers can come powered or manual. The auger is considered the most important tool you have on the ice and without it, you won't be able to get through the ice to catch any fish. The cutting diameter of powered augers usually run from 8″ to 10 " and up to 5 ft. depth. A good size engine would be up to 72 cc's and weighs between 25 and 40 lbs.
They come in gas or electric engines and come with extra-large pull handles that are made to make it easy to start the auger without having to take off your gloves which is an important feature.
Tip-Ups are made to be used for fishing with no hands. When a fish takes the bait it triggers a lever to release a portion of the device that raises a flag and alarms the angler that the line needs to be checked. This creates the advantage of fishing numerous holes and keeping track of them. Or if the angler is in a shelter and out of the weather who can see the flag while keeping warm.
Ice Fishing Flashers are fish finders with sonar and clear view under the water. These units are updated constantly by the manufacturer and are upgradable most have GPS capabilities for use at night and considered as required equipment for the serious ice fisherman.
For the hunters, skiers, and fishermen out there nothing serves a better purpose more than Hand and Boot Warmers. These are single-use items that can last up to 15 or 20 minutes. Just remove the outer package and shake it to activate. They are safe reliable and won't harm the environment with chemicals. They are made HotHands warmers are made of natural materials including iron powder, water, salt, activated charcoal, and wood fiber. They can be found at all Sporting Good Stores.
Keep a box in your car for emergencies. There are hand warmers that are reusable and rechargeable that are housed in an LED flashlights with USB ports to charge your phone or Ice Fishing Flasher. A multi-functional tool that has different heat settings are capable of long-time operation while on the ice. Lightweight and portable this tool could great for camping and hiking too anyplace where the temperatures get too low.
Then there are the Electric rechargeable heated gloves that are made of durable spandex cotton breathable yet windproof material made for men and women for whatever the winter outdoor activity. Six batteries are used to power the gloves for a full charged glove can last up to 4 hours. Ice Skimmer that is retractable tools that keep the fishing hole clean and keep your hands away from the water. This tool I found invaluable because of the tendency for the water to want to freeze up constantly in the hole you du with the auger.
Ice Flasher                              Tip-Up                    Hand & Feet Warmer  Ice           Skimmer                                  Portable Heater
Ice Fishing Sleds-can be the easiest way to carry your ice fishing equipment or hunting gear. Sled feature rugged polyethylene construction, with molded runners for strength and easy gliding and covers to keep the snow off. For this type of rugged outdoor activity, it's just practical to have this ice fishing equipment. These sleds resemble dog sleds and can be pulled by hand, ATV or a snowmobile for easy access to any part of the lake where the fish are biting.
Once you pull your sled to the spot where the fish are biting, you'll want to set up your popup Portable Ice Shelter. These shelters are made to make life on the ice a lot more comfortable with a wide base at the bottom and higher ceilings, the shelters are made to make ice fishing capable without leaving the confines of the tent. You can store your gear away from the elements along with having a place to sleep and eat out of the windy surface of the lake. Most shelters are made with specially woven fabric that's insulated from the cold air and waterproof from the nasty elements normally found ice fishing.
They are made to open fast, so there is no extended time to get shelter which is critical in this situation. You don't want to be pairing colored-coded poles together holding a flashlight on the ice. Capacity for the shelters can be single occupancy to 6 or 7 people. Strong fabric and well insulated to meet the demands of this outdoor. Ice fishing Heaters are used to keep the temperature modestly warm and a must for all fish shelters.
Space Heaters -will circulate heat from the top of the shelter back down to the bottom and run on 12-volt batteries and come with the plastic ductwork. Other work with propane to keep the lowering temps on the lake from getting out of hand. The propane heater can run as much as 20-pound cylinders.
HT Enterprise CR-24ULSC Ice Fishing Spinning Rod and Reel Combination-
​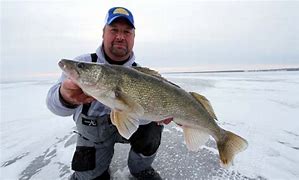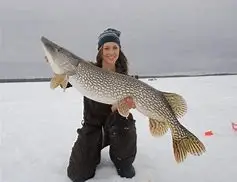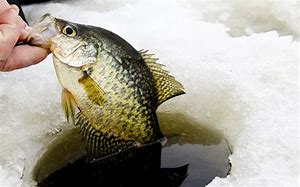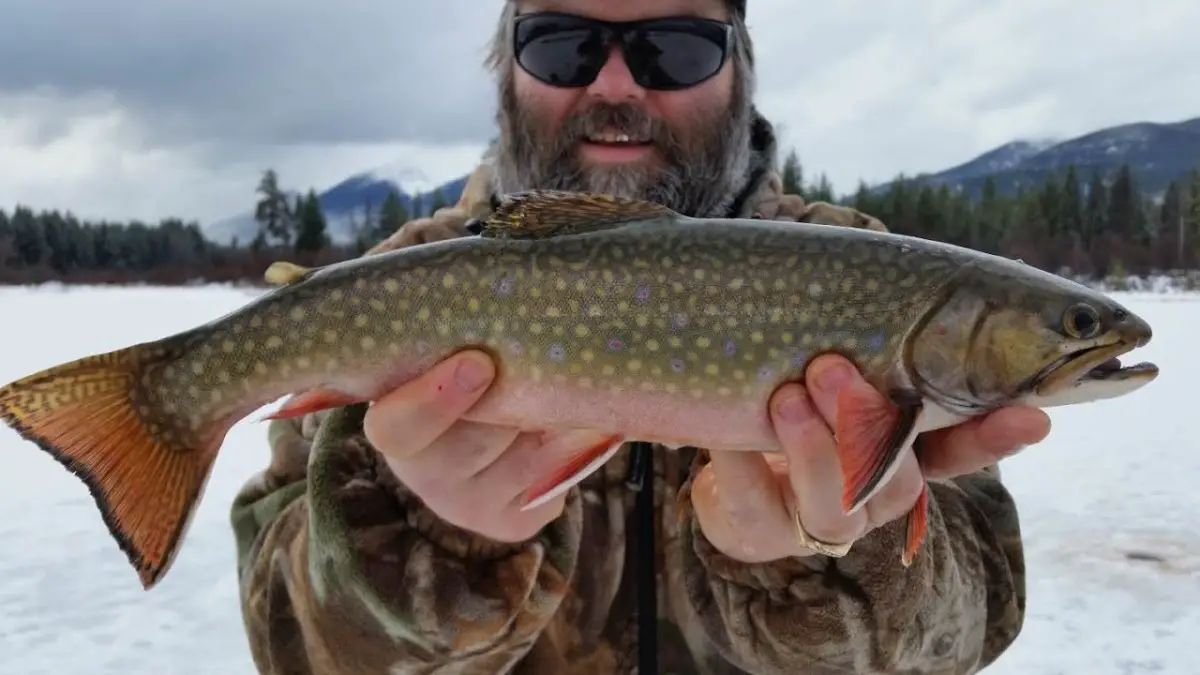 Walleye-The most popular species target in Ice Fishing. During the daytime, action comes in waves and can be fast and furious. Oftentimes, the bite will start on one side of the shack, and as the school moves through, each fisherman in line will start getting bites so a house has a good chance of multiple catches. Good Fight even in the icy water.
Northern Pike-Northern Pike are definitely something that you have a real chance of catching when ice fishing on a big lake. There are stories of northern pike that prowl just beneath the ice waiting for fishermen to let small walleyes go back down the hole for an easy meal. If you do happen to hook into a northern, you will have a fight on your hands. Pike can get really big and the water doesn't seem to bother them too much.
Crappies-While big crappies are almost exclusively fish eaters, practical ice-fishing experience tells us they almost never pass up the opportunity to feed on tiny crayfish or insect larvae for three reasons. In part, because they're physically well suited. And the
Lake Trout-Depth is doubly important in winter. Early in the ice fishing season, lake trout can be caught in a variety of depths — typically from 20 feet to 60 feet — but often into water approaching and exceeding 100 feet deep. As winter progresses, though, usually in February,
Fishing Line is a very important component in Ice Fishing and the line that's used in the summer wouldn't work in the coldest part of winter on the ice. A greater abrasion-resistant line that won't coil up is used for the harsher climate and is braided to ensure that the Big One doesn't getaway.
The difference between the ice fishing line and the regular line is that the strength of the line is greatly reduced in the colder water and the bottom type of fishing creates more hurdles and obstacles to bring the fish back up through the hole in the ice. When picking out the ice fishing line there are a couple of other characteristics that the angler should look for before buying equipment.
Line colors such as blue and clear blend pretty well near snow and ice. Also, the crystal color ice fishing line is typically almost invisible in the water. Fish under ice will often be able to detect fishing line better and faster than under normal conditions. This is because in the bottom type of ice-fishing the line is left still and the fish have a better opportunity to recognize and more time to become suspicious of line and bait in the water.
A good sensitive ice fishing line also has to be freeze resistant. Some manufacturers of the line add a thin coat of hydrophobic film of water repellent material. This keeps from freezing for long periods in the water.
An ice fishing line should not stretch and when you have this type of ice fishing line the angler has a better chance of hooking baits, lures, and effectively increase the chances of catching more fish during the cold weather fishing trip. Fishing line can be a very important tool in the fisherman's tackle box
How to Ice Fish
For your small ice fishing lures, add some jigs and flies to your ice fishing gear. Try teardrop jigs with horizontal presentation or banana jigs with a vertical presentation
For ice fishing live bait, try wax worms bee moth larva, maggots, spikes, and minnows. You can drop your bait and leave it alone, or you can slowly jig to attract the fish.
Jigging also works with artificial ice fishing bait. If you do not want to use live bait, try plastic ice fishing lures. Plastic ice fishing lures come in a variety of colors and shapes and are most often made to resemble worms.
For bigger fish, a larger hook with larger live bait like minnows, smelt, salmon eggs or spawn bags is frequently used. If you plan to jig with live bait, spawn bags or salmon eggs are among the best ice fishing lures.
Whether using an ice fishing rod or hook-and-line method while fishing on the ice, a technique of choice for most Ice Fisherman to try is jigging. Try a few different depths levels until you can attract some attention.
Follow these simple steps to practice the various ice fishing jigging techniques:
 Drop your line and let your jig hook sink to the bottom.
Then slowly (very slowly) raise your bait up about a foot off the bottom then 3 foot of the bottom.
You can jig up and down, side to side or up and down and sideways.
If you are moving your bait too much or too fast, the fish may think it is not worth the effort to go after it. Jigging works
best for smaller fish like panfish that are active.
The Bobber off the rod tip technique is a good way to keep your hands dry and the rod tip in sight with a brightly colored bobber against the white background gives your rod some presence.
A Tip-up is a technique-  A tip-up technique is named after the device. The Tip-Upset on the ice above your hole that dangles bait beneath it with a flag as a strike indicator. When a fish takes the bait, the reel turns and releases the line and flag at the same time. The flag "tips up" alerting the angler something is on the line. Tip-ups work best with heavier braided line and a larger lure, and typically attract larger game fish. You can be in the shelter and will be able to the see the flag 'tip-up' Set the rig as you would if you were jigging. Set it a foot off the bottom and work your way up.
Ice Fishing Apparel
Out on the Ice, your under-clothing is just as important as you're outer-ware. I bought these socks for work and they kept my feet real warm and more importantly they kept my feet dry.
Garmin 010-01872-20 Striker Plus 5 Ice Bundle (with GT8HW-IF Transducer)
The 5″ STRIKER Plus 5 ice fishing bundle features support for ClearVü scanning sonar and includes an ice fishing transducer for crisp, clear fish arches and excellent target separation. Built-in GPS and Quickdraw Contour mapping software let you find and mark your favorite spot and return later. Includes rechargeable battery, charger, tilt/swivel unit mount, foam float and a portable carrying case for it all. 12 lbs. great out on the ice in the freezing temperatures. great reviews.
The sport of Ice Fishing has come along way. With new technology, use of sonar, transducers, GPS and even the extreme weather gear worn by anglers uses new technology. The sport has become a serious adventure between the past and the future.
The new electronic equipment is protected from the harsh elements some built into 5-gallon buckets with digital depth display along with readouts for battery and flat screen for peripheral vision. It's all the bells and whistles that come with modern technology. It answers the question of what equipment do I need for Ice Fishing. Sonar measures an object direction and distance by bouncing sound waves off the objects and measuring the time it takes to return.
It can give you solid information on what is happening in the hole your sitting over. You can even watch as the fish hits your lure or bait. Fishing equipment built with night and deep water mode capability. They are extremely powerful and versatile. The resolution and clarity of sonar equipment are fantastic. Heated Gloves, hand warmers, and safety equipment keeping an extra added level of common sense with comfort.
Rig up your Tip Up Rod. There are lightweight Augers and furniture to add to the pop-up Portable Ice Shanty that can be installed on the ice in minutes. Heating units to keep the shelters warm at night and plastic durable sleds to carry everything out to your favorite part of the lake on your ATV All-terrain vehicle.
As long as the ice is thick enough, you can take ATV or snowmobile to your favorite spot on the lake. There is no sense in walking anymore. No longer is Ice Fishing, a couple of guys sitting on 5-gallon buckets making a hole in the thick ice with a heavy breaker bar, dropping a worm down the hole and watching a bobber, hoping the fish are there while they freeze their ARSES OFF!
Ice Fishing has come of age with the products to prove it. With the Safety Gear listed here Extreme Clothing and Fishing Equipment, you won't keep the fish waiting no matter how cold it is outside.
Jim is an avid year-round Angler and Sportsman. He has worked in the Water/Wastewater and Water Filtration Business as a Consulting-Operator for over 30 years and has written over 300 articles on the Worldwide Water Situation.