Many cities have aging water infrastructures that hold, treat, and deliver water some as old as 100 years.  Incredibly, some older water systems contain bacteria, lead, and asbestos which became an environmental disaster in Flint, Michigan's water infrastructure. What is Water Infrastructure?
Water infrastructure consists of what is built to pump, divert, transport, store, treat & deliver safe drinking H2O. In the U.S., This infrastructure consists of vast numbers of Groundwater wells, surface-water intakes, dams, reservoirs, storage tanks, drinking-water facilities, pipes, and aqueducts.
The Flint Michigan water crisis was a public health crisis that alarmed the world about our aging Water Infrastructure (April 2014–June 2016) involving the municipal water supply system of Flint, Michigan. Tens of thousands of Flint residents were exposed to dangerous levels of lead, and outbreaks of Legionnaire disease killed at least 12 people and sickened dozens more by using their old, deteriorated water infrastructure that was never replaced.
Water Infrastructure Problems
There are few issues as important as Infrastructure, but in many areas of the country and across the world, these types of improvements aren't done until they break and stop working.  Insufficient funding and planning just make the problems worse as they age.  EPA has developed a plan to deal with aging water infrastructure, the growing population, and problems associated with Glocal Warming and Climate change. The Aging Water Infrastructure (AWI) research program is part of EPA's larger effort called the Sustainable Water Infrastructure (SI) initiative.
The SI initiative brings together drinking water and wastewater utility managers, trade associations, local watershed protection organizations, and federal, state, and local officials to ensure that all components of our nation's water infrastructure are included:
drinking water treatment plants,
drinking water distribution lines,
Sewer lines
Water storage facilities to meet future needs like reservoirs & aqueducts
Dams & Levees
Public Wells
The Environmental Protection Agency's (EPA) 2000 Community Water System Survey (CWS) found that in "drinking water systems that serve more than 100,000 people, about 30 percent of the pipes are between 40 and 80 years old and about 10 percent of the pipes are more than 80 years old."

The average service life of a water main or sewer line pipe is 50 years. In general, ductile iron has the longest service life while PVC has the shortest. This means that almost half the pipes in our water and sewer infrastructure need replacing now.
Coupled with the problems of Climate Change that bring more precipitation along with bigger storms and higher flooding and lack of precipitation or draught, Water Infrastructure can escalate to the top of the list in the near future.
Aging Water Infrastructure
We all know what a broken water main looks like. It can stop traffic, cause fire hazards, and literally stop a city or community from functioning. This affects everyone, from residents to online businesses. With growing populations in most of the country in the last 80 years, the demand increases and increases every year.
Think about it water lines that were installed after the 2nd World War are delivering water to residents in cities around America.
The aging system is prone to problems such as increased breakage and lead and copper leaching due to the corrosion of existing pipes from hydrogen sulfide. These problems present concerns for public and environmental health.
A break in the water main can lead to a decrease in water pressure, infiltrates, and exfiltrates, wasting water and allowing contaminants to enter the system underground and unnoticed.
Water main repairs are costly and can inconvenience the public as many pipes are under roads that must be dug up to repair the line. Aging wastewater pipes present an environmental hazard by contaminating surface waters through breakages and overflows. An older system, besides breaking, also has an increased amount of inflow and infiltration as joints and pipe material degrades. There is no way of fixing these pipes other than to dig them up and replace them.
Infrastructure projects like bridges and road work are in full view of the general public and are normally addressed at community meetings, but Water and Sewer infrastructure built underground normally fails first, then becomes an emergency situation, and needs money to keep the grid operating for the buildings on top.
Sustainable Water Infrastructure
We wouldn't be able to survive in the world today without an infrastructure that provides clean drinking water and carries away wastewater, supplying industry and keeping residents healthy. Because of its location, Water infrastructure is unseen and unknown but very important and necessary to the functioning and planning of civilized societies. Unfortunately, it's failing but there could be some good that comes out of it as we plan to rebuild it.
Because of innovative advanced technology and the ability to collect and reuse wastewater, we are now able to introduce sustainability into the aging infrastructure, improving our lives dramatically as we move into the future. Managing
Drinking-Water
Stormwater
Floodwater
Wastewater
In the past, Stormwater-Wastewater-Floodwater was separated, and for good reason, but now with recent technologies and advances in mixing Green technology with concrete engineering, they can slowly be combined and integrated into one system.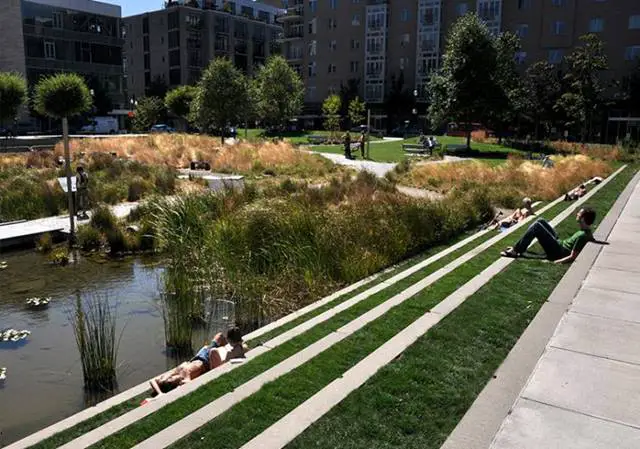 Water management will be run on top of the city rather than underground. New systems will be added to old parts of the city. The new type of building will be included in the planning of add-ons to existing structures. That will take expertise in different areas of Stormwater, water reuse, and water quality, among others.
Using rainwater collection and wastewater treatment involved within the city or community. Stormwater runoff is a major cause of pollution in cities today.
Rainwater is engineered to collect and wash across the top of buildings, streets, and parking lots with no place to go. Stormwater runoff carries trash, bacteria, heavy metals, and other pollutants from the urban landscape.
Higher flows resulting from heavy rains also can cause erosion and flooding in urban streams, damaging habitat, property, and infrastructure.
Hydraulic scientists, along with biochemists, control the permeable system that the city will be built into. This requires new approaches, which in turn come out of an integrated strategy based on a multi-dimensional approach to solve the problem. It's a methodology that treats Water more as a natural resource that will be utilized rather than pumped into storm sewers back into the river and the ocean.
Using less water means moving and treating less water, which helps reduce the strain on water supplies and drinking water and wastewater infrastructure. This kind of thinking will save energy besides water use.
According to the EPA-EPA estimates 3 to 4 percent of national electricity consumption, equivalent to approximately 56 billion kilowatts, or $4 billion, is used to provide drinking water and wastewater services each year. Water and wastewater utilities are typically the largest consumers of energy in municipalities, often accounting for 30 to 40 percent of total energy consumed. Implementing energy efficiency measures at water sector systems can significantly reduce operating costs.
The main way city planners can develop new sustainable ways for replacing and building Water Infrastructure is called Water Water Sensitive Urban Design, is a philosophy that embraces natural processes in the way we manage water in the city. One problem urban areas deal with is hard coverings like roadways and parking lots or any less permeable surface that doesn't retain water.
What is Green Infrastructure
  Green infrastructure is a cost-effective, resilient approach to managing wet weather impacts that provide many community benefits. While single-purpose gray stormwater infrastructure—conventional piped drainage and water treatment systems—is designed to move urban stormwater away from the built environment, green infrastructure reduces and treats stormwater at its source while delivering environmental, social, and economic benefits.
When rain falls in natural, undeveloped areas, the water is absorbed and filtered by soil and plants. Stormwater runoff is cleaner and less of a problem. Green infrastructure uses the same natural process with vegetation, permeable soils, and other elements and practices to restore some of the natural elements required to manage water and create healthier urban environments.
Water Infrastructure Projects
In July 2020, the U.S. Environmental Protection Agency (EPA) announced the 2020 notice of funding availability under its Water Infrastructure Finance and Innovation Act (WIFIA) program, including funding for the new State infrastructure financing authority WIFIA  program.
These funding programs accelerate investment in critical water infrastructure through innovative and flexible financing that can support diverse projects in both large and small communities. This year's funding will provide up to $6 billion to support $12 billion in water infrastructure projects while creating more than 35,000 jobs and improving public health and environmental protection in communities across the country.
Established by the Water Infrastructure Finance and Innovation Act of 2014, the WIFIA program is a federal loan and guarantee program at EPA that aims to accelerate investment in the nation's water infrastructure by providing long-term, low-cost supplemental loans for regionally and nationally significant projects.
WIFIA credit assistance can be used for a wide range of projects, including:
Drinking water treatment and distribution projects;
wastewater conveyance and treatment projects;
enhanced energy efficiency projects at drinking water and wastewater facilities;
desalination, aquifer recharge, alternative water supply, and water recycling projects; and
drought prevention, reduction, or mitigation projects.
EPA will evaluate each State's proposed projects described in the letters of interest using WIFIA's statutory and regulatory criteria as described in the notice of funding availability. Through this competitive process, EPA will select projects that it intends to fund and invite them to continue the application process. Private Companies, along with workers in the field, will benefit from Water Infrastructure projects.
Billions of dollars have been used throughout the country where Water Infrastructure along with Sewer infrastructure happening. in the last year or so. Large projects in Pennsylvania, New York, Colorado, Florida, and others are upgrading Drinking Water lines and facilities, and according to the EPA, at least 55 new projects are taking advantage of the government loans in 20 states that will create more than 25,000 jobs around the country.
For more great articles about the state of Infrastructure stay right here at MyWaterEarth&Sky-There are very few issues as important as Infrastructure but in many areas of the country and across the world these types of improvements aren't done until they break and …………….. Continue reading
JimGalloway Author/Editor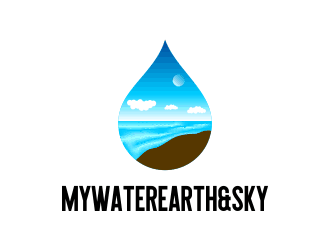 References: Jade Learning–Water Infrastructure Issues
The United States EPA–Green Infrastructure