The Cumberland River crested around 51.86 feet at 6 p.m. on May 3, 2010. It was the highest level ever recorded for the waters that destroyed millions of dollars worth of instruments that were stored close to it. What happened to the Vintage Guitars that were saved in the Nashville Flood?
Most of the vintage guitars and equipment that were stored at the Soundcheck Complex were unrepairable. Some were saved by volunteer Luthiers and some were damaged but auctioned off to raise money for victims of the Nashville Flood.
Less than 1 year before the Flood, my family and I along with friends took the journey to Southland to find the Crossroads where Robert Johnson made a deal with the Devil. Our first stop on the tour was Nashville.
Nashville Flood 2010 Map
Nashville shattered every rainfall record on the weekend of May 1st and May 2nd, 2010 according to the National Weather Service. The sky dumped more than 13 and a half inches of rain in a 36-hour period. The 2-day rain event doubles all records making it a record event.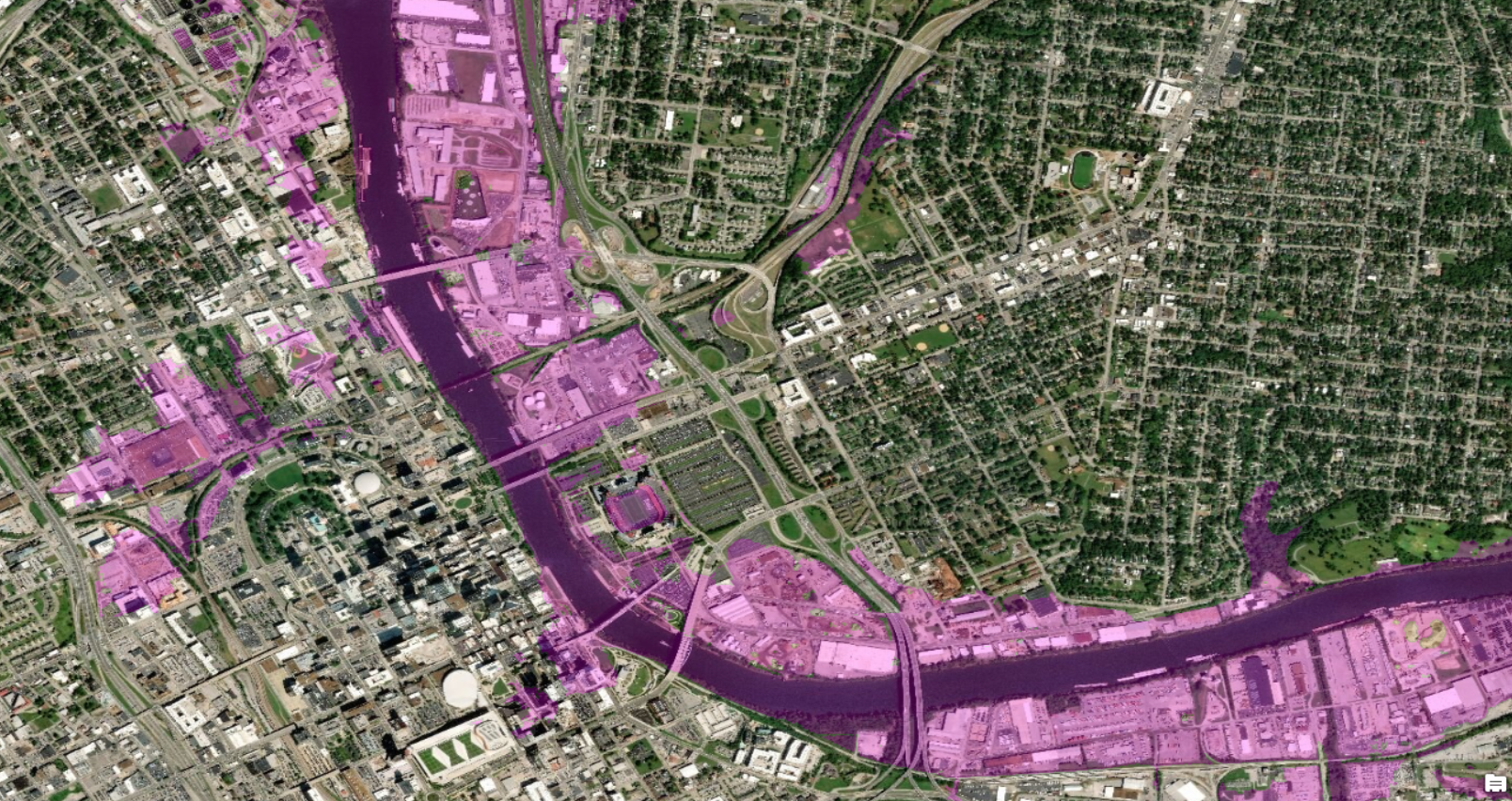 26 people died in the flooding from Tennessee and Kentucky and 11 people alone drowned in the Nashville area. The last body that was reported missing was retrieved nearly 5 months after the flood. Nearly 11,000 properties were damaged and 10,000 people were displaced during the flood. The flood caused more than 2 Billion dollars in property damage and 120 million in infrastructure damage to the city of Nashville.
The Cumberland River crested at almost 52 feet and flooding starts at 40 feet. It was a horrific event for Nashville and the surrounding areas to deal with. The Army Corp. of Engineers and the National Weather Service are the ones that took some blame from Congress because of their lack of communication with the City of Nashville on the obvious magnitude of the possible flood problem that existed.
The flood swamped numerous music venues. One of the most noted was the Grand Ole Opry with up to 4-6 feet of water from the muddy Cumberland. The Opry was underwater by Monday and the president, Steve Buchannon was already looking for a place to hold the Tuesday night show.
Despite the damage to the Opry and The Ryman Auditorium Nashville didn't miss a beat and the music went on. The Opry's first floor was completely rebuilt with a 20 million dollar renovation bill and the Opry opened back up by October 2010.
Nashville banded together and started the work to clean the massive mess more than 29, 000 volunteers came together and put the music city back on the map-making music that mattered they said: " to the country".
Besides the property and lives that were lost in the dramatic floodwaters, were millions of dollars worth of musical equipment owned by an artist from all over the world. Vintage Guitars, stringed instruments, amps, and other types were privately owned by professional players that lived in Nashville or traveled through the Music Capital of the world.
Everyone that owns a guitar or any musical instrument but especially Guitar collectors and aficionados have a love for Vintage Guitars.  Here in Nashville, a guitar has a story or a uniqueness that can't be replaced. So in Nashville,  people who play or don't play, understand what the loss of a collectible guitar might feel like to its owner.
Nashville is the home of Country Music and a lot of other genres too.  It's the home of Gibson USA which also was affected by the flood. Gibson took in water from the flood and was closed for a length of time but never really closed. There is a passion here for guitars and music like in not too many places I've seen in the world.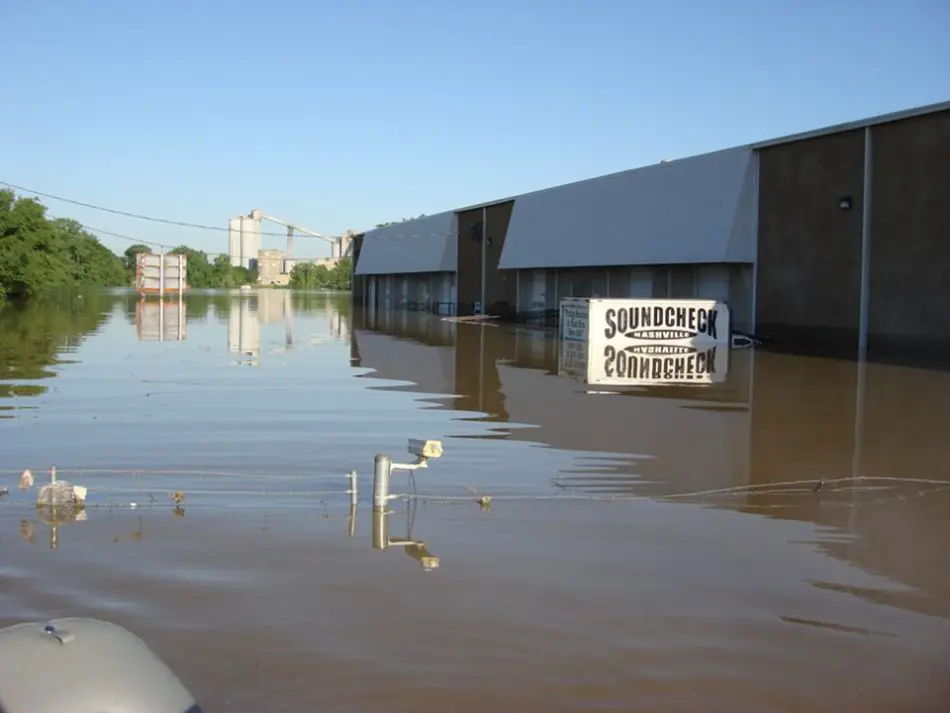 Most musicians that play in Nashville are successful and make their living from touring professionally. Many guitars and other instruments were stored here in Nashville too, as the city was more or less a central point for aspiring and popular musicians traveling the world playing Country music.
If you're climbing the ladder of success in Country music or some other genre, the game starts here in Nashville. Then spreads from places like Tootsies on Broadway out to the world.
I was a semi-professional musician/writer and am published here in Nashville on Music Row. I know a little bit about vintage guitars, the city, and the importance of Nashville in music.
The floodwaters could not stop that. If you have ever been on Broadway (in Nashville) any day or night of the week then you know what I'm talking about.
Musicians who live, work or play here, store their equipment here at the Soundcheck of Nashville. Soundcheck provides safe and secure storage space for notable and not-so-notable musicians to store rare and expensive guitars along with touring equipment for big shows. Soundcheck was open here in 1993 by Glen Fry of the Eagles band and his roadie Bob Thompson.
Around the year 2000,  Ben Jumper, a long-time road production manager, purchased Soundcheck and began a company expansion that became a small town of product reps, microphone dealers, case builders, and a concert-video production company. Soundcheck worked because it is incredibly convenient to the freeway. And of It was in Nashville but It's also on a floodplain.
During the massive flood, the banks of the Cumberland spilled over in the parking lot of the 160,000-square-foot complex that housed more than 600 artist gear & equipment. Famous Rock and Country musicians like Kenney Chesney,  Brad Paisley, Keith Urban, and Vince Gill along with hundreds of not-so-famous working for living musicians stored their gear there.
Most of the working-class musicians had no insurance for their vintage guitars unlike the pros like Paisley and Gill who stored 50 or 60-year-old highly prized vintage guitars that were worth the price of my house. Most of these Electric and Acoustic guitars were rare collectible and irreplaceable. Amplifiers, pianos, and Hammond organs, 1955-56-57 Gibson Les Paul and Telecasters. Instruments that can only be bought or maybe just maybe be repaired in Nashville. America's Music Capital of the World.
Raul Malo, founder of country band The Mavericks and a widely respected singer and songwriter, opens up the case of his beloved 1962 Gibson J-45.
"What? Oh my god. How is that holding up?" Malo says in disbelief.
It's in one piece, but when Malo's guitar repairman turns it over, more than a gallon of water pours out of the sound hole onto the muddy floor.
"That's like my favorite acoustic," Malo says. "That's the one I was going: 'Please, if any acoustics make it, let it be that one.' Look at that. How is that possible?"

 
Other instruments were Jimi Hendrix's Stratocaster, a Hank Williams Bass, and an Acoustic Guitar that was used to write "You're Cheatin Heart"  Hundreds of Bands and musicians like Steve Earle, Lynard Skynard, Peter Frampton, and John Fogerty lost equipment and priceless guitars at Soundcheck Storage Units.
Priceless museum pieces that could not be replaced. Some were worth hundreds of thousands of dollars. There was a valiant attempt by guitar Techs from around the country who knew the importance of these musical artifacts to set up a triage to try and save the damaged instruments from the garbage landfill.
Guitar techs like George Gruhn set up a kind of field hospital, where they disassembled the electrics, soaked the electronic parts in WD-40, and bagged them for rebuilding later. Guitars were laid out everywhere. Keith Urban's guitars and banjos dangled from a ceiling by their headstocks as if from some hideous hanging tree.
It was pretty obvious that a lot of the expensive very old vintage instruments were not going to make it. Some of the musician's guitars were given to them in childhood. Some guitars had no way of attaining spare parts and were not even made anymore.
The older vintage acoustics that was put together with soluble glue took the most beating.  They tended to come apart. The older acoustics guitars are generally built out of boards that were bent into shape, and these are straightening out again as they were drying out.  But there are some surprising survivors, particularly in old and valuable instruments. 
They were holding up better than some of the newer models that had been found in similar locations. But the reality was the techs were opening cases and emptying sound holes that had a gallon of water inside the guitar. Immediately after the flood, National Guitar dealers like Guitar Center offered help to everyone that needed a luthier or instructions to help with their own guitars. According to Guitar Center, Nashville has the greatest concentration of musicians, recording studios, and audio professionals in the world.
Programs like Operation High Ground hired guitar specialists and put them on the ground to make them available to advise guitar players in the Nashville area on how to deal with their guitars and recording gear after the flood. They helped working musician get their houses back to living standards and helped get loans for musicians that were displaced.
A lot of the guitars that were caught up in the flood were damaged but auctioned off to raise money for flood relief for the city's music community in a project called NasH2O. Damaged guitars have been donated from Peter Frampton, Keb'Mo, Steve Earle, Keith Urban, Brad Paisley, Vince Gill, John Hiatt, and more.
Tips for Triaging flood Damaged Guitars
Many companies came to the rescue during the Nashville Floods. One of them was called guitarworks out of Kentucky which worked on flood-damaged guitars for Lynyrd Skynyrd and saved a few very expensive Gibson ES -335. They also have been to Superstorm Sandy in New Jersey when the musicians needed them after Nashville's flood. They have a pretty good reputation in dealing with vintage guitar repair and restoration in a triage flood situation.
First, remove the Strings
If the truss rod is not removable, loosen the truss rod ½ turn, add a couple of drops of penetrating oil on the threads, then tighten ¼ turn. On vintage Fender or Gibson guitars where the truss rod can be removed, remove the truss rod lug. Oil the threads then re-install snug but not tight. You want to make sure threads are lubed so the truss rod does not rust in place.
Remove all parts from the body including hardware and electronics. Wood will try to move and solid items like screws & tuners will not let it move. This can cause cracking of the wood, as well as cause rust staining in the wood.
For bolt-on instruments, remove the neck.
Take all hardware and place it in bags filled with uncooked rice, and leave it until you are ready to re-assemble.
All electronic parts such as pots and switches should be cleaned with a quality electronics cleaner, and then stored in uncooked rice as well.
Air-drying of the wood is best after parts have been hand dried inside and out. Keeping guitars in a small room with a dehumidifier can also help.
Do not try to use any cleaners on the finish or hardware of the guitar until it is properly dried and stabilized
Do not try to tape down loose binding or wood coming un-glued as it may damage the fragile finish loosened by water.
Get the guitar to a qualified repair shop as soon as possible.
Nashville's 1000-Year Flood Brought Musicians & The City Together
No matter how many people tried, a large number of guitars were lost in floodwaters back in 2010. Professional guitarists like Brad Paisley found that most of his touring guitars and equipment were lost and ruined when the floodwaters entered the Soundcheck complex. To his relief, his 1968 telecaster was saved. That was a guitar that he bought when he first started out in music.
According to Joe Glasser Guitars that did repairs and the triage at the Soundcheck said that most of the prominent players who had classic collections lost their guitars his words were "they were drowned" Other Country Music players like Steve Azar from Nashville lost most of his collection almost $100,000 in video and sound equipment.  Keith Urban lost all his huge collection of guitars.
He had to borrow a guitar to play that week for a benefit for the flood victims. Vince Gill lost almost all his large very expensive unique collection of Vintage Guitars. LeAnn Rimes lost a tractor-trailer load of sound, touring, and stage equipment along with her instruments.
Nashville's flood still remains the low point for many in the music industry. Never mind the checks that were surely cut by insurance companies. Guitars that are part of music history are, simply put, irreplaceable.
Still, rock-and-roll icons John Fogerty (who lost several of his guitars) managed to put it in perspective, telling Reuters, "Trust me, I love guitars and it was kind of sad to say goodbye to them. But losing a guitar is really nothing compared to losing a song, or a bunch of songs, or your life savings that was earned by those songs." He speaks from experience.
I was lucky enough to see Nashville as it was before the flood. We toured the Grand Ole Opry and the Ryman Auditorium. I was able to meet George Gruhn at Gruhn Guitars. My music Publisher was a friend of his and Hank Williams Jr. Gruhn worked on their signature guitars that were made by Gibson USA all in the same town, Nashville. How cool is that? The flood was a 1000-year flood and most probably won't ever happen in our lifetime.
Soon after I returned from Nashville and 2 years after Nashville's flood I lost my music equipment and possessions in Hurricane Sandy in New Jersey. That was also what they called a 1000-year Flood. They say we won't see the likes of this kind of catastrophe again. I don't know about that.
JimGalloway Author/Editor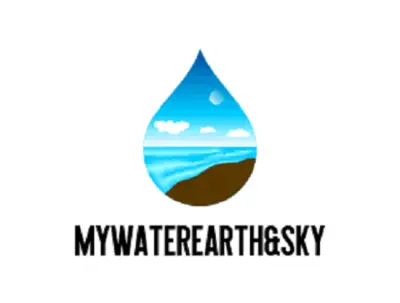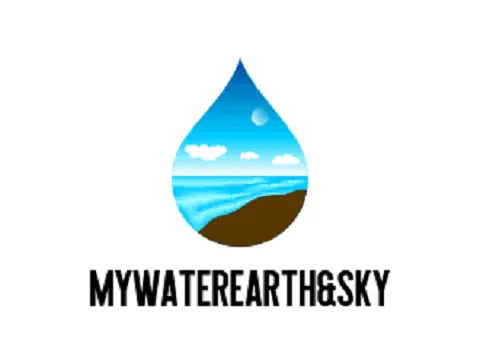 Related Questions:
What does a 1000-year flood mean? The term "1000-year flood" means that statistically speaking, a flood of that magnitude has a 1 in 1000 chance of occurring in any given year.
How many people died in the Nashville flood? Twenty-one deaths were recorded in Tennessee alone, including ten in Davidson County, which includes the city of Nashville.