If you're near my age, you and your buddies most likely lined up after a baseball game to drink from a garden hose outside. To a thirsty kid after a baseball game, it was the finest water you ever tasted. These days, if you got some money, bottled water is available in the US that is sourced from a melted Iceberg, Glacier, or a tropical island in the Pacific thousands of miles away, which costs an incredible amount of money. There are a few very expensive brands of Bottled Water but what is the most expensive bottled water?
Acqua di Cristallo Tributo a Modigliani
Cost $60,000 Per 750ml
Every bottle is designed in 24-carat gold
The H2O is sprinkled with 5mg. 23 k gold
Acqua di Cristallo contains Water from 3 points on earth
Springs in France
Fiji Islands
Glaciers in Iceland.
The Best Water in the world might not be considered the healthiest water in the world. Fine Water might come in a package that only the rich and famous would be able to afford to quench their thirst.
Fine Water
I remember when people started to drink Perrier Bottle Water with their dinner back in the early '80s which is a French brand of natural bottled mineral water captured at the source in Vergèze, located in the South of France. Perrier is best known for its naturally occurring carbonation, distinctive green bottle, and higher levels of purity.
The Company that makes Perrier was bought by the American Company Nestle in 1992 when the talk of drinking water not being healthy for you to drink created an opening for the Bottled Water Industry. With words like pure, pristine, and untouched by man, Bottled Water came around just in time.
Perrier was available in restaurants with a fine meal and this fizzy water from France instead of a cocktail seemed like it was healthy and low calorie. People were going to the gym and working out. There was a different type of healthy lifestyle at the end of the '70s and into the '80s. Soon there was numerous healthier Bottled water from mountain streams and underground pools on Islands around the world.
Then if you remember these bottled waters were joined by the Home Water Filter. Chemicals that you never heard of were whispered in your ear that they were slowly killing you by poisoning you because unknown substances called contaminants were involved with the source of the water. Pollution was poisoning the rivers and streams where your Municipal Water Company pumped Drinking Water just downstream where they released treated Sewage into the same river upstream, just a stone's throw away.
So the consumer's choice leads to 2 different solutions buy special water from a source that is known for crystal clear location somewhere in the Swiss Alps halfway around the world or an untouched stream in the Colorado Mountains in America or the Best type of Water Filtration System that can clean any type of Contamination. Especially the ones EPA discovered and added to the list that is found in Drinking Water. Municipal Water became very unpopular and unhealthy to drink. In any case, the Water Filters and Bottled Water were born.  
There were contaminants found especially when Water Treat Facilities mixed Chorine and created By-Products that are now considered dangerous. I worked in the industry for many years. New Contaminants were being discovered and added and new treatments and testing were installed to combat them. Water Filters are now standard in all homes across the USA and for good reason. Health was the reason. As time went by the Bottled water sources became more exotic and more expensive.  Clean water became pure water. Pure Water became expensive. Like some of these.
VEEN Water
VEEN is a Finnish brand of beverages. The Fins claim the water's source is spring while the rest comes from a similar source situated in the Kingdom of Bhutan. This is important for understanding Veen's prices because of the increased production. It was very expensive.
The water is naturally filtered through an ice age before reaching the Konisaajo natural spring, the natural arctic area of Finland, where it is collected. The water has been rated superior, with its smoothness and unusual ability to quench any thirst. It sells for $25 per 750ml.
VEEN's water sources are amongst the purest waters and environments on the planet. Their sources are exceptionally rare in characteristic
Their water from Bhutan is rich in valuable minerals like calcium and magnesium, which is truly perfect for everyday hydration. That's what makes it so special
Fillico Water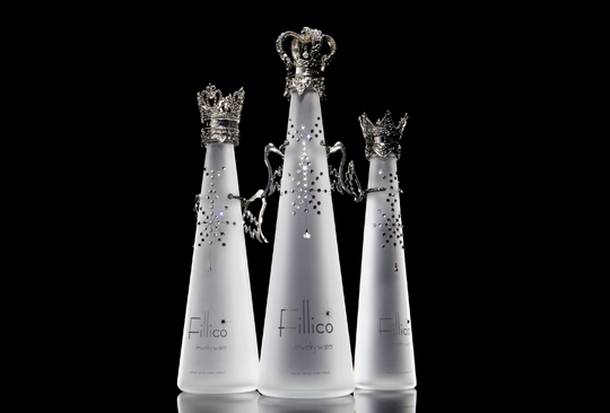 Another favorite on the list is water called Fillico Water which comes in bottles shaped like Chess pieces a King and Queen the water itself is bottled in Osaka, Japan. The glass bottles with Swarovski crystals are elegant, but the water is luxurious, too. The water that is in the bottles hails from a highly regarded spring in Kobe, Japan, known as Nunobiki, and is used by a Sake producer in Kobe.
This water is high-priced water, selling for $219 per 750ml. If you purchase 2 bottles of this fine Water well then the third comes half-price. These bottles are covered in Swarovski crystals. The manufacturer even goes to the trouble of making some rather cunning and attractive designs out of all of these crystals. Its the bottle more than the whats inside
Most of the people who consume this water are celebrities who swear by the taste saying it's the best water they have ever drunk. Fillico water contains approximately the same level of sodium, potassium, magnesium, and calcium that almost every other bottled water contains. Nothing different but the shape of the bottle.
Kona Nigari Water
The next Bottle of Water is called  Kona Nigari Water might seem like something made up by a tabloid, but the $402.00 per bottle of water not only exists, but it's also very popular. Some eighty thousand bottles a day are shipped to Japan alone. Of course, you don't have to be Japanese to get your own. It just happens to be especially popular there.
You'll have to contact the manufacturer directly if you want it, however, since they don't just list the precious $2144 per gallon liquid online. You can pick up the bargain basement version right here through Amazon Kona Deep Pure Deep Ocean Electrolyte Mineral Water Bottles (500 ML), 24 Count
Kona Nigari Water supposedly helps you lose weight is good for your skin and energy levels can revitalize you. It comes from deep 1000 or more feet below the Islands and Oceans. It contains naturally occurring electrolytes It is also recommended for use by some Dermatologists and Fitness Trainers. Considered medicinal its the second most expensive water in the World.
According to the University study called The impact of post-exercise hydration with deep-ocean mineral water on rehydration and exercise performance according to that study,  it hydrates you more quickly and thoroughly than other water. With promising results like that, it may very well be true. The sodium, potassium, calcium, and magnesium blend in Kona water appears to be ideal for hydration.
Acqua di Cristallo Tributo a Modigliani
Water is now a billion-dollar industry now and the makers of the most expensive trendy Waters came up with a novel idea that makes their water even more special than the previous mention. Every single bottle of Acqua di Cristallo contains water from three points on the earth. Part of it is sourced from springs in France, while the other part is sourced from springs in Fiji. Lastly, the third part of the water in every bottle is sourced from Glaciers located in Iceland.
It is known to have a special wonderful taste and smoothness of the water that is sprinkled with 5mg. of 23 k gold just for that special taste you won't find in brands like Aquafina or your garden hose that other expensive brands of water don't have. Then there is the bottle that was specially designed by a world-renowned designer.
The world has come a long way from the green-colored carbonated water Perrier that you found in fancy restaurants. There are less expensive Bottles of Acqua di Cristallo that sell for far less they have an Ice Blue Bottle from the same manufacturer for a mere $285.00 dollars.
With this Bottle of Water, you are also paying for what they call the Presentation every single bottle has its own leather case besides the designer Bottle which is, more expensive than the water itself. The company that sells the bottle of Acqua di Cristallo donates 15 % of the proceeds to Global Warming. So each $60,000 dollar Bottle that is sold around the world $9,000 dollars goes right to the cause of a very important problem on the earth today. Very Cool!
Still, there is something magical about the taste of water running through a garden hose after a backyard baseball game in the summer when I was a kid, 50 years ago. I can still remember what it tastes like. To a kid from Levittown PA. in the U.S., It's the finest water I've ever tasted. 
JimGalloway Author/Editor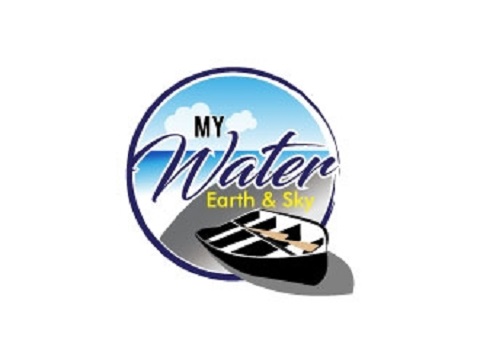 References:   Drink the Ocean Kona Nigari Water 
Money Magazine-Why Acqua di Cristallo Tributo a Modigliani is So Expensive