Rod length, Power, and Action are all part of a complicated formula for the types of fishing rods sold on the market today. Based on certain size lures or baits you are fishing with and where you are fishing, the casting distance and the techniques you use will determine what rod you use. What are the different types of fishing rods?
Rod Types:
Spinning-
Casting-
Fly Rods
Rods are made from different materials:
Graphite-stiff, very sensitive
Fiberglass-durable, flexible, for lighter baits
Bamboo-heavy-used for Fly Rods
Rods have different:
Power-ultra light-ultra-heavy
Action-Slow to Ultra Fast
Length-Ice Rods 24-30″ to Surf Rods 10-15 ft.
Different kinds of fishing rods exist because they've been refined over the years to match perfectly with every known kind of fishing that an angler participates in. Each type of rod whether it's Ice-fishing rods, surf fishing rods, fly fishing rods, or bass fishing rods they are unique to certain characteristics. Let's start with the Basics.
The Fishing Pole
According to experts, fishing involves more than a little luck. You need the right conditions, patience, knowledge, and the right equipment for the job. The equipment is what we will talk about in this article. Gear and Tackle are necessary in order to be a successful Fisherman. The most important piece of that fishing gear to start with is your Fishing Rod.
Fishing Rods come in all shapes and sizes and are made from different materials each unique to the characteristics of the type of fish that you are looking for. The more experienced in Fishing you become the more technical you may become then the more successful you'll likely become. The keyword is Likely.
The Fishing Rod or Pole as someone calls it is comprised of a few different components:
Handle-starting at the bottom of the Rod is the Handle. They are usually made from Cork or EVA foam for a comfortable, durable grip, and can vary in length. Typically, The longer the handle on the Rod, the better the Rod is for casting because the Angler is able to use both hands on the Rod for more power. Shorter handles are for a shorter cast with one hand or even for mastering the technique of roll casting for fishermen casting off a Bass boat hitting smaller spots. Manufacturers also make split grips, popular with bass fishermen, or pistol grip handles, which can help with keeping the rod's weight down for shorter casts with ultra-light baits.
Reel Seat-This is where you attach your reel to your rod by sliding a foot on the reel's handle into the open slot and tightening up the thread so it won't wiggle on the handle.
Blank Guides-The main shaft portion of your fishing rod is called the Blank. Along with the blank are Guides, which are the circular pieces that your fishing line is threaded through for more control. The guides are made from plastic, metal, or ceramic materials and are attached by the rod's windings. The Guides are always on top of the fishing Rod facing the sky. The final guide in the sequence on your rod is the tip. This point at the end of the Rod is the thinnest and most flexible portion of the rod.
Ferrules- Depending on if your rod is collapsible, you will have two ferrules: one male and one female. This is the location where your rod will line up and come together for use.
Spinning Rod vs Casting Rod
Fishing Rods are normally made from graphite or fiberglass. Typically, graphite rods are preferred by more advanced anglers for their rigidity and fighting power. Graphite can also be more sensitive to feeling more bites. Fiberglass is normally sturdier and heavier.
They are more durable and less likely to break. Rods made from Fiberglass would be a better choice if the fish you are dealing with is heavier and more aggressive.
There is also a mix of the 2 composite materials for alternatives to one or the other depending on skill levels and exact requirements of the Angler. From here the science of fishing starts to come into play.
The length and thickness of the Fishing Pole combined with the materials used to make the pole create a special Action and Power that will be specific to the manufacturer's intention and the Angler's need. We will talk about all these elements later in the article.
Spinning Rod-One of the main things that separate one rod from another is whether it's a baitcasting rod or a spinning rod. Both types excel in certain areas, but they are versatile enough to be
useful in almost all fishing scenarios. With a Spinning Rod, the reel is attached to the bottom of the rod. The reel seat and line guides are on the bottom of the rod to accommodate the reel. Spinning reels allow you to cast lighter lures and make longer casts.
Baitcasting Rod– With a Baitcaster rod the reel sits on top of the rod and the reel seat and line guides reflect that on the pole. Both types of rods come in the same materials and at
different lengths and sizes.
You will see Professional Bass anglers using Casting Rods because they are known for their accuracy and allow for more speed casting and win-out when it comes to power. So they both have their advantages on the water. Unlike Spinning reels, the line falls down off a Baitcaster rod and reel.
Fishing Rod Material
Bamboo fishing rods made of Bamboo are still sold today and are highly collectible. Bamboo is the heaviest material made for fly rods, making them perfect for when you're looking for accuracy and precision. For example, use a bamboo fly rod when you plan on fishing with dry flies, emergers, or unweighted small nymphs on small to medium-sized streams and for when the trout starts to surface.
Because Bamboo Rods are made by skilled craftsmen, Bamboo Fly Rods can be very expensive and cost thousands of dollars. They can be used in streams and rivers.
Fiberglass-When it comes to durability, flexibility, and pricing, fiberglass fishing rods are more durable and flexible while being less costly compared to bamboo fishing rods. Manufacturers started to use fiberglass for making fishing rods around the 1940s, and now, it has become the favorite fishing rod for newcomers who do not know much about fishing. The extra durability and flexibility make sure the line does not break for some simple mistakes.
Graphite-Most expert and professional anglers prefer the graphite fishing rod over any other type. The rods are lighter than both bamboo and fiberglass rods and, at the same time, it is more robust. It was first used in making fishing rods in the 1960s. Because of its lightweight, manufacturers of Fishing Equipment can make longer fishing rods with graphite, which was impossible before.
Composite Rods are constructed from fiberglass and graphite or other fibers. The combination of materials gives these rods the sensitivity of fiberglass with a little more strength but still less power than graphite fishing rods when lifting bigger heavier fish.
What is the Best Fishing Rod for Beginners
Having raised 5 kids I can tell you that the best way to introduce the kids to fishing is just like you would to a musical instrument and start out with an inexpensive Combo Rod & Reel to see if fishing sparks their interest. I have kids that fish and some of them that don't but I made an attempt to introduce all of them to fishing and now their kids.
It's as American as baseball even if they do it once they will always remember when they caught their first fish. 
Normally I would start them out with a small Combo Rod and Reel for under 20 bucks at K-Mart or Walmart with a little plastic Tackle Box with some bobbers, sinkers, and hooks. Zebco makes a small child Combo with the push button Spin Cast Reel. A telescoping Rod is normally right around 30 inches long but if the child is older then I would start them with a small Spin Cast with a 6 to 7 ft Rod for Ultralite duty that he/she can use for panfish or trout for the opening day of Trout Season. Fun Memories!
How Long Should My Fishing Rod Be
A shorter 6 1/2 or 6 ft. rod is ideal if you want to make short, accurate casts. When pinpoint accuracy is less critical, a long rod over 7 feet is the best rod to use especially on bigger water like a lake. Dirty water and heavy cover are two situations where short-range accuracy is part of the recipe for success, and a shorter rod can cast with more accuracy so you won't get into any tangle situations.
What size weight will you be using when fishing?
Where will you be fishing from a boat on a lake in the Surf?
What kind of fish(trout,panfish-bass, pike)- will you be fishing for?
What length is comfortable for you?
If you are on a boat and fishing along the edge or bank of the lake or river a shorter rod gives you an advantage over longer Rods in that you can sacrifice some distance for accuracy. For in the middle go with close to 7 ft. which will give you the distance for casts on a body of water.
Spinning rods are usually smaller and lighter than their Casting Rod counterparts and are meant to house spinning reels. While the guides of a Casting rod are set on top of the blank, Spinning rods have the guides on the bottom. This makes for a comfortable, easy-to-use option for fishermen, especially for beginners and those looking for an ultra-light rod. 
Long rods make casting much easier. If a 40-yard cast with a big, deep-diving crankbait or topwater lure is critical to your catch, then a good Spinning rod should be approximately or around 7 feet long, and you'll want a smooth reel and a line with a slim diameter.
This type of Rod will cover a lot more water which is what you want to do when fishing this way the longer the cast the more water your lure will be able to work and that will catch more fish.
There is another variable that most people don't account for and that is the height of the fishermen who are casting the Rod. If you are somewhat shorter for no other reasons than comfort uses a slightly shorter Rod than what may be the "Pro" design maybe 8 ft long and that could be a little too long for you to be comfortable. The idea of using a long Rod is for casting and if you are working a lure on a lake then you should consider weight and length besides the quality of the pole.
Fishing Rod Power vs Action
Power and Action have a lot to do with each other and the right combination in a Rod can make it the very best and favorite tool in your collection of fishing equipment.
Power is the amount of force necessary to bend the fishing rod. It's classified from ultra-light to ultra-heavy, with ultra-light rods being more suited for smaller species like trout or panfish and ultra-heavy being used in deep-sea fishing excursions. Power is also sometimes referred to as rod weight.
Action describes where along with the blank or pole the bend occurs. Slow Action will bend closer to the handle of the Rod, meaning there is more flexibility and whip in this pole on the other hand Fast Action Rods are more rigid flexing at the top of the blank or pole at the top 2/3rds of the pole. Fast-action rods are good for throwing heavier baits or around heavy cover where anglers need to jerk their catches out of vegetation exactly like tournament Bass Pros do from their Bass Boats on the edge of waterways.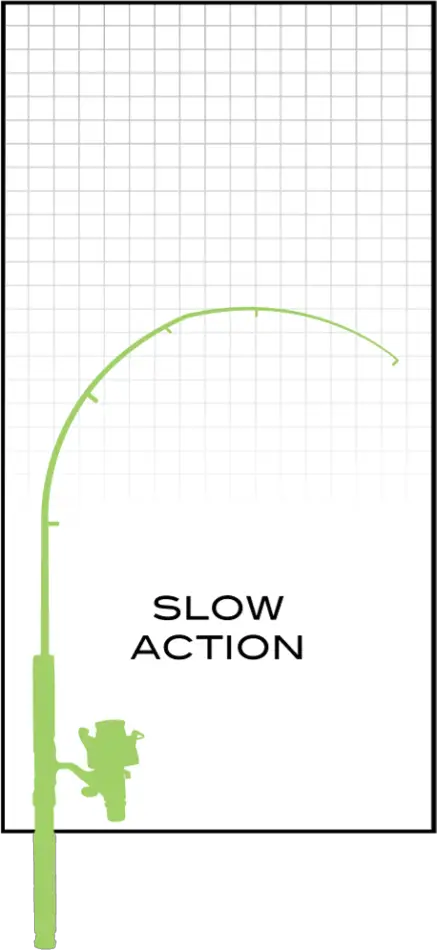 Slow Action Rods are better for lighter lures and slower baits. Then you can find other Actions classes in-between, such as medium action rods that combine the best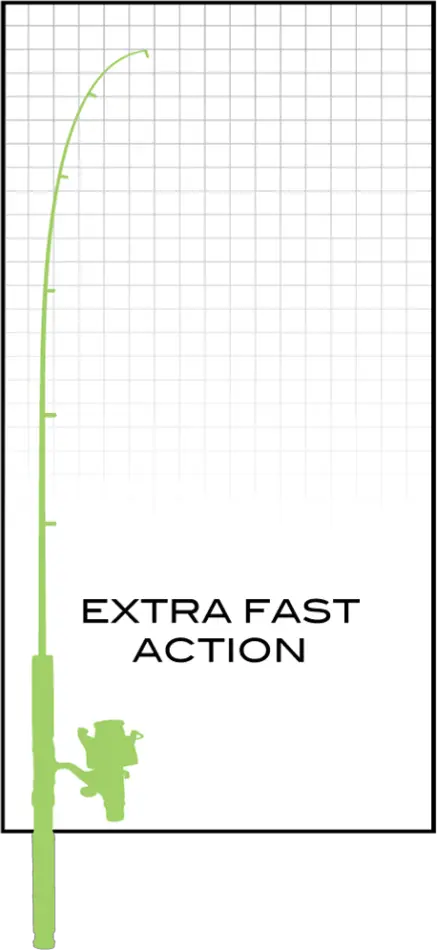 of both worlds for an all-around versatile option.
Extra Fast Action rods offer a high degree of tip sensitivity and offer faster power during the hook set.  While it can be used in a variety of fishing situations, it is most popular with single hooks applications like worming and jigging.
Fast Action rods are a great choice when you want a rod for all fishing applications. This is because it is a healthy balance of fast tip and sensitivity, while still providing some forgiving power for a softer hook set.
With Moderate Action rods, you trade a little less sensitivity for a little more casting range. These are great rods for treble hook applications like crankbaits because the lighter action on the hook set keeps the lure in the fish's mouth and is popular in Bass fishing today.
Slow Action Rods bend most of the way down and have become much less popular in today's fishing applications due to the modern advances & technology in rod design and materials used in Blanks but ultra-light and some fly fishing applications still utilize these soft rods for their application.
There are no industry standard measurements for blank power and action. Because of this, there will be variations between different blank manufacturers. One brand's extra-fast will be another brand's fast. In some cases, variations may be subtle, in other cases, the differences are quite marked. This is the reason that some Professionals and serious fishermen like us swear on certain brands of equipment when it comes to the ultimate.
If you're trying to select a rod and you're not sure about the right weight, consider how heavy the lures that you will be using are. A heavier-weight rod is needed if you're going to cast very heavy bait rigs and lures.
Most Fishing Rods will have all the necessary information printed on the label right above the handle of the rod. The recommended Lure weight in ounces along with the rod's size in feet and recommended line say for saltwater medium-heavy action 20 to 40 lb. test line.
Fishing Rod Guide Size Chart
You can see by this chart that the difference between a 7 ft. Rod that is extra fast-Action and medium-heavy Power can demand a much different Lure type, Reel Gear Ratio, and Line Type compared to the approximately same size Rod with a moderate-Action and medium-light Power along with suggested different Rod types-Spinning or Baitcaster Rods. The science of fishing is in the formula of Action-Power-Length-Materials used in the Blank.
Saltwater Boat Rods
Saltwater Boat Rods are basically made of the same material as freshwater Rods, Graphite, and Fiberglass. Manufacturers these days are seeking the toughness and durability of fiberglass
combined with the sensitivity and lightness of graphite. As a result, some of these top-quality rods are rated for up to 200-pound lines, yet they are the size of a 15- to 20-pound spinning or baitcasting rod.
Heavy Rods that are used for Marlin and Tuna have a large amount of power built into the blanks that can accommodate 80 to 2000 lb. test and is designated by the size line in (lb. test) it can hold. This is a new type of high-tech composite Rod that is being made.
Today's spinning and jigging rods are increasingly used to target yellowfin, school bluefin, and more recently swordfish get stronger but not necessarily bigger. The biggest, baddest Heavy Boat Rods are less than 6ft long. (5ft 6″)
Lightweight Boat Rods at the other end are found on Charters and Head Boats that go out for Blues, Weakfish or seatrout, red drum, striped bass, mackerel, bonito, schoolie dolphin, and other small game. If you have ever been on a Head Boat you have fished with a Standard Boat Rod.
They use 10- to 20-pound lines, medium rods for 20- to 30-pound lines, and medium-heavy rods for 30- to 50- or sometimes up to 80-lb. test lines. For professional Boat Rods, take a look at what these rods are all about like this one sold through Amazon.
EatMyTackle Roller Guide Saltwater Fishing Rod | Blue Marlin Tournament Edition is available in different weight classes, these are the finest grade tournament rods and are ideal for Marlin, Yellowfin Tuna, and record Wahoo in the Bahamas. Constructed with the most expensive composite blank and wide mouth roller guides capable of passing the largest wind on leaders for outstanding control at the boat side. All guides feature the finest roller components and have double wraps for strength. 30 lbs all the way up to 200 lbs.
The Boat Rod is rated by the pound test line it can handle without snapping. If you have a Deep Sea Saltwater Reel then make sure you measure the tabs on it to see if the Boat Rod will accommodate it. Measure the bottom mounting tabs on your reel and look for the manufacturer's specifications to match your Reel with their Rod. 
Best Surf Rod for Distance
There is a lot of misinformation about Surf Rods starting with the length. Sure, the length of the Surf Rod is an important part. This is true to a point, but if the Rod is too long it can affect the casting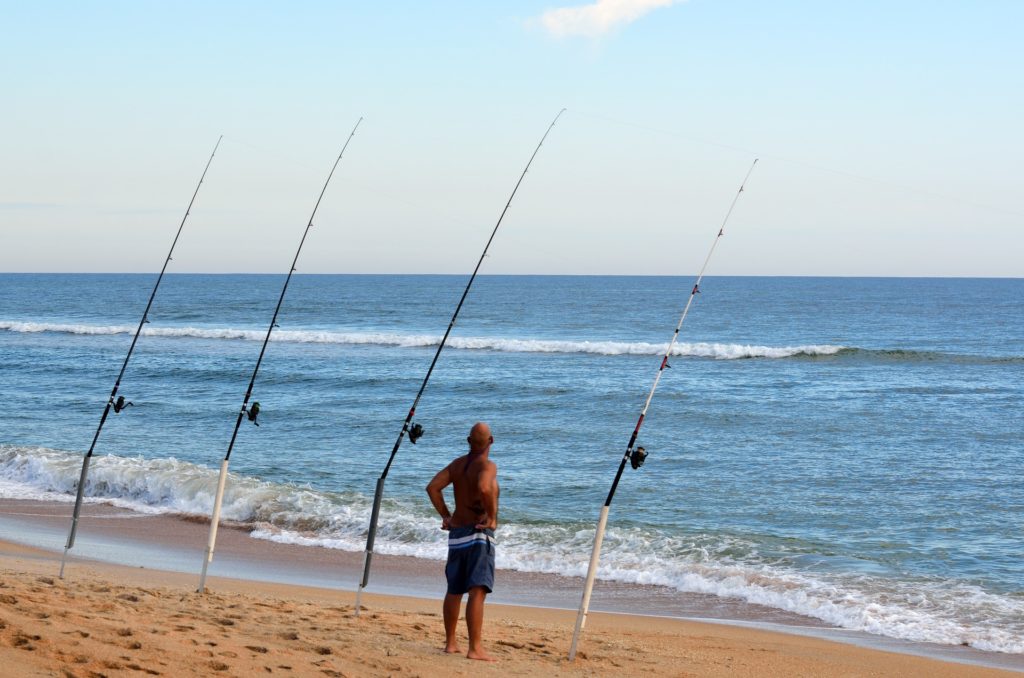 abilities and accuracy of the fisherman that's doing the casting.
Sound familiar? Earlier in this article, we talked about how the size of the Fishing Rod should also be comfortable to use or it could defeat how successful your casting abilities are overall.
Think about a pool cue and the leverage a longer one has. If it's too long it won't feel comfortable and if it's not comfortable it will affect accuracy. You can relate that to golf putters or fishing rods too.
The length of the Surf Rod just as in freshwater lake fishing should be comfortable enough for the person throwing out the line. It doesn't have to fit like a glove but if you'll be casting all day it shouldn't fatigue your wrist or arm or be too tall for you to control and work throughout the day standing in moving water. The secret is to not settle on one size. Try a few out and use different sizes. That should work on all types of fishing rods. Casting for distance and accuracy, especially if you are able to read Surf, is the ultimate goal.
The guy in the picture has it down with different rod lengths and sizes for different areas of the surf spiked out most likely using different baits. He is working on his suntan too. Must be from Jersey. This is why different lengths are good for Surf Fishing. There are times when monster Stripers are in a hole 10 feet offshore.
Sure longer Rods can throw baits or lures out farther than shorter ones can but if you are of shorter stature, you need to be able to cast for a period of time. Once you learn how to read Surf and Structure in the Ocean then accuracy can come into play.  I didn't like the feel of a 12 ft or 14 ft. Surf Rod even though I'm 6'2″ so I decided to use a shorter rod instead. I tried an 11 ft rod. One that felt good for me throwing and it worked.
Soon, I was nailing great casts over the outer sandbars farther and better than I could do with my 12-foot rod Surf Rod. I just felt stronger and more comfortable with an 11 ft medium size rod and was able to use my outstretched arm's reach which gave me more distance and hit the spots I needed to hit.  Maybe that will change, I don't know but for now, it works
The key to a long cast is loading the rod with the weight, then using the spring action to launch the lure.
When I'm Surf Fishing, I use 2 Surf Rods. The 1st Rod is an 11-foot-long Surf Rod that I spike on the beach and drift clams or bunker depending on what they are hitting on that day. The few extra feet will be cast over the breakers and let them sit for a while.  I didn't like the feel of a 12 ft Surf Rod even though I'm 6'2″ so I decided to go with a shorter rod instead. One that felt good for me throwing and it worked.
The 2nd Rod is a shorter medium power 8 ft. tall Rod that I'll work a lure with that is very accurate for hitting key spots like holes and sloughs in between or at corners of Sand Bars. So while I'm drifting live bait on the long rod, I can be working structures in the water with a lure on the shorter more accurate rod, which at the end of the day, doubles my odds of catching a Striper or Blue whatever's in the water that day.
Rods are tools and are meant to be used as tools. It's not all about the long cast. Fish can be in a slough 10 feet off the beach at high tide. Experience wins the trophy all the time and knowledge is hard to come by, so, watch the guy who is catching fish cause most likely he has both!
Best Size Rod for Trout Fishing
Trout rod selection depends on your location but the normal setup is a rod about 7 feet long. Action should be light or ultralight and Fast but with just enough power to land a Trout if you are lucky enough to get on to one this season. If you are on the Big Lakes this year, then consider the size of the Trout you are dealing with. Not the stocked variety of Rainbow or Brook from the local streams and lakes.
But for the stocked type of trout, you'll need a decent Spinning reel with a line strong (4-8 lb test) enough to hold a fish but fine enough to come easily and smoothly off the spool when you are throwing live bait like earthworms or light lures or small spinners. Spinning rods are usually smaller and lighter than their casting counterparts and are meant to house spinning reels.
They are easy to tell apart. Because the guides of a casting rod are set on top of the blank, spinning rods have the guides on the bottom. Fishing for trout try and use very light tackle and an extra fast action rod is ideal for this. If you switch over to heavier lures or something like a plug or crankbait then change over the rod to light to a medium-sized rod. The lures or bait you're casting, where (creeks brooks, lakes), how far you want to cast, and the techniques you use for catching Trout will all play a part in any rod length decision.
Rod Length For Bass
Out of most fishermen, Tournament Bass Anglers seem to be the most serious about their craft and equipment at least they get the notoriety and attention for knowing the complete sort of Bass Fishing. I presume they do because the completion is big and the spots to get there are very limited. You got to know your stuff to get to that level where there is hefty money given out for coming in the top fisherman out of the huge field that tried out.
The tools of the Bass Pro are what he/she needs to compete against the best in the sport. This is where good enough just won't make the cut. A Professional Fisherman needs the very best equipment and needs to know how to use that equipment.
There are hundreds of variables that are involved with all these tools of the trade like weather, water conditions, the science, and knowledge that goes along with the sport of fishing that you couldn't fit in an encyclopedia.  The length of your Bass Rod is just one.
These days, most high-quality fishing rods are made of graphite, fiberglass, or a composite of the two. Generally, graphite is lighter and more sensitive (perfect for plastic worm and jig fishing), fiberglass is softer and more forgiving (ideal for many treble-hooked baits) and composites are a compromise between the two. Standard Rods and their lengths have changed over the last 50 years which could be seen by the Bass Rods growing from 5 ft to 7 or longer Fiberglass to Graphite Blank materials.
The conventions and standards for fishing began to change, just a little, in the early '70s. That's when the Flippin' technique came to prominence. It added a full two feet to the standard rod length of the popular rods of the day, and anglers saw some advantages. Because Flippin' was an underhanded, fixed-line presentation method.
The Flippin Method was a great method for presenting lures out to about 20 feet, it didn't have any impact on casting length, but it was a new eye-opening method for many anglers to use when bringing in a new element to the casting formula called leverage. Longer rods improve hook setting along with casting advantage. They can do this by Leverage.
Longer, heavier action rods offer more leverage than shorter, lighter action rods. This leverage is most critical on the hook set where a longer rod can move more lines faster than a shorter rod, and a heavier action rod loses less energy because it flexes less than a softer rod. This Pro Bass Casting Rod by Loomis is high quality and comes recommended by the anglers that fish tournaments get it here through Amazon G. Loomis Conquest CNQ 782C MBR Mag Bass Casting Rod
Monofilament fishing line has some stretch to it and casts that were farther out would naturally stretch especially with the longer rods and heavier lures like crankbaits because they could dive deeper on a long cast adding weight and would tend to stretch the line affecting the hook set. As for the Pro circuit for Bass Fishing, the tendency now is Rod length at 6′ 6″ to around 7 Ft. even up to 7 and a half ft. Composite Rods in Pro Tournaments.
What are Some Pros and Cons of Fishing with a Baitcaster Vs a Spinning Reel?
Baitcaster Reels:
Lighter & easier on your arm for casting lures
Offer precision casting
Have no bail system
Cons: Susceptible to Backlashing & Harder to use
Spinning Reels:
Easy to use
Can use lighter lures
Have interchangeable left/right handles
Less $ than Baitcasters
Cons: Not accurate & Susceptible to Wind Knot ..

………………………………………………………………………….. Read more
Flipping for Bass
In general the Best fishing rod for Bass for the Flippin technique method: A lightweight 7 1/2-foot graphite rod with a stiff backbone and a medium-fast tip. Then again that's a general call and something you should work out yourself.
The Flipping technique requires you to hold the rod near the nine o'clock position and make a pendulum motion. Weight is vital when holding the rod up for extended periods of time. Flipping rods are designed to be very long for removing fish from heavy cover in shallow water. This method is the hand-to-hand Combat of Bass Fishing in muddy shallow water.
The recommended rod size would be from 7- to 8 feet long although many tournament circuits do not allow bass fishing rods longer than 8 feet. A good choice would be a 7 1/2-foot rod because it is a little easier to pitch the baits. Pitching and flipping go together. The tip of your rod should have plenty of flexibility. This flexibility will make it easier for the angler to make quiet entries into the water and makes pitching much simpler when necessary.
Your flipping stick should be made of lightweight graphite and have a stiff backbone to pull those fish out of heavy cover in lots of weed or lily pad cover. While sensitivity is important, usually you will see the strike long before your feel the Bass hit it. Watch this video for the proper technique of  The Flipping Method.
How do you Re-Spool a Spinning Reel?
Open Bail
Tie string onto the spool with an Arbor knot
Run the Line through the first Guide
Stand over top of the new line
Apply resistance as you wind the line
Wind at least 100 + yds-1/8 to 3/16″ from the lip of the spool.
For Braided line-Use 1 layer of monofilament line
Use Uni Knot to tie both together ..…………………………………………………………………………………………………………. Read more 
What Is a Fly Rod
Fly rods are crafted and specialized pieces of fishing equipment. The length and the way the rod bends are even more crucial than with other rod types. That's because, with fly rods, you don't cast the fly, you cast the Line. Flies weigh almost nothing, but the fly line is intentionally weighted as part of the manufacturing process.
Fly rods take advantage of the weighted fly line, which allows the backcast to load the rod, setting up the power needed for the forward cast to move everything toward the target. Besides the custom fly, which in many cases is homemade, movement and technique are specific to the sport. In other words "it is all about the cast"
The intent of fly fishing is to typically fool a fish by displaying an artificial fly that is made with animal pieces (feathers, hair, etc). The desire of most fly fishermen is to challenge themselves with a more difficult form of fishing and catch as many fish as possible during the experience. People that Fly Fish feel it's the ultimate type of fishing and uses the core idea of fly fishing. It's more peaceful and has been branded as the purest way to catch a fish.
Typically a trout will prefer insect imitations most times, and using lures with spin fishing just doesn't give you as many options to catch fish across trout waters.  If you follow reports on fly fishermen, they have been trying to catch anything and everything on a fly rod, and are able to do so in most cases, so to say fly fishing is just not for trout anymore.
Anglers are using Fly Rods to catch Saltwater game fish but for most of the scenic streams in mountain water Trout is the object of the Fly Fisherman's focus.
Today, most Fly Rods are crafted out of graphite but are made from other materials too. To make things as confusing as possible, graphite is and has been rated using all kinds of designations such as IM6, IM7, 30 Ton, 40 Ton, 30 million moduli, 40 million moduli, etc. (Modulus and Tonnage are terms which measure strength) Out of all the rating designations out there, modulus and tonnage are the most standard ratings folks go by. These refer to the relationship between a fishing rod's strength and weight
The higher the (true) modulus of a rod is, the lighter and more sensitive it will be. With an increase in modulus, cost increases, and resilience decreases.
What's different here is that fly rod companies usually don't advertise the graphite ratings like you'd find with, say, conventional bass rods. It's like the secret sauce when it comes to fishing Rods. Other factors to consider in the blank design are length, diameter, taper, wall thickness, and material along with how the material is placed on the mandrel to create the blank.
All factors above will determine the rod's action, stiffness, taper, weight, and strength. This is true in all fishing rod Blanks and is considered in the manufacturing. But If you are into Fly Fishing these terms come up more so than in any other type of Fishing Rod. Fly Fishing Rods like the one in the picture to the left and above are sold in Outdoor Stores and are available through this site on Amazon called Orvis Helios 3D 909-4 Fly Rod Outfit: 9'0″ 9wt normally come in pieces with a carrying case for easy storage.
Nine feet is a common fly rod length that affords the angler a good mix of casting performance and line control. There are shorter and longer models each having its own specific advantages and disadvantages. As a general rule, shorter rods excel at short, precise casts and are easier to maneuver within tight quarters.  Longer fly rods are best for casting the furthest distances and for easily controlling the line in tricky currents.
Fly rods are unique because they are just rated to cast specific line sizes often expressed by the term "weight." Why is this?  Because a fly rod casts the heft of the line rather than the actual fly, which often weighs practically nothing. The physical weight of the line makes the rod flex during a cast, thus propelling the line/fly out to the target.
The Action describes how a fly rod's flexes work the same as other types of rods. Actions are often classified as slow, medium, medium-fast, fast, and extra-fast. Many Fly Rods contain a Fighting Butt off the handle below the reel seat on the rod. They come in different sizes.
Best Ice Fishing Pole
We have seen the biggest now what about the smallest Rods?  They kind of don't make much sense when you first see them but ice rods don't cast, just jig. So because the blank moves only on an up-and-down axis, you're left with a fluidly moving tip that aids easy, efficient jig strokes. in other words, they don't do too much like the other Rods we have been talking about.
The rod itself will be made of either fiberglass, fiberglass, graphite, or a combination of both called Composite, just like all other rods. The Rod is considered a baitcaster with a reel attached on top of the handle as seen in the picture.
When describing an ice fishing rod, Graphite, or carbon (which is the same thing) it's just that manufacturers use different terms. Fiberglass is inexpensive but comparatively heavy. Even a budget ice fishing rod is usually a fiberglass and graphite composite. A full Graphite rod is light, and very strong, but costs a little more.
The Best Ice Fishing Rods are shorter than other types because you're not casting but instead dropping your line through a hole in the ice straight down. Lengths vary from 24″ to 30″. Their Action tells you how they behave when you hook a fish and is usually given as a weight (though sometimes as a speed).
A light (or fast) rod has a lot of flex at the tip. It's designed for small fish and offers lots of sensitivity. At the other end of the scale, a heavy (or slow) rod has relatively little flex along its length, it doesn't offer the same feedback, but it's better for fighting bigger, more powerful fish. They work basically the same as all fishing rods do except in a smaller package. They normally are sold as a combo meaning that the Reel is included with the Ice Fishing Rod.
The coolest thing about these shorties is that can be used in other situations besides on an iced lake. Ice Fishing Rods can be used in Kayak Fishing or SUP Board fishing where using a typical Rod and the room or space to use one is not available. A Fishing Rod like this called Emmrod 6C Pocket Coiled Telescopic Fishing Rod Ice Fishing Combo Stainless Steel Kayak Spinning Rod Casting Reel
After a while especially if you are fishing a lot more freshwater or saltwater you'll find that fishing rods and tackle are like golf clubs, if you are playing a lot of golf have specific roles in accomplishing jobs based on what they can do and how comfortable they are for you to use in the many scenarios that you find successful. That will mean you'll most likely like me to own more than one rod for many different reasons.
What are the Differences Between Graphite and Fiberglass Material in Fishing Rods?
Fiberglass Rods:
More Flexibility
Bends from the butt making it for slower action
Less expensive
Made to fish small streams
Good for beginners-more forgiving
Graphite Rods:
More sensitive could be brittle
For catching larger fish
Bends from the tip make for faster action
Lighter weight
Made to fish lakes ..

…………………………………………………………………………………………………… Read more
JimGalloway Author/Editor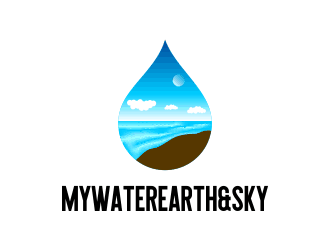 References:
Elite Rods-Modulus Ratings of a Rod