When you get ready for the summer picnic trip or the winter Christmas holiday party, you'll need to stop at the 7-11 to pick up a Bag of Ice for your coolers. It's a normal part of outdoor and indoor activity. Did you ever wonder as you chewing on a piece of ice that came from the bag how clean it is?  How can you Be Sure Bagged Ice from a Vending Machine is Safe?
The Bag is stamped with the IPIA label
Ice must be clear in color, odorless and tasteless
Bag must be properly closed & secure (no drawstring ties)
Bag must have the manufacturer's name, address, and phone number
Bag must be free of any foreign objects
Bag must have a product code and/or a sell-by date. 
When you need convenience you substitute other things as a consumer, like a price and an amount. Ice is one, grab a bag and take off. What is Bagged Ice and how is made is a kind of a mystery.
Who Regulates Bagged Ice
The average person in the United States buys 4 bags of Bagged Ice a year most of which are bought between Memorial Day and Labor Day. In fact, the numbers are over 360 billion pounds of ice per/year in North America. The Food and Drug Administration (FDA) regulates packaged ice in interstate commerce as a food. Like all other food packaged, ice must be produced according to the FDA's regulation Current Good Manufacturing Practices in Manufacturing, Packing or Holding Human Food.
This means that ice manufacturers must produce, hold, and transport ice in clean and sanitary conditions, monitor the cleanliness and hygiene of employees, use properly cleaned and maintained equipment, and use water that is safe and sanitary. Does this mean that it's being monitored by the FDA? 
When the FDA checks on the safety of an Ice Manufacturing Plant they look for what they check typically on food processing plants. Mainly contamination from the Plants equipment and infrastructure, the cleanliness of the Plants area along with the water used to make the Bagged Ice meets U.S. Environmental Protection Agency standards for drinking water.
Ice labeling must contain and list the name and place of business of the manufacturer, packer, or distributor of the ice. Of course the quantity of the contents. The labels must list the name and place of business of the manufacturer, packer, or distributor. The ice nutrients facts and figures aren't needed for obvious reasons.
The emphasis that the FDA concentrates on is the source of the water and where it comes from. How clean the source water is and what kind of treatment the water goes through if any at all. Bagged Ice like Bottled Water is considered by the FDA as Food.
Can Viruses and Microbes Survive in Ice
An Anthrax death that occurred in Siberia in 2016 led to a new worry of dormant viruses and bacteria that have been frozen for thousands of years coming back to life again because of Global warming. The Anthrax outbreak was caused by a reindeer corpse that had melted out of the permafrost during what was the warmest Arctic summer on record. Scientists believe that it is possible that malignant viruses and microbes, after hibernating in the ice for millennia, could be released by the ongoing melt and pose a risk to humans?
Can Bacteria live in Bagged Ice? Just like any source of water, bacteria can survive unless you were to boil it or use some other types of water treatment. The FDA test the source water for contaminants by using Federal Guidelines. It's your responsibility as a consumer to look for the Bagged Ice Standards that follow those guidelines. These Standards are equivalent to EPA Standards that are mandated for Drinking Water in the U.S
How Do You Know If the Bagged Ice you're buying  is Contaminated
The mission of the International Packaged Ice Association is to promote the growth and superior business practices for the packaged ice industry through the ongoing development and management of standards and value-added services that enhance the image of the industry to the consumers and trade partners. IPIA will achieve these objectives through proactive leadership directed by priorities set by its member companies.
 Recent studies have recognized that can be contaminated with serious foodborne like E.Coli and Salmonella. If you pick up a bag of ice at the neighborhood convenience store you need to make sure that it's a Bagged Ice product that comes through the FDA and whose contents are ensured for quality and safety.
The best way is to look for this logo on the bag. IPIA stamps these logos on each bag of ice. The International Packaged Ice Association (IPIA) fights for all bagged ice to be pristine and wants more government oversight. Since manufacturing guidelines vary from state to state, "it's a little bit of a free-for-all," says Jane McEwen, executive director of IPIA. But still, says McEwen, "it's rare to find a documented case of outbreaks." The Association recommends that first if you are buying Bagged Ice, first the package of ice must carry the IPIA logo. Other signs of quality would be:
Ice must be clear in color as well as odorless and tasteless
The bag must be properly closed and secure (no drawstring ties)
The bag must have the manufacturer's name, address, and phone number
The bag must be free of any foreign objects
The bag must have a product code and/or a sell-by date. 
A lot of times when you try to pull the bags apart and finding a bag that is not damaged can be a trick.  The IPIA also suggests that care be taken on handling practices once you get the ice home or where you use the ice saying that cross-contamination plays a key reason in bacteria. There are safety practices put into place for retailers.
The Food and Drug Administration and the U.S. Department of Agriculture have strict oversight of the food and beverage industry to decrease illnesses stemming from food and drugs. the ice industry has no industry-specific federal regulations. There are myths surrounding ice safety persist, too, such as the idea that alcohol in iced beverages will kill any bacteria or that the freezing process itself kills anything that might be harmful in the water.
There was a study from the University of Georgia that examined packaged Ice from numerous retailers and discovered more than 25% of ice samples were found to have higher levels of contamination,  however, the ice manufactured by members of the International Packaged Ice Association (IPIA) was good to go—no harmful bacteria detected. The study proved that retailers that were members of the IPIA followed strict guidelines that paid off and ensure a healthier product in the end.
"Consumers who buy this ice (non-IPIA) should also be educated about the risk they take by purchasing this product and ways they can also prevent cross-contamination in their homes." The researchers continued, "No coliforms or E. Coli were detected in the ice from manufacturing plants (IPIA) which indicates good sanitary, hygienic practices may have been in place."
Where Does Bagged Ice Come From
Packaged Ice Quality Control Standards "PIQCS"
Because of the lack of any specific federal or state packaged ice manufacturing standards or regulations, in 1998, IPIA members made the decision to self-regulate adding another layer of professionalism to the Bagged Ice Industry and PIQCS was adopted as a requirement of membership. Mandatory third-party conducted inspections of each member's manufacturing facilities began in 2002.
IPIA logos received a collective trademark meeting certification standards in 2005.  PIQCS dealt with more regulations and restrictions that were self-monitored. Others:
Personnel Hygiene, Food Safety Training, and Best Practices
How Much Money Can You Make From an Ice Vending Machine Business
You might have seen one of the large ice vending machines out there offering a large amount of ice for a low price of $2.50 or less.  They are typically located in high-traffic locations, perhaps next to a gas station, convenience store, or dollar store. In my neighborhood, they are at most convenience stores like Wawa and 7-11 and beer Distributors.
I really never thought about where the ice comes from or how clean it was before I looked into the research for the article.  You can buy these Ice Boxes on Amazon like these New Outdoor Leer L60 Slant, Auto Defrost Ice Merchandiser – 60 cu ft
  They are freestanding and allow someone to drive up and fill up one or more 20-pound bags or even a cooler full of ice.
It does not cost very much to make a bag of ice. Utilities vary by area, but water and electricity typically cost about $0.25 per 100 pounds of ice.  So a 20-pound bag of ice might only cost $0.05 in utilities.
Not everyone takes a bag, some bring coolers, but for the customers that use bags, each one is going to cost about $0.10.  So the variable cost of a 20-pound bag of ice is only about $0.15.  If you charge $1.75 for a 20-pound bag, your variable profit is about $1.60 per bag. The Bagged Ice Industry is well overseen and with higher Standards than other industries.
I was quite impressed coming from the Water Industry myself. It has a lot to do with its own self-image and IPIA's mission statement and self-awareness. In today's world of  Consumer doubt and this was a pleasant surprise. As long as those high Standards remain.
 JimGalloway Author/Editor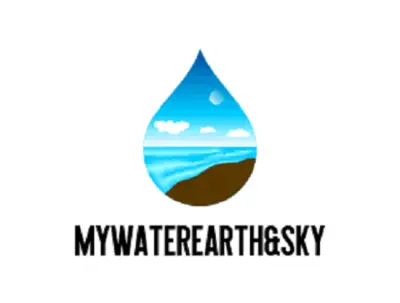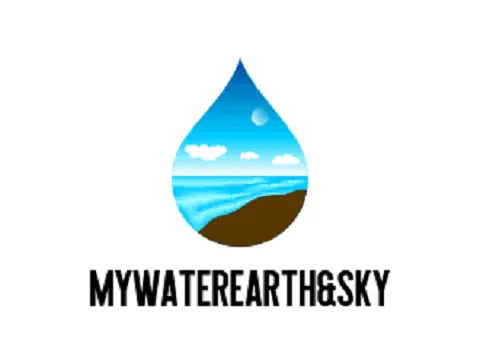 References 
Can deadly viruses and microbes survive on the ice?
Are You Buying Contaminated Packaged Ice for Your Family?