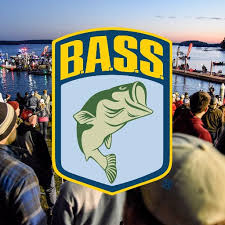 So you want to fish for a living. You want to do what most guys do on the weekends. And get paid for it. But where do you start, what do you need, what kind of advice can you get and who will give it to you. Besides qualification, a Professional  Bassmasters needs attributes to be successful at this competitive sport. How to Become a Professional Bass Fisherman?
Confidence is the # 1 attribute
Have a Passion for fishing
Start in small

Competitions

at the local level & work up.
Learn new Electronics & Products
Learn different fishing techniques
Learn the whole Fishing Business
Be able to pay entries for Tournaments
Entry is expensive-Anglers drop out & Spots open up.
If you would fish for free to be a Bassmaster then that's a good thing because you might have to, at the beginning of your career to get going. That goes for any kind of Professional Fisherman.
Qualifications of a Professional Fisherman
In interviews with most of professional anglers, the number one attribute they all talked about and showed was confidence. They knew that they always wanted to be fishing for a living and planned from early on that one day they would be fishing for money in tournaments.
They also talked about the love for the sport and said that if you didn't love and have a passion for fishing you would never make it down the long road that's needed to be successful. The plan is part of that successful development that comes when a fisherman becomes a Professional Bass Fisherman.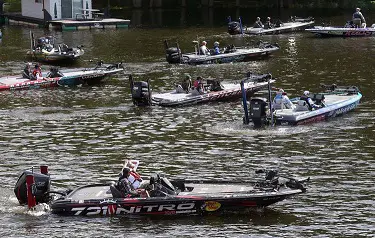 A Professional Bass Fisherman is tenacious and patient and understands that there the amount of time that takes to move up in rankings and grab a spot in the field Once there the money and everything else that comes with it may or not come but the chance is there for them to take advantage of and the dream to fish for prize money can become reality. Something that they have been dreaming of this they were young.
In an interview Pro  Bass Fisherman, Brian Latimer said" no one has the money it takes to pay for a start, but if you committed to the sport you'll find a way"  it was taking a chance on the thing you love the most.
If you are not willing to take that chance you'll never get anywhere.  Bassmaster Gerald Swindle tells of his passion for fishing and how 90% of his days leading up to a Classic Title were nasty rainy days out in cold chilly water that had some guys crying and complaining. But Not him.
Confidence is Key for A Pro Angler
He claims in order to be a Profession angler you need to toughen up to a point that nothing matters. Not the weather or the horrible results from the day's catch. Attitude is essential for yourself and your sponsors and your team to reach this level there is no other way.
He goes on to say "If you ask me about football I got it- If you ask me about politics- I got it and if you ask me about fishing -I got it. "Even if I don't, I'll make it up, and you'll never know if I'm lying to you because that's what a fisherman does"  It's called PMA. That means a Positive Mental Attitude.
Just the fact that these boys claim to be the best 150 fishermen on the planet makes them a special breed themselves. They are a colorful group of fellows that march to a different drummer.
They represent multi-million dollar corporations and come out of some of the deepest parts of nowhere. Modern-day heroes to a lot of guys that romanticize the one thing that they did as a child and still do as a senior citizen.
Bassmaster Elite Series
Most anglers start in their local Bass Clubs or tournaments that teach an angler that is trying to learn the ropes in tournament fishing.  This is how most guys start out locally and advance up to the next level. Local-State-National Competitions.
To move through you need to make a name for yourself and money for equipment and entry fees. There are no sponsors at this point in your career unless you are turning heads which takes wins which takes money.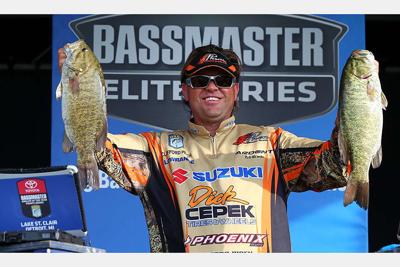 So a slow steady pace while winning works well. Learning tips and the business end by meeting the pros who are experienced on both sides of the industry that is fishing and how to carry yourself in the corporate world. In order to be sponsored which is necessary, you need an education in that part of being a pro angler. Product Development, it's all about business.
How Long Does It Take To Become a Professional Bass Fisherman 
Most anglers say 3-to 5 years if you are winning. Winning brings you, sponsors. They come to you. It's your responsibility to learn and win while you are learning. You need to turn heads and when the time is right they notice you.
You need to tell them what you are going to do for them. How you will sell their products. The other part of learning is the equipment and products, especially of the electronic products involved with your boat that will change year to year. Along with lures reels and rods that will be the tools of your trade.
While you are proving yourself you are learning to represent yourself to these corporate businesses big and small. Developing friends with valuable information who are already there where you want to be.
Putting together social platforms and building teams and followers who can help you along the way.  Like the man said it's a long road to success in this business and rewards go to a certain few who stand above the rest.
Elite Tournaments entries can run up to $ 45,000 dollars and a few years back the tour averaged $80,000.00 for the season.
How Much Does a Professional Bass Fisherman Make
In the Classic Bassmaster 2019 Tournament, this year's top prize went to Jordan Lee who won $300,000 dollars. Second place won $50,000 dollars and third paid out 40,000 dollars a good amount of money for sure but A certain percentage of the Pro's on tour maybe 15 to 20 percent made over a hundred thousand dollars.
Then you had some that made in the millions but there is not a lot of room at the top. The good news is there are more tournaments being added to keep up with televised popularity. This will increase the prize monies that will be spread out more and raise the stakes.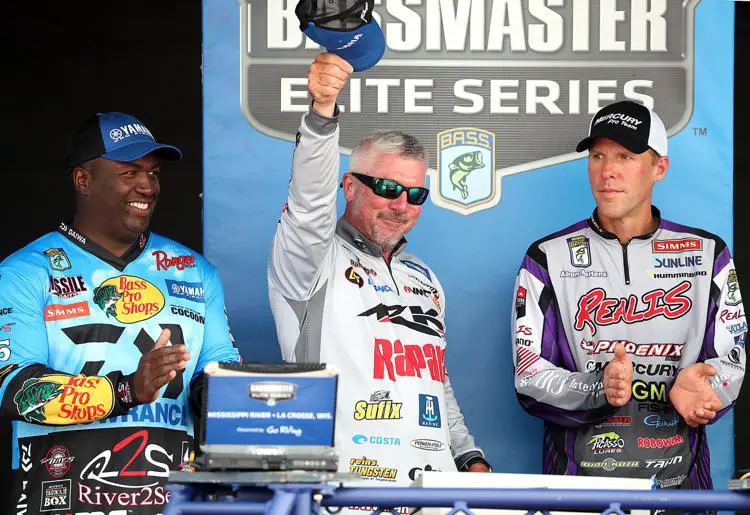 The Bassmaster Elite Series of Tournaments are the highest level of professional Bass Fishing tournaments. Competitors qualify through the Bass Pro Shops, Bassmaster Opens, or the B.A.S.S. Nation and anglers who are already on the Elite Series must requalify every year by maintaining points throughout the season.
Pro anglers compete all year for the opportunity to win points towards the Toyota Bassmaster Angler of the Year Award and to qualify for the Bassmaster Classic. Points equate to MONEY.
Tournaments pay out millions of dollars to anglers each year. Some of the most successful fishermen are millionaires over the course of their careers. Kevin VanDam, the most successful fisherman in the history of Pro Bass Fisherman Tournaments heads the career tournament lists. In more than two decades on the tour, he has compiled more than 5.2 million dollars in Bassmaster events.
Skeet Reese and Rick Clun also appear on the millionaire's list with 2.5 million and 2.1 million in tournament money wins. Most of the top 150 professional fishermen on the Bassmaster Pro tour earn an average of $10,000 to 20,000 dollars a year in prize money. Endorsement and sponsorship money supplements the fisherman's annual salary.
Typical sponsorship may include free equipment and payment of thousands of dollars to use the sponsor's products,
The top successful pro Anglers like VanDamm or Reese may receive hundreds of thousands of dollars a year from endorsement companies like Kodak, Bass Shops, Plano, or Busch to use their equipment or wear their clothes as long as their on top of the winner's list.
The Future of the Sport of Fishing
According to The National Sporting Goods Association in the information that was released 10 years ago over 44 million Americans hit the waterways and went fishing.
US Fish and Wildlife the same year, estimated that one out of every six kids in America will go fishing 16 days or more every year.
New updated information now says this sport's popularity is much better than they predicted. Fishing has become cool again. It ranked 4th in popular sports by today's kids.
The Recreational Boating and Fishing Foundation say that they expected over 47 million people to participate in freshwater fishing in the coming years. They expected a rise of 4% a year but it's also better than they projected.
Today, America has 60 million Anglers per year that spend more than 46 billion dollars a year on fishing equipment, boating, lodging, and other expenses that are associated with the ever-growing popular sport of fishing.
Fishing supports more than 828,000 jobs in the industry 35 million dollars in wages and 15 million in federal taxes and it is growing.
The Future of The Professional Bassmaster in America
The future of the Bassmasters Tournament looks bright. With the sport of fishing growing in popularity more and more every day, and the televised live  Professional Bass Fisherman events covering the sports channels on cable TV, it makes sense it's not going anywhere.
The Bassmaster's notoriety has grown leaps and bounds. They have added tournaments, televised events, podcasts, radio, and gear. Professional Anglers have become sports stars making commercials and holding seminars and product shows across the country.
We have seen other sports that have come of age in the past years like the X Games and the UFC. It just makes sense that sportscasts like Bassmasters and other fishing tournaments with a wide audience, will get their due and there will be room at the top for the kid that loves fishing and dreams about doing it for living one day.
As long as there is a boy or girl who has the qualities of tenacity and patience with the desire  that is needed to fulfill the passion for this unique sport, then the future is looking good for Professional fishing and the special
JimGalloway Author/Editor
Standup Paddle Board Fishing has become very popular for its access to the nooks and crannies of Bass Fishing and ease of movement on the flat lake and bay waters that can offer bigger species of fish. Do you want to try the cool experience of SUP fishing and don't know where to begin? Read my article on MyWaterEarth&Sky called  10 Tips For Paddle Board Fishing
Reference:   Sport Fishing Industry is a Huge Economic Engine
Related Questions:
How much money does the average Bassmaster Professional make? The average professional guy on tour might make about 20 to 30 thousand dollars a year. Put his time in, place in a tourney and might start making good money
Are Tournaments televised on TV? Yes, every year the popularity of the Bassmaster's Tour seems to get bigger and ESPN and other channels have been picking up on its popularity.