The southwestern desert, with its arid environment, was a most inhospitable environment in which to live. For centuries the early native inhabitants living along the Colorado River found innovative ways to irrigate small agricultural plots in order to survive. What is the Lake Mead water level today?
Continuing a 22-year downward trend, water levels in Lake Mead stand at their lowest since April 1937, The water level at Lake Mead in Nevada, USA, was 1066.32 feet above sea level and  153.28 feet below Full Pool as of its last reading on 09/07/2023, & Lake Mead is up 22.22 ft.  from one year ago.
If the reservoir drops below 895 feet, a possibility still years away, Lake Mead water levels would reach dead pool status, with potentially catastrophic consequences for millions of people across Arizona, California, Nevada, and parts of Mexico.
Lake Mead Water Level Terms
In the Southwest region of the United States, you will hear a lot of terminology about the subject of water reservoirs and the use of water. These terms are important to understand so that you can see where and how water is divided up and distributed. Water has become more precious than ever.
Million Acre-Feet- In the water world, water usage is commonly measured in acre-feet. But what is an acre-foot? One acre-foot equals about 326,000 gallons or enough water to cover an acre of land, about the size of a football field, one foot deep. An average California household uses between one-half and one acre-foot of water per year for indoor and outdoor use.
MSL or Mean Sea Level- refers to the distance an object is above sea level. For example, if a building is at 200 feet MSL, that means that the building is 200 feet above mean sea level.
USBR, or The United States Burea of Reclamation-is a federal agency under the U.S. Department of the Interior, which oversees water resource management, specifically as it applies to the oversight and operation of the diversion, delivery, and storage projects that it has built throughout the western United States for irrigation, water supply, and attendant hydroelectric power generation. 
Full Pool (af) -A full summer pool or full pool is the water level of a reservoir under normal operating conditions.
Dead Pool Level- Dead pool occurs when water in a reservoir drops so low that it can't flow downstream from the dam. Lake Mead Dead Pool is 895 ft.
Lake Mead Water Level Today
09/07/2023 Lake Mead is  153.28 feet below the Full Pool (Elevation 1219.60 ). Last Reading: 1063.62 on 09/07/23 By content, Lake Mead is  34.43%  of the Full Pool (25,877,000 af). Data from the Lake Mead Water Database
Hoover Dam and Lower Colorado River Operations
 The Colorado River basin covers an area of 246,000 square miles (637,000 square kilometers). Drainage supplies water to tens of millions of people, including those in large urban areas living outside the Colorado River basin, like Denver, Salt Lake City, and Los Angeles, who receive water through man-made diversion projects like tunnels and canals.
When the snow melts and the water makes it to the Colorado River, it is collected and stored in Lake Mead behind Hoover Dam and in Lake Powell behind Glen Canyon Dam.
Lake Mead may become as dry as a desert sandpit brought on by drought in the last decades. When Lake Mead is full, it holds 9.3 trillion gallons, an amount equal to the water that flows through the
Colorado River in two years.
The water from Lake Mead is used for many different things across the area. It irrigates a million acres of cropland in the United States and Mexico and supplies water to tens of millions of people in the southwest.
Farmers grow crops and even rice by flooding arid farmland with water from Lake Mead.
Residents of desert communities maintain front lawns of green grass
Golfers demand courses in areas where the temperature exceeds 100 degrees Fahrenheit during the summer.
The combination of a changing climate and strong demand for the lake's remaining water has resulted in a 100-foot drop in the reservoir water levels since 2000. That's just 10 percent under the lake's high water mark in 1983; Lake Mead is shaped like a martini glass-wide at the top and narrows at the bottom.
If the reservoir drops below 895 feet, a possibility still years away, Lake Mead's water levels would reach dead pool status, with potentially catastrophic consequences for millions of people across Arizona, California, Nevada, and parts of Mexico. Additionally, the power created by Hoover Dam is used to carry water up and across the Sierra Nevada Mountains on its way to supply Southern California. 
The Colorado River basin is managed by USBR and other agencies to provide electric power and water to roughly 40 million people in the cities of San Diego, Las Vegas, Phoenix, and Los Angeles and 4 to 5 million acres of farmland in the Southwest. The river water is allotted to states (including tribal lands) and Mexico through laws like the 1922 Colorado River Compact. 
How Long Did it Take to Fill Lake Mead
Lake Mead started filling up in 1934, and the average daily surface elevations are recorded from 1 February 1935. When elevation data began to be collected. The reservoir did not reach an elevation of 1,045 feet above the Mean-Sea-Level (MSL), the elevation of the upper outlet works, until 1 May 1937.
The reservoir's water levels filled to an elevation of greater than 1,200 feet, normal maximum above MSL, by mid-1941.
Using these records, researchers say the reservoir took about 7 years to fill. Approximately 10 percent of the water in Lake Mead comes from local precipitation and groundwater every year, with the rest coming from snowmelt high in the Rocky Mountains that flows down the Colorado River watershed through Lake Powell, Glen Canyon Dam, and the Grand Canyon into Lake Mead.
Lake Mead Water Levels Before and After Drought
Yesterday-Before Lake Mead was born, Lake Mohave and the mighty Hoover Dam, the half million acres of the Lake Mead National Recreation Area were occupied by early desert Indian cultures, explorers, and ambitious pioneers looking for cheap ownership of land, religious freedom, and prospectors seeking riches.
The Reclamation Act of 1902 thus instituted the construction of Boulder Dam, later to be named Hoover Dam, which began in 1931. The reservoir was developed by the damming of the Colorado River and became the man-made Lake Mead, named after Elwood Mead, the Bureau of Reclamation commissioner at the time. The newly formed lake drew thousands of visitors to this oasis in the middle of the desert.
Lake Mead National Recreation Area became the first national recreation area in 1964. Today, millions of visitors each year come to enjoy the many recreational activities available within the park's diverse landscape.
Today–Over-extraction has hastened the system's decline, which has also suffered from reduced snowmelt and searing temperatures that bake more moisture from this drought-ridden region. The receding water levels have shut down recreational boat ramps and threatened hydropower production. They have also revealed decades of secrets once hidden in the depths, like the remains of bodies and artifacts from the past.
Lake Mead is just one part of the imperiled Colorado River Basin, which provides water to roughly 40 million people, 5m acres of agricultural land, and plants, fish, animals, and birds that for so many years have called this riparian ecosystem home. 
Lake Powell Water Level
09/07/2023- Lake Powell is 125.97 feet below the Full Pool (Elevation 3,700). Last Reading: 3574.03  on 09/07/23 – By content, Lake Powell is 36.29% of the Full Pool   (24,322,000 af) Dead Pool Level is 3370 ft. –Data from the Lake Powell Water Database
Lake Powell, the 2nd largest reservoir next to Lake Mead in the US, is an artificial reservoir on the Colorado River in Utah and Arizona, United States. It is a major vacation destination visited by approximately two million people every year. Lake Powell stores 25,166,000 acre-feet (3.1042×10 m ) of water when full.
Lake Powell's water levels are dangerously low. If below 3,490 feet, generators will shut off, and large water deliveries to surrounding states like Utah and Native American groups could stop. Above Lake Mead, Lake Powell is currently filled to just 27 percent of capacity, and the entire Colorado River system stands at 35 percent.
It took 17 years to fill Lake Powell. The manmade reservoir started filling in 1963 and water levels reached full pool for the first time in 1980. The water that goes into the power plant, and subsequently into the river, comes from near the bottom of the lake. That water does not circulate to the surface and remains a constant 46-48 degrees.
USBR announced in August 2021 that state water allocations would be cut in 2022, and further modeling and negotiation are underway for 2023 allocations. In June 2022, USBR issued an emergency request to the Colorado River basin states to reduce water usage by 2 million to 4 million acre-feet over the next 18 months.
What Happens If Lake Mead Dries Up
The western United States drought is to blame. Twenty-two years of severe drought. In fact, it's the worst mega-drought in 1200 years. Compounded by rising temperatures from climate change that evaporated this year's already sparse snowpack.
The effects are apparent as boaters are unable to put their vessels into the lake, and the so-called "bathtub ring" of pale minerals grows along the lake's coast. The line shows how high the waters once were. The lake that once covered 400 square miles has shrunk 90 percent, leaving behind oxygen-deprived, highly salinized water with a rotten-egg odor that permeates the surrounding area. 
Over 400 species of migrational birds that thrived on Lake Mead would eventually die off.
If Lake Mead's water level continues to fall, bringing the reservoir less than 150 feet away from the "dead pool,"  meaning that the level is so low that water cannot flow downstream from the dam. The loss of water entirely from this source would be catastrophic. If this were to happen, the hydroelectric power source that supplies 29 million people in the Southwest with a portion of their electricity would only compound the problem.
San Diego County, where half of the region's total water supply relies on the Colorado River, would be devastated. Regional agricultural use of water for farming could be eliminated, impacting the nation's food supply. Skyrocketing costs for urban users of what little water and power are still available could cause mass migrational population shifts throughout the region as people try to relocate.
New stage reservoirs could be built and used to help this drought-infested area taking some pressure off the Colorado River system In 2014, Californians voted to do just that with the passage of Proposition 1 — the Water Quality, Supply, and Infrastructure Improvement Act. $7.5 billion was borrowed by the state to construct half-a-dozen water storage projects. Eight years later, nothing has been built.

In March, of this year with the current drought raging, $2.2 billion, or about half the money needed to build the largest of the proposed reservoirs near the unincorporated community of Sites in Northern California, became available from the federal government as a loan. The balance will come from another loan from the U.S. Department of Agriculture and funding from Proposition 1.

The reservoirwould hold enough water to supply about 3 million households for one year although much of the water would be for agricultural purposes. We'll see what happens-article from theSandiego Tribune-What will happen if Lake Mead Dries Up?
Lake Meade part of the Colorado River Basin is undergoing "aridification", a 21-year mega-drought that's ravishing Western USA, worsened by higher temperatures, growing population, shrinking flows from tributaries in the northern Colorado River watershed-lowering levels of Lake Powell ………………………………….read more
JimGalloway Author/Editor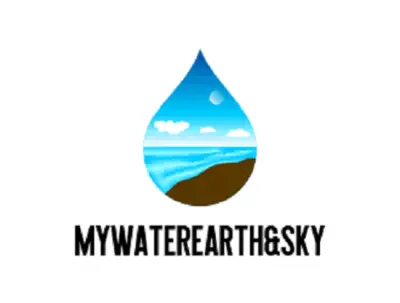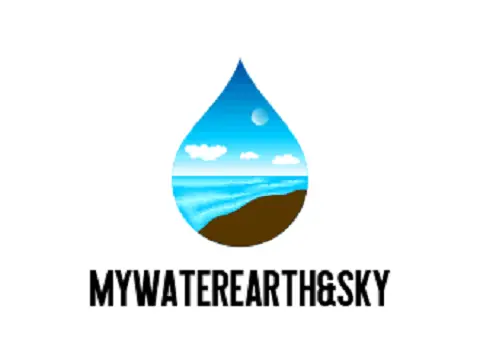 References:
National Park Service-History & Culture of Lake Mead